Articles
A Bottle Opener That Alerts Your Friends It's Time to Drink
What if all you had to do to throw a party was open a beer, just like in the commercials? Welcome to the future.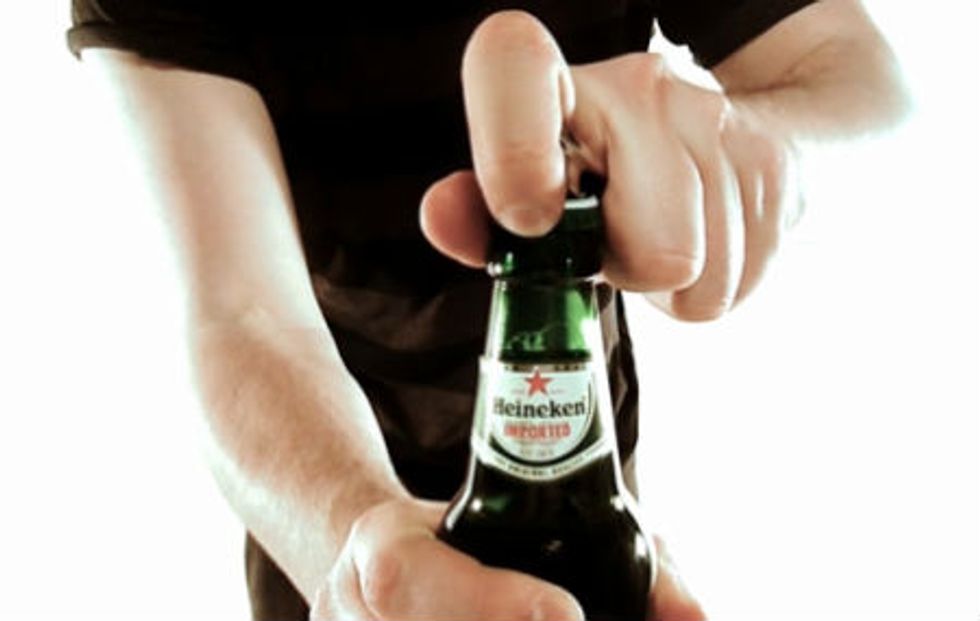 Unless you've just been fired or dumped, there's generally no good excuse for drinking alone. And now, thanks to Max Arlestig and Maximilian Gebhardt, two students at the Miami Ad School Germany, you don't even have to open your mouth to invite your friends over for some beers.
---
Arlestin and Gebhardt devised a concept for a bottle opener that, via Bluetooth, connects to the user's Facebook account and creates a new event whenever you use to it to crack a cold one. The opener can even recognize your location and will tell people exactly where to go to share in the revelry.
Yeah, it's a marketing gimmick, and one that's not in practical use just yet. But very few marketing gimmicks are as subtle, wisely getting out of the way while you and your friends throw a party.
[vimeo][/vimeo]