Articles
Education: Morning Roundup, Teachers Protest Newspaper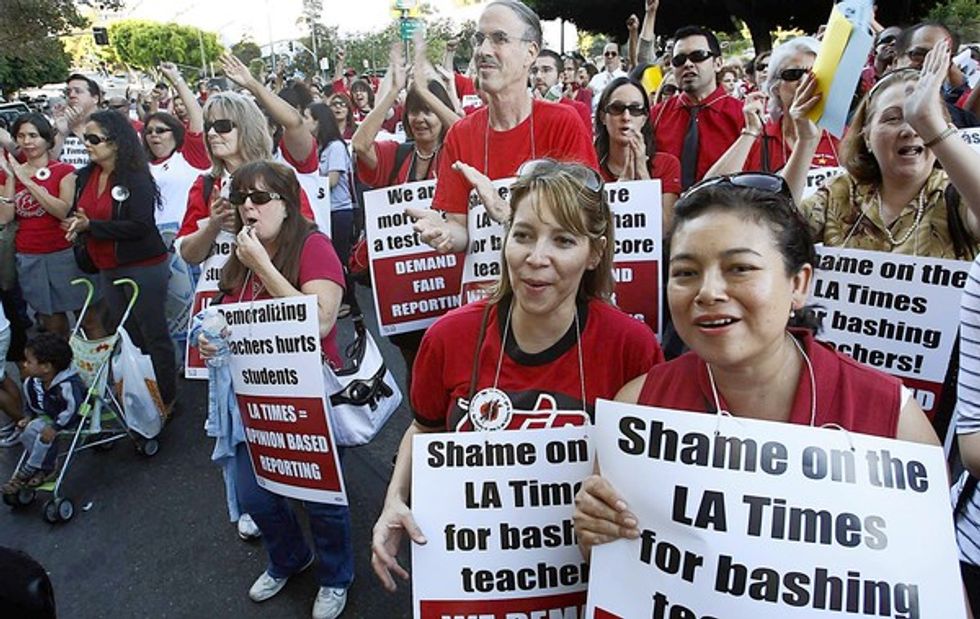 ---
\n
Morning Roundup:
From the Los Angeles Times: L.A. Unified teachers stage protest at Times building
Hundreds of educators take part in the union-sponsored demonstration that accused the paper of unfair reporting in using a statistical analysis to rank the performance of thousands of instructors.

\n
From The Washington Post: Obama urges students to dream big
President warns against letting schools be "dropout factories."

\n
From The Washington Post: Gray defeats Fenty as voters choose conciliatory approach over brash tactics
Michelle Rhee's future in D.C. is uncertain after Mayor Adrian Fenty lost his primary.

\n
From The New York Times: Yale Plans to Create a College in Singapore
An initiative to be fully financed by the host nation would represent new ground for Yale.

\n
Photo via Luis Sinco for the Los Angeles Times.