Articles
Egyptians Are Protesting Under Water Too
Egyptians are getting more and more creative with their calls for Mubarak to resign. Here's a scuba diving demand from the Red Sea.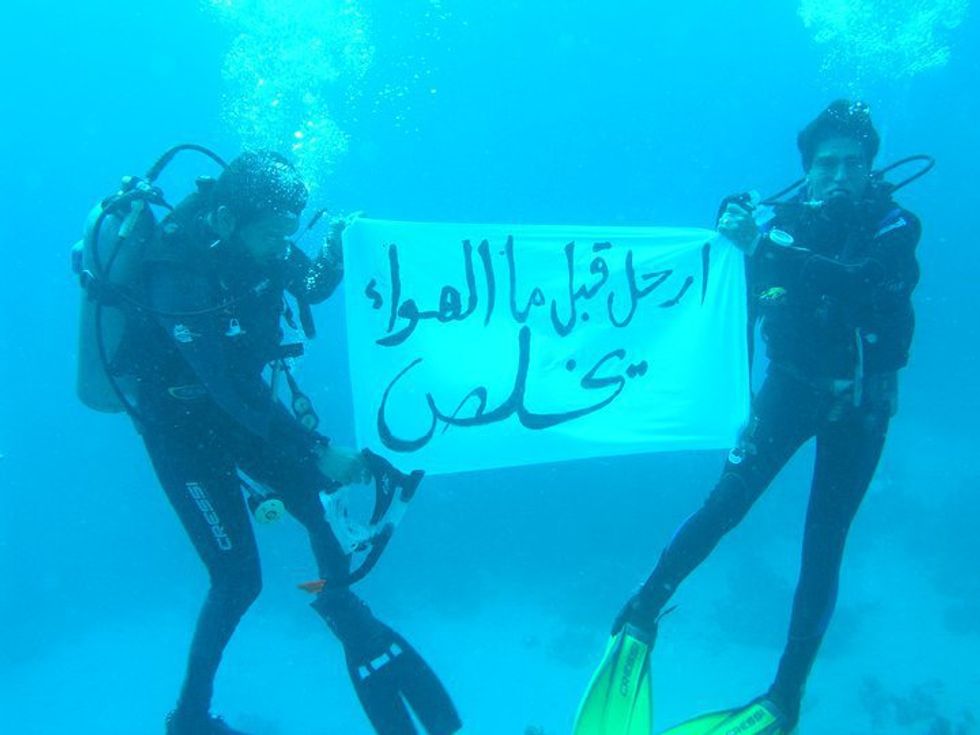 To Mubarak: "Leave before we run out of oxygen."
---
These clever divers are showing their support for the ongoing protests in Egypt calling for end to the rule of President Hosni Mubarak. As protests near their fourth week, and international calls for Mubarak's resignation peter out, this kind of creativity offers a morale boost, at least online.
The photos were posted to the English language sister site of "We are all Khaled Said," the Facebook page that sparked the revolution.
The post explains: "Egyptians are protesting everywhere. Even Egyptian divers in the spectacular Egyptian Red Sea resorts are protesting under water. ... If you haven't visited Egyptian resorts in Sharm El Sheikh & Hurghada" you should after Mubarak goes.
National pride takes many forms.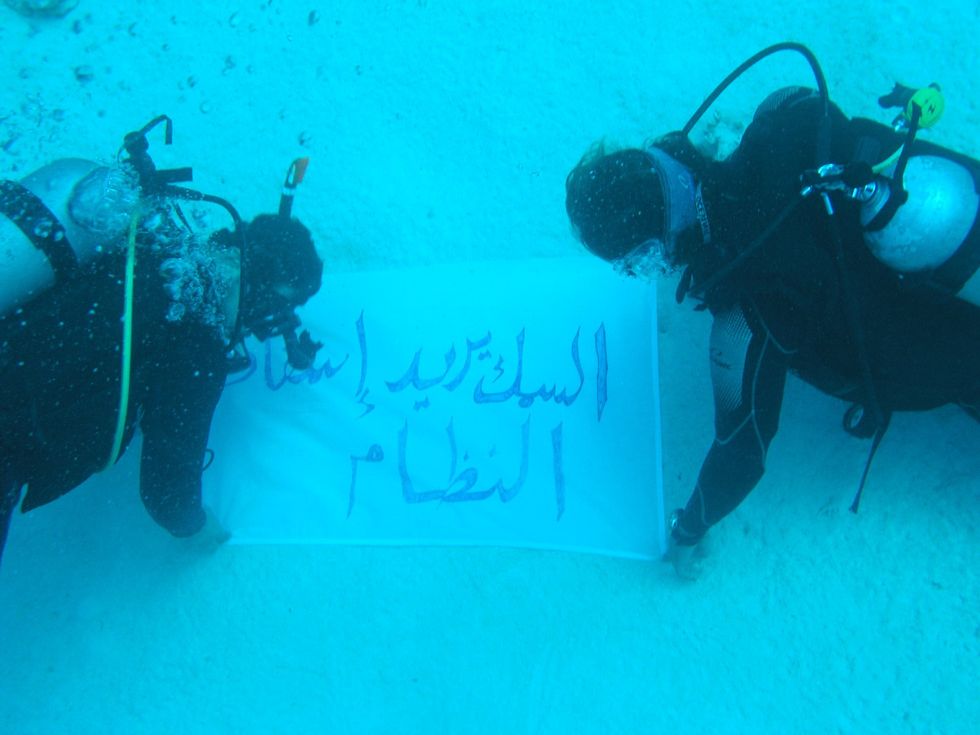 The caption for this photo read: "Even Egyptian fish hate Mubarak." The sign says: "Fish want the fall of the Regime."