Articles
Electric Car Early Adopters Are Getting the Royal Treatment
Buyers of the new all-electric Leaf are getting rebates, incentives, and personal phone calls from Nissan brass.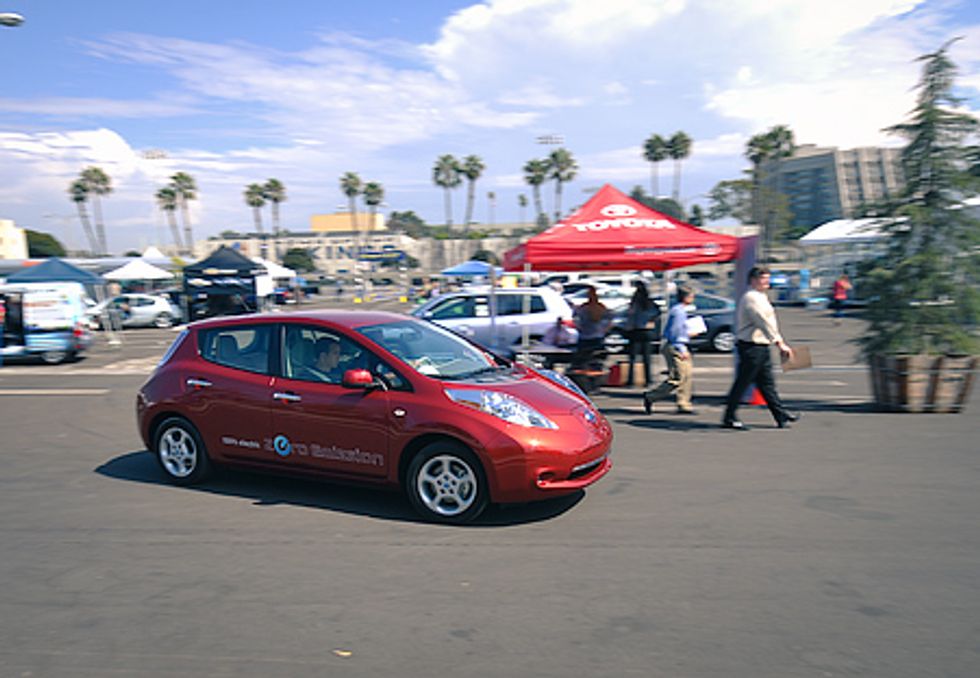 As The New York Timesreports, people who are stepping up to buy the Nissan Leaf are getting a whole host of government incentives—and the royal treatment from Nissan.
---
Since Mr. McNaughton, a lawyer in Nashville, paid his $99 deposit, he has been bombarded with government incentives — promises of a $7,500 federal tax credit, a $2,500 cash rebate from the state of Tennessee, and a $3,000 home-charging unit courtesy of the Energy Department.

When he had some basic questions about the Leaf, the answers came in a 40-minute telephone call from a senior manager in Nissan's corporate planning department.

"You kind of feel like you're one of the chosen people," Mr. McNaughton said.

\n
This is good news. If we switch our fleet of cars to all-electrics and continue to shift our sources of electricity away from coal, we can make a real dent in carbon emissions (and reduce our dependence on fossil fuels, improve urban environments, and so on).
But that first one is what they call a "big 'if.'" With somewhere around 250 million cars in America alone, and Nissan planning to sell 500,000 electric cars worldwide by 2013, it could take a while to shift a significant chunk of our fleet to electrics. Anything we can do to accelerate that process is helpful.
Photo by Will Etling.