Articles
Event: Join Us for GOOD Design San Francisco on September 29
As part of the Architecture and the City Festival, four design teams will present ideas for solving urban problems.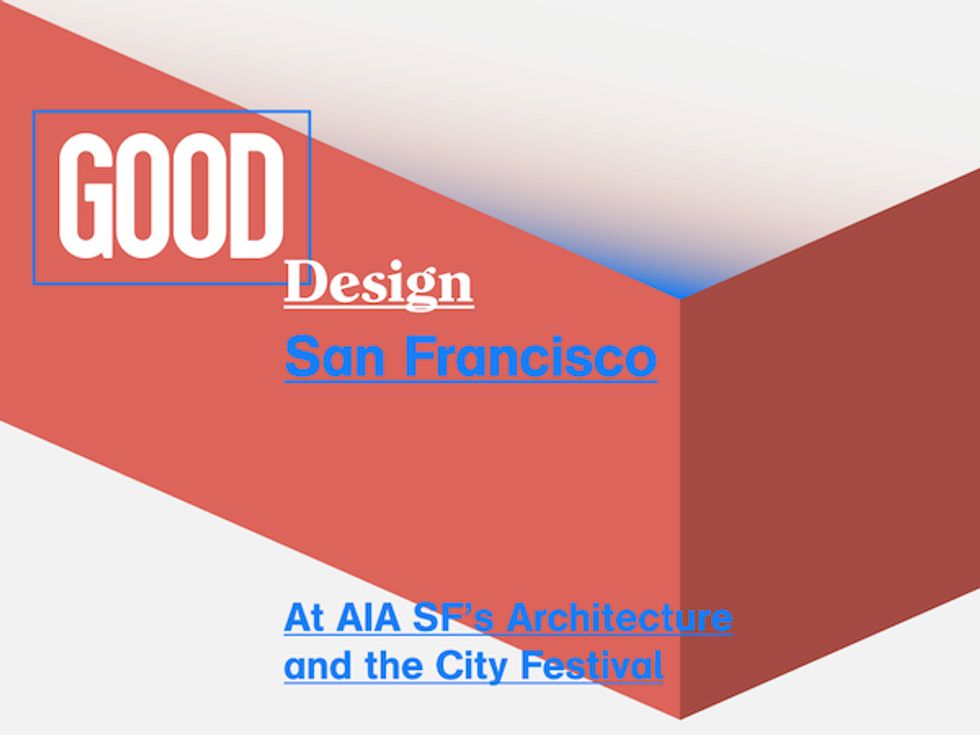 We strongly believe that good design can drastically improve daily life in our cities. Since 2008, we've hosted the GOOD Design series, which invites designers to present creative solutions to urban problems at lively public forums. These events have been held in Los Angeles, San Francisco, New York, and at several design schools across the country. For the past two years, we've brought the program to San Francisco with the help of the American Institute of Architects' San Francisco chapter. And on September 29, we're returning to the Bay Area for the third time, taking part in the closing night event for the Architecture and the City Festival.
---
Working closely with a team at AIA SF, we've paired four design teams with city leaders from all areas of government to tackle issues around this year's festival theme of "The Architecture of Consequence." Each team listed below will present its solution and answer questions in a conversation with GOOD's Alissa Walker.
Jody Medich, Kicker Studio
Jay Nath, Department of Technology

Brent Bucknum, Hyphae Design
Dan Hodapp, Port of San Francisco

Tom Crabtree, Manual
David Ebarle, Department of Emergency Management

Gary Strang, GLS Landscape/Architecture
Brett Melone, California FarmLink

A reception under the stars will follow, with an outdoor lounge furnished by Propeller Modern and JOBY. Attendees are invited to the official post-event meetup at Bix Restaurant for more drinks and conversation.
GOOD Design San Francisco
Thursday, September 29
6 to 9 p.m.
swissnex San Francisco
730 Montgomery Street




Sponsored by: WoodsBagot, Barbara Scavullo Design, Bix Restaurant, swissnex San Francisco, Carrots, Istituto Italiano di Cultura di San Francisco, and Trumer Pils
Supported by: AIA SF, GOOD, Center for Architecture and Design, KALW Radio and 99% Invisible, CEOs for Cities
Read more about GOOD Ideas for Cities, the next chapter for GOOD Design, a program supported in part by the new initiative ArtPlace.
This event is part of AIA SF's Architecture and the City Festival, a month-long celebration of San Francisco's architecture and urban design. Check out all the events here. See you on September 29!