Articles
Join Us on September 30 for GOOD Design Bay Area
You may remember last year around this time when we headed up to San Francisco to host GOOD Design SF, where six designers answered our call to...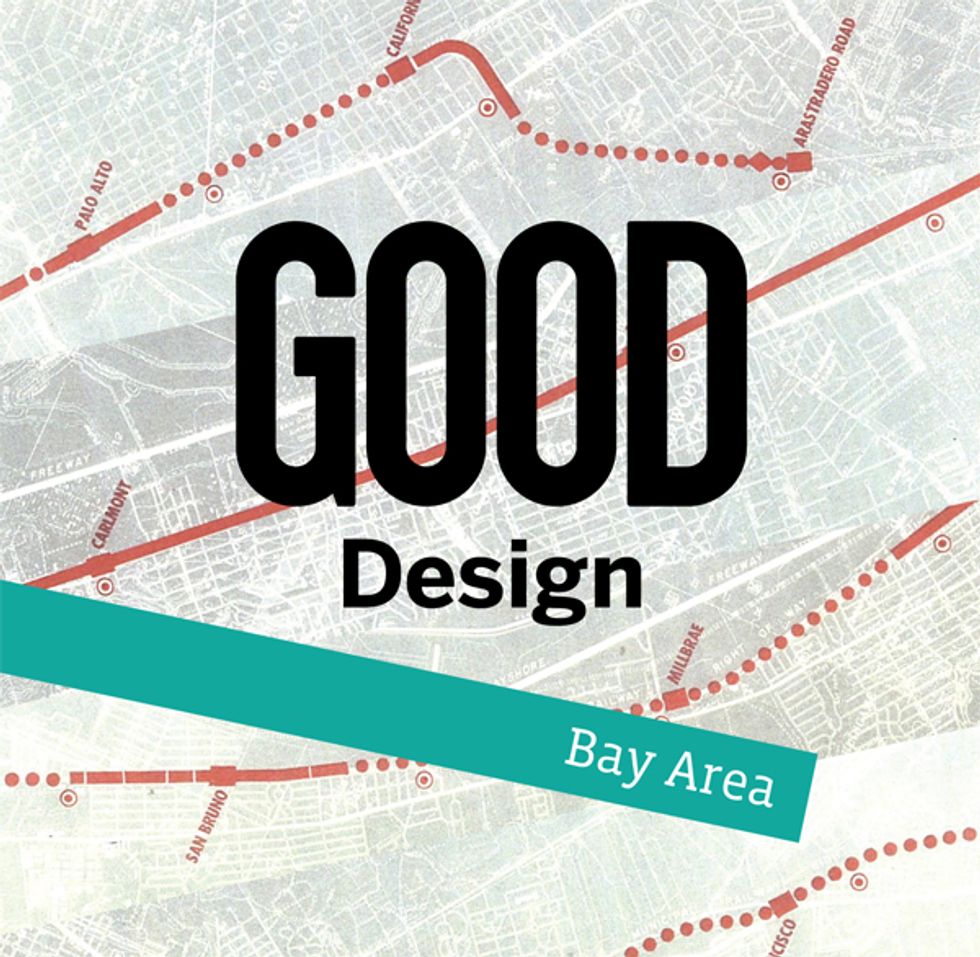 You may remember last year around this time when we headed up to San Francisco to host
GOOD Design SF
, where six designers answered our call to solve their city's problems, each proposed by an urban leader who could help to put it into action. The night was a huge success, and for this year's program, we examined how we could expand the program, and help solve larger issues that impact more residents. So we're going regional. This year, please join us for
GOOD Design Bay Area
on
Thursday, September 30 at 6pm
at
SPUR
.
Once again we've recruited an incredible lineup of challenges submitted by city leaders which have been paired with some of the city's smartest designers. Here are the regional challenges and who will be presenting solutions at this year's event:
---
Foster civic engagement through technology
Ben Barry and Lee Byron, Facebook
Submitted by Lisa Frazier, President/CEO of the Bay Citizen


Increase the use of solar hot water use in California
Kate Lydon & Anton Willis, Civil Twilight
Submitted by Molly Sterkel, California Public Utilities Commission


Reframe urban density as a channel for public good
Larissa Sand of Sand Studios
Submitted by Alexa Arena, Forest City


Connect aging farmers with the next generation of agricultural landowners
Allison Arieff & Bryan Burkhart, modernhouse
Submitted by Steve Schwarz, CA Farmlink


Create a landscape that eases forgetfulness
Sarah Kuehl of Peter Walker & Partners
Submitted by Nader Shabahangi, President & CEO of Agesong


Increase public transit ridership in Silicon Valley
Brute Labs
Submitted by Kevin Connolly, Santa Clara Valley Transportation Authority


Develop a system to store disaster response supplies across the Bay Area
Brian Singer, Altitude
Submitted by Gregory Smith, Director of Disaster Services, American Red Cross


We'll start at 6pm with an introduction and hear from all seven designers, followed by a Q&A with their city leaders, and finally questions from the audience. Afterwards there will be a reception in SPUR's gallery. This year's event is also the closing party for AIA SF's annual Architecture and the City festival, which is taking place all month around the Bay Area. We hope to see you there!
GOOD Design Bay Area
Thursday, September 30, 6 to 9 pm
SPUR Urban Center, 654 Mission Street, SF
$25 general admission; buy tickets here
Presented by AIA San Francisco, GOOD and SPUR
Moderated by Alissa Walker, GOOD contributing editor





GOOD Design pairs designers with city problems proposed by urban leaders, and showcases the solutions at lively public forums. Events have been held in Los Angeles, San Francisco, New York, at the annual conference of CEOs for Cities, and with Art Center College of Design and Ringling College of Art and Design. If you'd like to bring GOOD Design to your city or school, let us know!