For People Who Give a Damn.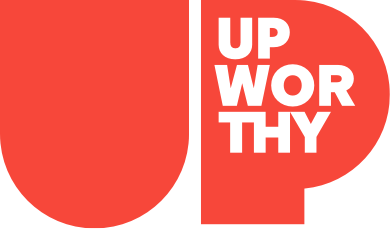 Stories Worth Sharing.
Sign up for the Good newsletter:
(c) GOOD Inc. All Rights Reserved.
PS. You are doing great. Keep it up :<)
This website uses cookies in order to enhance your experience. Please review our Privacy Policy to learn how we may use cookies and how you can change your browser settings to disable cookies. By continuing to use this website without changing your settings, you consent to our use of cookies.
The Southern Poverty Law Center (SPLC) dropped a bombshell on Tuesday, announcing it had over 900 emails that White House aide Stephen Miller sent to former Breitbart writer and editor Katie McHugh.

According to the SPLC, in the emails, Miller aggressively "promoted white nationalist literature, pushed racist immigration stories and obsessed over the loss of Confederate symbols after Dylann Roof's murderous rampage."
Politics
THE DAILY GOOD
Start your day with
After three years on the sidelines, Colin Kapernick will be working out for multiple NFL teams on Saturday, November 16 at the Atlanta Falcons facility.

The former 49er quarterback who inflamed the culture wars by peacefully protesting against social injustice during the national anthem made the announcement on Twitter Tuesday.
I'm just getting word from my representatives that the NFL league office reached out to them about a workout in Atlanta on Saturday. I've been in shape and ready for this for 3 years, can't wait to see the head coaches and GMs on Saturday.
— Colin Kaepernick (@Kaepernick7) November 13, 2019
Kaepernick is scheduled for a 15-minute on-field workout and an interview that will be recorded and sent to all 32 teams. The Miami Dolphins, Dallas Cowboys, and Detroit Lions are expected to have representatives in attendance.

"We like our quarterback situation right now," Miami head coach, Brian Flores said. "We're going to do our due diligence."
NFL Insider Steve Wyche believes that the workout is the NFL's response to multiple teams inquiring about the 32-year-old quarterback. A league-wide workout would help to mitigate any potential political backlash that any one team may face for making an overture to the controversial figure.
Part of my report on the Kaepernick workout Saturday in Atlanta. I also reported on NFL Now @nflnetwork that Kaepernick and his reps can submit questions and control much of the narrative for a video interview that will be sent to teams. pic.twitter.com/OlV2KSMlDN
— Steve Wyche (@wyche89) November 13, 2019
Kapernick is an unrestricted free agent (UFA) so any team could have reached out to him. But it's believed that the interested teams are considering him for next season.
Earlier this year, Kaepernick and Carolina Panthers safety Eric Reid reached a financial settlement with the league in a joint collusion complaint. The players alleged that the league conspired to keep them out after they began kneeling during the national anthem in 2016.
Before the 2019 season, Kaepernick posted a video of himself working out on twitter to show he was in great physical condition and ready to play.
Kaepnick took the 49ers to the Super Bowl in 2012 and the NFC Championship game in 2013.
He has the 23rd-highest career passer rating in NFL history, the second-best interception rate, and the ninth-most rushing yards per game of any quarterback ever. In 2016, his career to a sharp dive and he won only of 11 games as a starter.

Culture
NASA
Four black women, Engineers Christine Darden and Mary Jackson, mathematician Katherine Johnson, and computer programmer Dorothy Vaughan, worked as "human computers" at NASA during the Space Race, making space travel possible through their complex calculations. Jackson, Johnson, and Vaughn all played a vital role in helping John Glenn become the first American to orbit the Earth.
They worked behind the scenes, but now they're getting the credit they deserve as their accomplishments are brought to the forefront. Their amazing stories were detailed in the book "Hidden Figures: The American Dream and the Untold Story of the Black Women Mathematicians Who Helped Win the Space Race" by Margot Lee Shetterly, which was later turned into a movie. (Darden was not featured in the movie, but was in the book). Johnson has a building at NASA named after her, and a street in front of NASA's Washington D.C. headquarters was renamed "Hidden Figures Way."
Science
Between Alexa, Siri, and Google, artificial intelligence is quickly changing us and the way we live. We no longer have to get up to turn on the lights or set the thermostat, we can find the fastest route to work with a click, and, most importantly, tag our friends in pictures. But interacting with the world isn't the only thing AI is making easier – now we can use it save the world, too.
Good News
Courtesy of John S. Hutton, MD
A report from Common Sense Media found the average child between the ages of 0 and 8 has 2 hours and 19 minutes of screen time a day, and 35% of their screen time is on a mobile device. A new study conducted by the Cincinnati Children's Hospital published in the journal, JAMA Pediatrics, found exactly what all that screen time is doing to your kid, or more specifically, your kid's developing brain. It turns out, more screen time contributes to slower brain development.
First, researchers gave the kids a test to determine how much and what kind of screen time they were getting. Were they watching fighting or educational content? Were they using it alone or with parents? Then, researchers examined the brains of children aged 3 to 5 year olds by using MRI scans. Forty seven brain-healthy children who hadn't started kindergarten yet were used for the study.
They found that kids who had more than one hour of screen time a day without parental supervision had lower levels of development in their brain's white matter, which is important when it comes to developing cognitive skills, language, and literacy.
Health
THE DAILY GOOD
Start your day with
THE DAILY GOOD
Start your day with something GOOD.