Articles
How Biking Can Save Cities Billions of Dollars in Health Expenses
If Midwestern city dwellers started biking instead of driving when running errands, they could make their communities measurably better.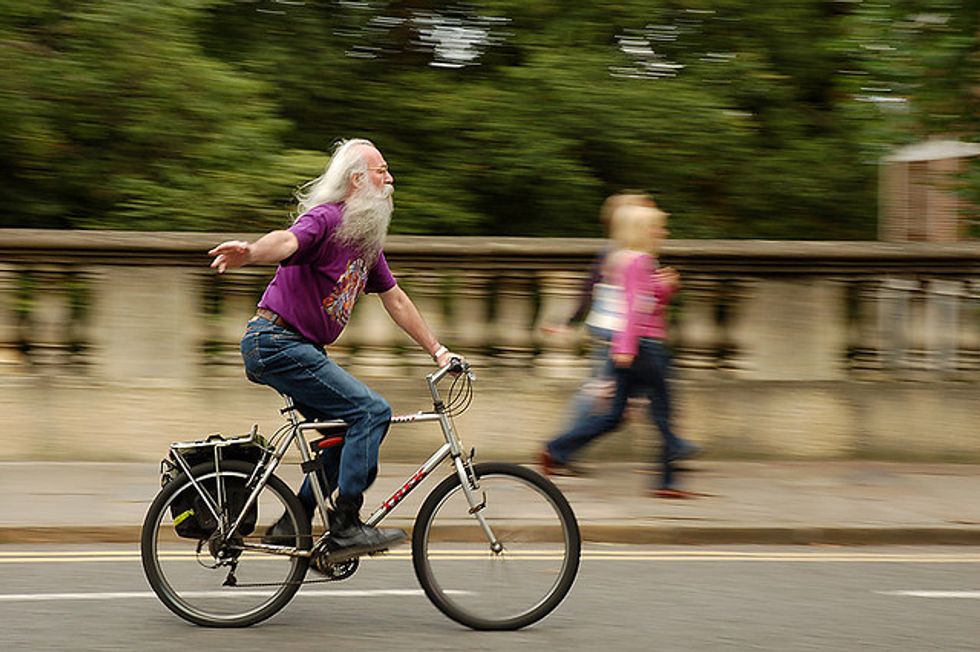 Nearly 70 percent of Americans' car trips are less than two miles long. It's a no-brainer that biking instead of driving to take care of these trips is a great way to get exercise while cutting air pollution. While we've always assumed that the cumulative effect of many individuals making that choice would be longer, healthier lives and cleaner air in our cities, a recent scientific study put some rigor to our hypotheses and proved us right.
---
Last week, the journal Environmental Health Perspectives published findings from a study by scientists at the University of Wisconsin on the economic and health benefits of switching from a car to a bike for trips shorter than five miles long in 11 metropolitan areas around the upper Midwest. Combining data on air pollution, medical costs, mortality rates, car accidents, and physical fitness, the researchers found that if inhabitants of the sample region switched to bikes for half of their short trips, they'd create a net societal health benefit of $3.5 billion per year from the increase in air quality and $3.8 billion in savings from smaller health care costs associated with better fitness and fewer mortalities from a decreased rate of car accidents.
"We were conservative," Jonathan Patz, a professor of population health studies and a co-author of the study, told NPR. The study assumed that Midwesterners would bike only when the weather was the best—about four months worth of days per year—which is most likely false, seeing as frosty Minneapolis was named the country's best city for biking in 2010. And if the study were conducted somewhere with warmer weather, the results might be even more dramatic.
Photo via (cc) Flickr user kamshots. Found on GOOD Finder by Morf