Articles
Is Sweden's Classroom-Free School the Future of Learning?
Vittra Telefonplan takes away the formal classroom, desks, and chairs.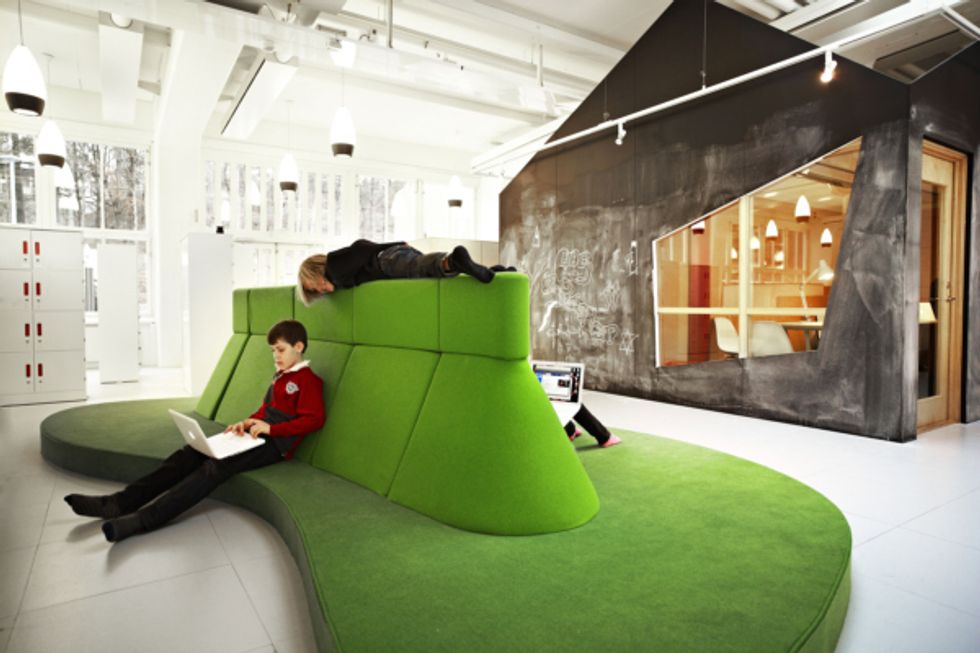 The traditional setup of school classrooms—straight rows of desks with accompanying chairs—doesn't do much to foster creativity or collaboration. Many experts have proposed redesigning classroom furniture, but a Swedish school system wants to take things a step further. Vittra, which operates 30 schools in Sweden, is seeking to ensure learning takes place everywhere on campus by eliminating classrooms altogether.
---
The newest Vittra school, Telefonplan, opened its doors last August. Designed by architecture firm Rosan Bosch, the Stockholm-area campus seems more like a creative space you'd find at Google or Pixar than a school at all. Students can work independently on their laptops while lounging on one of the "sitting islands" in the photo above. If they need to collaborate with their peers on a project, they can take advantage of spaces like "the village"—a tiny house for group work—or the more open "organic conversation furniture" pictured below.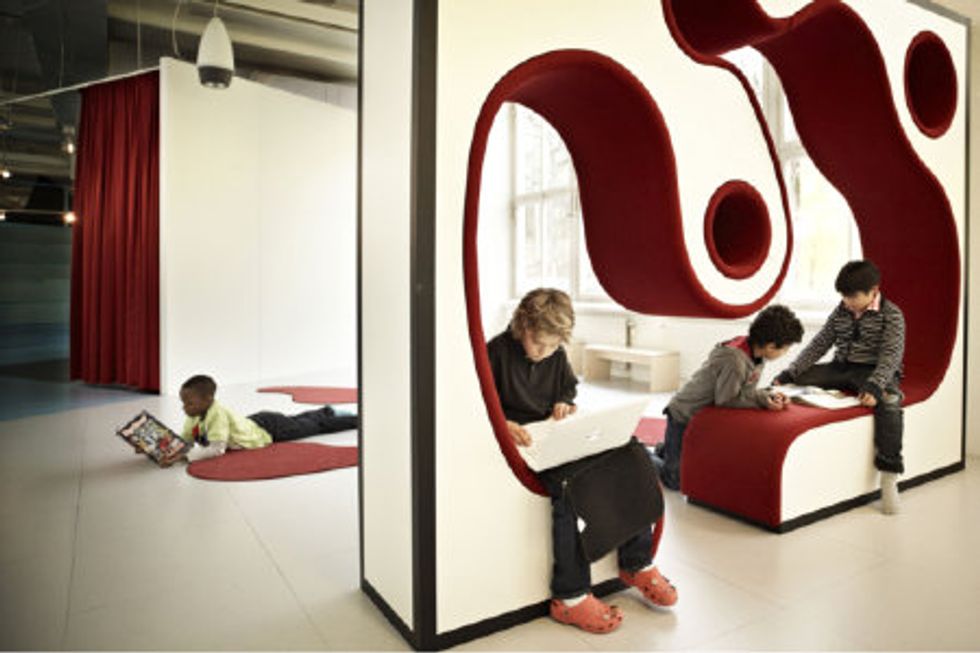 Jannie Jeppesen, the principal of Vittra Telefonplan writes on the school's website that the design is intended to stimulate "children's curiosity and creativity" and offer them opportunities for both collaborative and independent time. Vittra doesn't award traditional grades, either—students are taught in groups according to level—so maximizing diverse teaching and learning situations is a priority.
The open nature of the campus and the unusual furniture arrangements reflect the school's philosophy that "children play and learn on the basis of their needs, curiosity, and inclination." That's true for kids all over the world, so let's hope educators in other countries begin to pay attention.
Photos courtesy of Kim Wendt and Rosan Bosch