Articles
Ivy League Fooled: How America's Top Colleges Avoid Real Diversity
Each year the nation's top colleges trumpet their ever-growing populations of minority students. But "minority" may not mean what you think it does.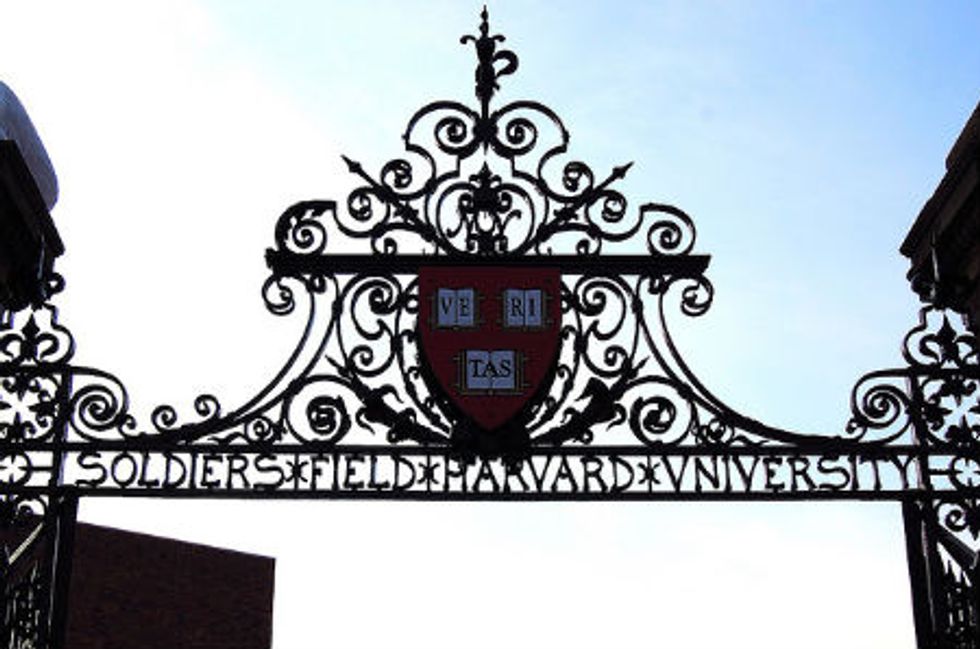 Back in March, as colleges began to herald their newly admitted classes for PR purposes, the Ivy League schools got to patting themselves on the back.
---
The Harvard Gazette bragged that Harvard's newest batch of accepted students included record numbers of blacks and Latinos. Brown said its admitted class was "the most racially … diverse" in the school's centuries-long history. Dartmouth shared actual percentages, declaring that a full 44 percent of its newest class was composed of students of color. Coincidentally, that was the same percentage of minorities in Penn's freshman class.
Numbers like these might lead someone to believe that diversity is no longer an issue at America's most elite colleges. Like everyone else, students of color have long strived to make it to the Ivy League, where the education and connections can set a person up for life. Now, evidently, huge numbers of minorities are getting their chance. When nearly half of an Ivy League school's accepted class is made up of people of color—America as a whole is only 47 percent non-white (PDF)—aren't we nearing perfect equality? If only.
It turns out the Ivy League's racial diversity stats are only half the story. People in search of egalitarianism at places like Harvard and Columbia shouldn't just be asking what color students are, but where they're from, too.
Call it the Ivy League's dirty little secret: While America's most elite colleges do in fact make it a point to promote ethnic diversity on their campuses, a lot of them do so by admitting hugely disproportionate numbers of wealthy immigrants and their children rather than black students with deep roots—and troubled histories—in the United States.
The problem, of course, isn't that black immigrants are going to Ivy League schools in large numbers; educational success should be applauded no matter where the student is from. But the large numbers of African immigrants on American college campuses, coupled with the remarkably small numbers of native blacks on those same campuses, calls into question the effectiveness of America's affirmative action programs. While affirmative action started as a system to right the wrongs of slavery and institutional anti-black racism, helping wealthy immigrants who weren't here for those struggles doesn't serve any of the program's original intentions.
"Very few black students [at Harvard] were able to be categorized under the term 'just black,'" says Joy Alison Cooper. Cooper graduated from Harvard in 2006 and is now a Fogarty Scholar doing clinical research in Nairobi, Kenya. "There was an overrepresentation of Africans," she says, "and specifically Nigerians. Nigerians were so numerous that in my senior year, my best friend helped start the Nigerian Students Association."
The statistics are striking: Though African immigrants, many of them from Nigeria and Ghana, make up less than 1 percent of America's total population, first- and second-generation black immigrants comprise 41 percent of all black students at Ivy League schools, according to 2007 research from teams at Princeton and Penn. Another study, this one published in Sociology of Education in 2009, found that immigrant blacks attended select colleges at almost four times the rate of native-born African Americans. Outside of the Ivy League, almost 44 percent of African immigrants graduated from a four-year college, compared to just 18 percent of native blacks.
None of this would matter if black Americans and their immigrant counterparts were gunning for the Ivies from a level playing field. But they're not. Data shows that African immigrants, Nigerians in particular, are far wealthier and more highly educated than many Americans of any race. In 2000, when the median household income for African Americans was about $30,000, the median income for Nigerian immigrant families was more than $45,000 (PDF). Where education is concerned, in 2007, African immigrants were likelier to have obtained a college or graduate degree than any other immigrant population, and 20 percent likelier than the U.S. population as a whole.
It's easy to chalk these numbers up to the myth that immigrants work harder than native blacks, but studies say that's wrong. According to the aforementioned sociological research from 2009, immigrant students don't value education more than native blacks or perform significantly better academically. Rather, they have the financial resources required to get a leg-up into the highest echelons of academia.
"When we compare immigrant blacks to African Americans from similar family socioeconomic backgrounds, we find no significant differences between them in their chances of attending college," says Pamela Bennett, one of the study's authors and an assistant professor at Johns Hopkins. "Our findings indicate that [African immigrants] have greater resources, in the form of family structure and private school attendance, that are universally helpful in providing opportunities to go to college." ("Family structure" means that African immigrants are less likely to live in single-parent households than native blacks.)
Teresa Wiltz, senior editor of black politics and culture website The Root, graduated from Dartmouth in the 1980s. She says that a lot of her black peers did benefit from programs helping low-income minorities, but the African immigrants with whom she went to school were very affluent. "There was a group of Ethiopian students there, two of whom were the relatives of [Ethiopian Emperor] Haile Selassie," she tells me. "Yes, they came from highly privileged backgrounds, but they were also exiles thanks to the revolution there. There was also a group of Ghanaian students—all men."
Emails and phone calls to Brown, Yale, and Princeton requesting interviews about their admissions processes went unanswered. Emails to members and former members of Harvard's Nigerian Student's Association also went unanswered. Harvard senior communications officer Jeff Neal wrote in an email, "Harvard College seeks to admit the most interesting, able, and diverse class possible, regardless of individual background. … There are no quotas of any kind. We rely on teachers, counselors, headmasters, and alumni to share information with us about applicants' strength of character, their ability to overcome adversity, and other personal qualities—all of which play a part in admissions decisions."
In his book The Trouble With Diversity: How We Learned to Love Identity and Ignore Inequality, University of Illinois at Chicago English professor Walter Benn Michaels laments that colleges have abandoned real affirmative action programs in order to promote a more general sense of diversity, which presumes that all black people are alike regardless of income or place of birth. "The trouble with diversity … is not just that it won't solve the problem of economic inequality," he writes, "it's that it makes it hard for us to even see the problem."
For her part, Cooper, the Harvard graduate, says what she observed in black immigrant students wasn't more smarts or a lot more money, but a will to succeed that hadn't been quashed by decades of oppression. "Descendants of slaves came here on a ship as chattel, not on a plane or inner tube with hopes of an American dream," she says. "Honestly, I believe it's difficult to strive for better when you already live in what people name the American dream, but what you have lived is a nightmare."
photo via (cc) Flickr user Patricia Drury