Articles
Julius Shulman, You'll Be Missed
The renowned architecture photographer Julius Shulman died Wednesday night. He was 98 years old. From the Los Angeles Times: Starting with...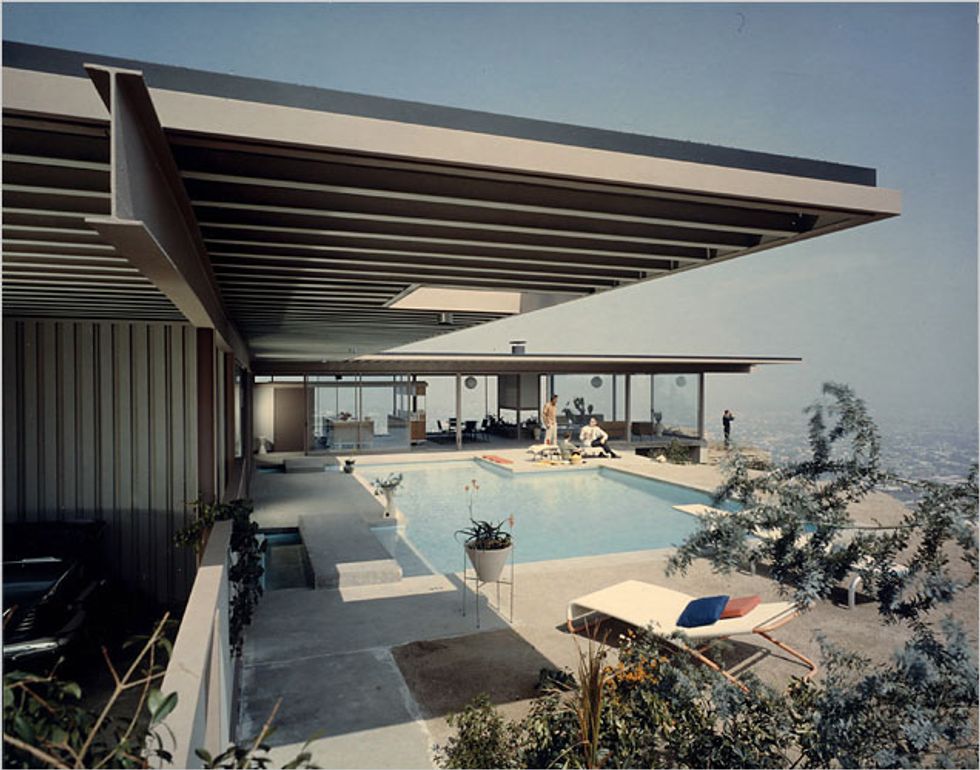 ---
The renowned architecture photographer
Julius Shulman
died Wednesday night. He was 98 years old. From the
Los Angeles Times
:
Starting with Richard Neutra in 1936, Shulman's roster of clients read like a who's who of pioneering contemporary architecture: Rudolf M. Schindler, Gregory Ain, Frank Lloyd Wright, Charles Eames, Raphael S. Soriano, John Lautner, Eero Saarinen, Albert Frey, Pierre Koenig, Harwell Harris and many others. His work was contained in virtually every book published on Modernist architects.
You needn't possess a pre-existing interest in architecture to be amazed by Shulman. For those unfamiliar with the man and his photography-such as the stunning shot of Pierre Koenig's Case Study House shown here-I recommend viewing Eric Bricker's intimately beautiful documentary
Visual Acoustics: The Modernism of Julius Shulman
, which captures not only Shulman's remarkable technical skill and uncompromising vision, but also, and maybe most memorably, his charming, indefatigable wit.Our thoughts are with his friends and family.
Image via but does it float.