Articles
Mimicry, For Better or For Worse?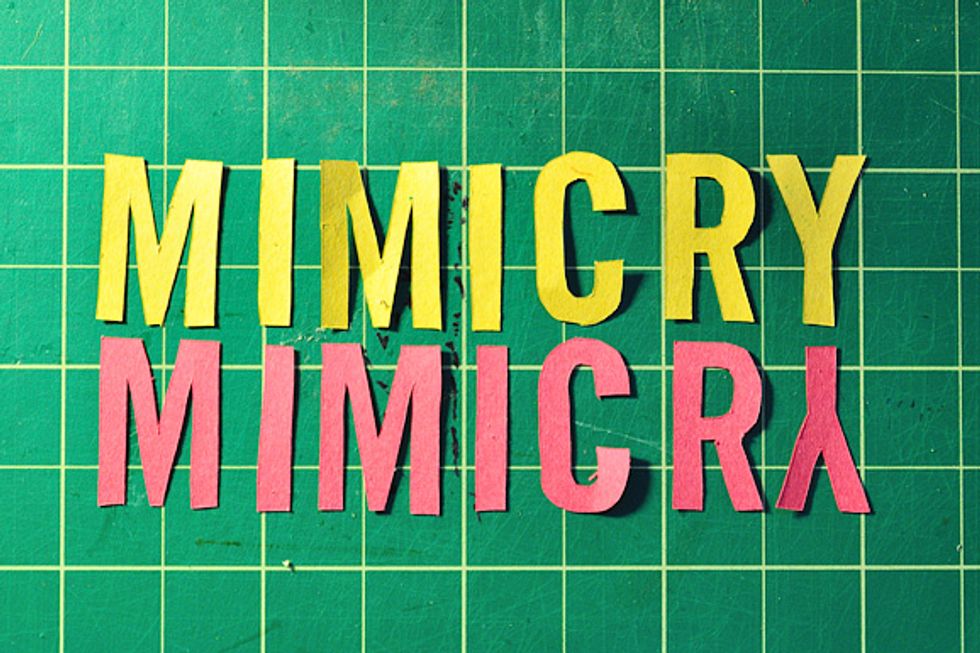 ---
\n
I was sitting with the executive director of a remarkable nonprofit organization the other night. Since our conversation was off the record, we'll call her Judy. We were talking about the many innovative things Judy's organization had done in the past few years: revolutionary use of design, breakthrough social-media campaigns, and wildly effective catch phrases for branding. By all measures, her organization had demonstrated tremendous innovation in the world of social enterprise. But Judy's excitement was tempered by a great frustration.
"People keep ripping us off," she explained.
I probed and Judy proceeded to cite four or five examples of other nonprofits that had copied her organization's ideas. In one case, a new strategy for online fundrainsing through social networks had been replicated by at least two other organizations. In another case, the branding (and even the font) for her organization's annual benefit event had been copied.
"I'm not sure how to react," she told me. "Our team works so hard to be novel leaders in our space, and then everyone else starts copying what we do. All of our best ideas become commoditized!"
My first reaction was sympathy. As the CEO of a design-centric technology company, I know all too well the feeling of being copied. Inspirating others is one thing, but seeing your own hard work and intellectual property used by another company is another thing entirely. Judy was pretty upset, and I could understand why.
However, as our discussion continued, I wondered if Judy's disappointment was short-sighted. What if Judy's greatest contribution to the world was, in fact, the practices that were being ripped off?
Without a doubt, Judy's organization is a pioneer in how technology, design, and branding should be used in social enterprise. The mimicry that made her cry foul was, in fact, making a huge impact for other organizations. When designing websites or campaigns, other organizations were referring to Judy's organization for ideas and examples. Judy had, unintentionally, become the leader of a think tank for innovation in the non-profit world.
I wondered, rather than fight the blatant mimicry, should Judy support it? Other nonprofits across fields would certainly benefit from Judy's innovations. Is it ok to copy another's practices for a good cause?
Like any nonprofit executive, Judy was very focused on fundraising. She was concerned that her organization's reputation would suffer as her innovations became "commoditized." To challenge Judy, I proposed another argument: What if a donation of one dollar was not just a dollar toward the cause, but a dollar toward innovation that raises the game for all nonprofits looking to capitalize on new technology, social media, and design? Given Judy's track record of being copied, this could add a new dimension to soliciting donations.
The other argument I made was that, rather than fret about being copied, Judy should stay ahead of the curve. When a company like Apple launches a breakthrough product, the entire industry scrambles to get in step. Apple's innovations in design and technology set a new standard. Apple's best defense is to keep innovating.
Rather than fight mimicry, I suggested to Judy that she flaunt it. It is an incredible value that Judy's organization brings to the world beyond the specific cause that she addresses.
Scott Belsky studies productive people and teams in the creative world. He is the Founder and CEO of Behance, oversees The 99% think tank, and is the author of
Making Ideas Happen: Overcoming The Obstacles Between Vision & Reality
.