Articles
NASA Creates Awesome iPad App for Science Education
The new "Visualization Explorer" app takes NASA's trove of satellite data and brings it to life in a free app.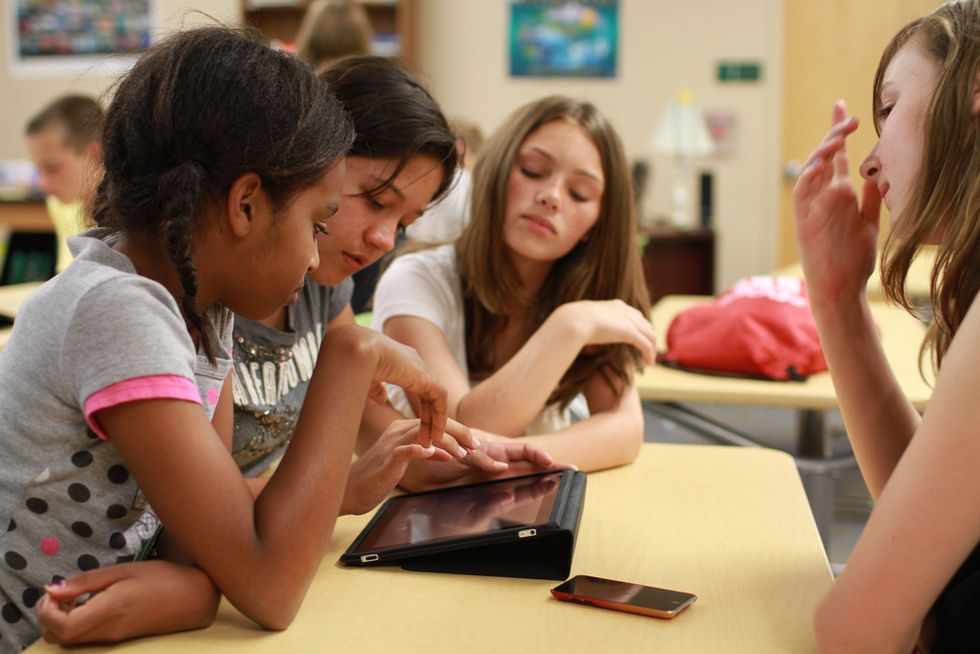 The space shuttle program may be over, but NASA's ability to inspire the next generation of science, technology, engineering and math experts is as strong as ever. On Tuesday they released a free iPad app, the
Visualization Explorer
, which "allows users to easily interact with extraordinary images, video, and information about NASA's latest earth science research."
Designed by media specialists at the NASA Goddard Space Flight Center in Greenbelt, Maryland, the app's incredible visuals come from computer images based on data captured by NASA's satellites. The app has the potential to make teaching and learning about science a lot cooler. Imagine how instead of simply reading about topics like "climate change, aerosols, glaciers, hurricanes, volcanoes and wildfire" in a textbook, students with access to the app can explore the data-based visualizations and see those topics truly brought to life.
---
For example, this is data captured about the earth's marine deserts: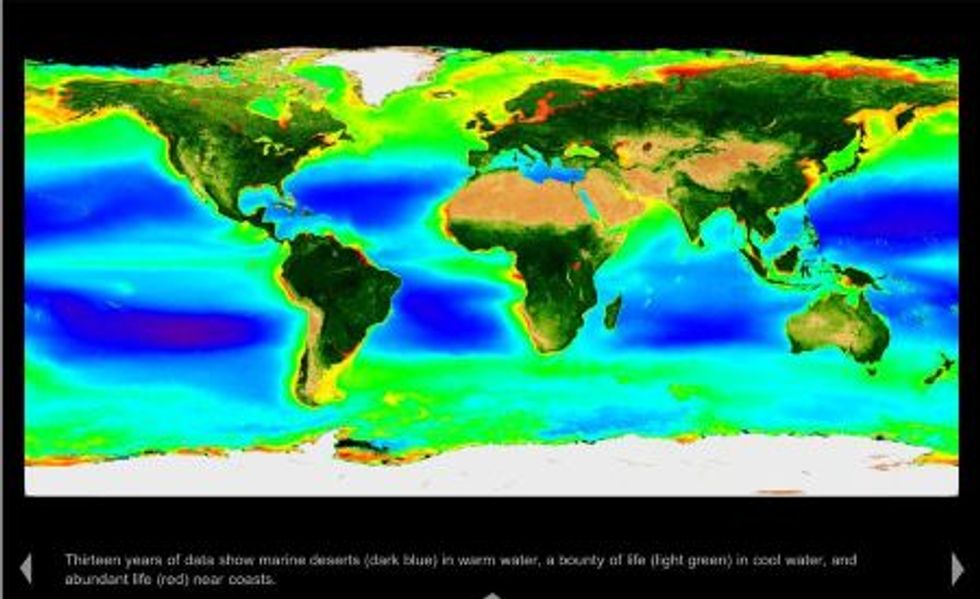 But unlike a static image, the app allows users to see how marine deserts (or any other natural phenomena) shifts over time—and it's narrated by NASA scientists who explain what's happening. Michael Starobin, the app's senior producer and editorial director says they believe "science should be accessible to everyone" so the app's "one-of-a-kind content is geared to the general public, students, educators—anyone interested in the natural world."
The app's editorial team plans to keep its content fresh by releasing two new science features every week, and they might add stories about things we traditionally associate with NASA—the sun, planets and "exotic objects far out in the cosmos" in the future. Of course, given that so many schools and students still don't have iPads, just how widespread its use in the classroom will be remains to be seen. But even if you're not a student, the app is a neat opportunity to see our world through a fresh lens.
photo via Nasa Goddard/Loudoun School, Leesburg, VA