Articles
Project: Revive Your Leftovers
For our GOOD 30-Day Challenge, we're trying to waste less. Write up a recipe to give new life to your leftovers.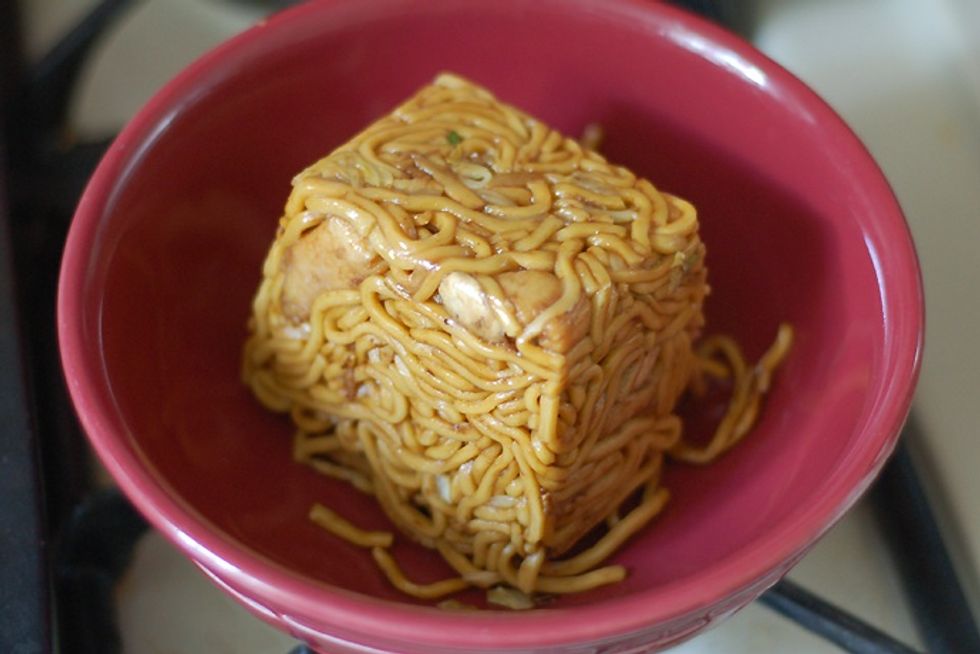 Things are easier said than done, or so the old adage goes, and we couldn't agree more. That's why we do The GOOD 30-Day Challenge (#30DaysofGOOD), a monthly attempt to live better. Our challenge for July? Waste less.
---
When you think of recyclables, you probably picture plastic, cardboard, or aluminum—the types of material food is packaged in—but you might not realize that a major source of waste is food itself. A full 27 percent of all food we bring into the house ends up in the trash. So how can we reduce our food waste? Recycle it, of course!
the THEME
With more than a quarter of the food we purchase ending up in a landfill, it is time to rethink the way we eat. Those lunch leftovers and stale bread ends are not trash. Combined with a dash of creativity, they are the ingredients for a new and delicious meal.

the OBJECTIVE
Write up a recipe to give new life to your leftovers. Add fresh veggies and make a stir-fry. Whip up an egg and toss together an omelette. Take your mother's advice and clean your plate; you will save yourself money and save the environment from that much more garbage. Let us see the inventive dish you've made from the contents of your fridge.

the REQUIREMENTS
Send a picture and the recipe of your re-imagined leftover fare by Thursday July 28 by submitting here. The winning entry will be announced on GOOD.is, receive a TerraCycle tote bag filled TerraCycle speakers, a picture frame, and coasters and a GOOD T-shirt.