Articles
Climate Change Commercials Shouldn't Be So Depressing
New science suggests that bumming people out about climate change isn't always the best policy. So why are environmental ads always so sad?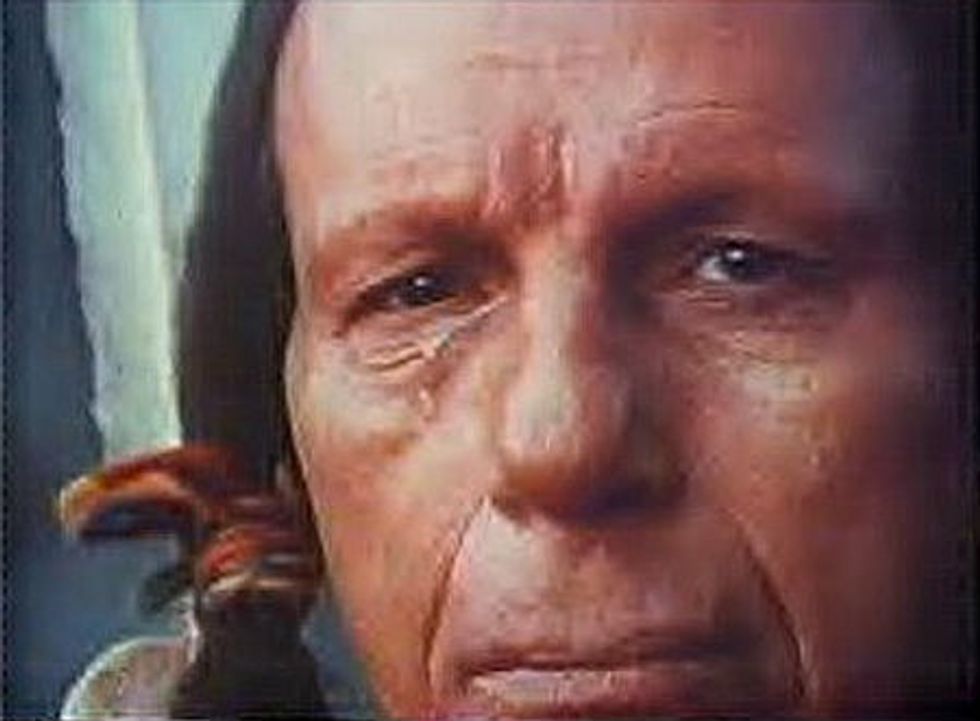 "You catch more flies with honey than vinegar," is the common old chestnut you probably heard from your grandmother way back when. Today, it turns out that science backs her up, at least when it comes to climate change advertising.
New research from a team at U.C. Berkeley says that, when people believe that the world is a generally fair place, doomsday public service announcements actually serve to increase their skepticism about climate change.
---
...participants primed to have a stronger belief in a just world reported levels of skepticism that were 29 percent higher, and a willingness to reduce their carbon footprint that was 21 percent lower, than those primed to see the world as an unjust place.
Matthew Feinberg, one of the leaders of the Berkeley team, theorizes that apocalyptic environmental warnings might be disrupting people's tendency to have faith in the fairness of the natural order. Attacking that faith "has been shown to increase the likelihood that people will ignore reality and allow events to unfold around them without intervening."
This evidence calls into question the methodology of the entire climate communications field, which has for years relied on depressing, dire-straits scenarios to terrify people into action (who could forget that infamous American Indian weeping over a riverbank covered in trash?). In fact, it's difficult to find a single climate change ad that doesn't incorporate some version of the "We're all gonna die!" tactic, sometimes to horrifying results. See for yourself, and pay special attention to the drowning babies and suicidal chimps:
[youtube]http://www.youtube.com/watch?v=zR73mcZW7B4
[youtube]http://www.youtube.com/watch?v=zK5v8AtMVho
[youtube]http://www.youtube.com/watch?v=mPUAaSlyuJs&feature=related
[youtube]http://www.youtube.com/watch?v=8PMtD9z4Eoo&feature=related
[youtube]http://www.youtube.com/watch?v=ghUVT_Z5oDs&feature=related
[youtube]http://www.youtube.com/watch?v=kOSsIIxQ_dE&feature=related
[youtube]http://www.youtube.com/watch?v=nMNu68gsAPA&NR=1