Mark Cuban Launches Online Pharmacy for Affordable Generic Medication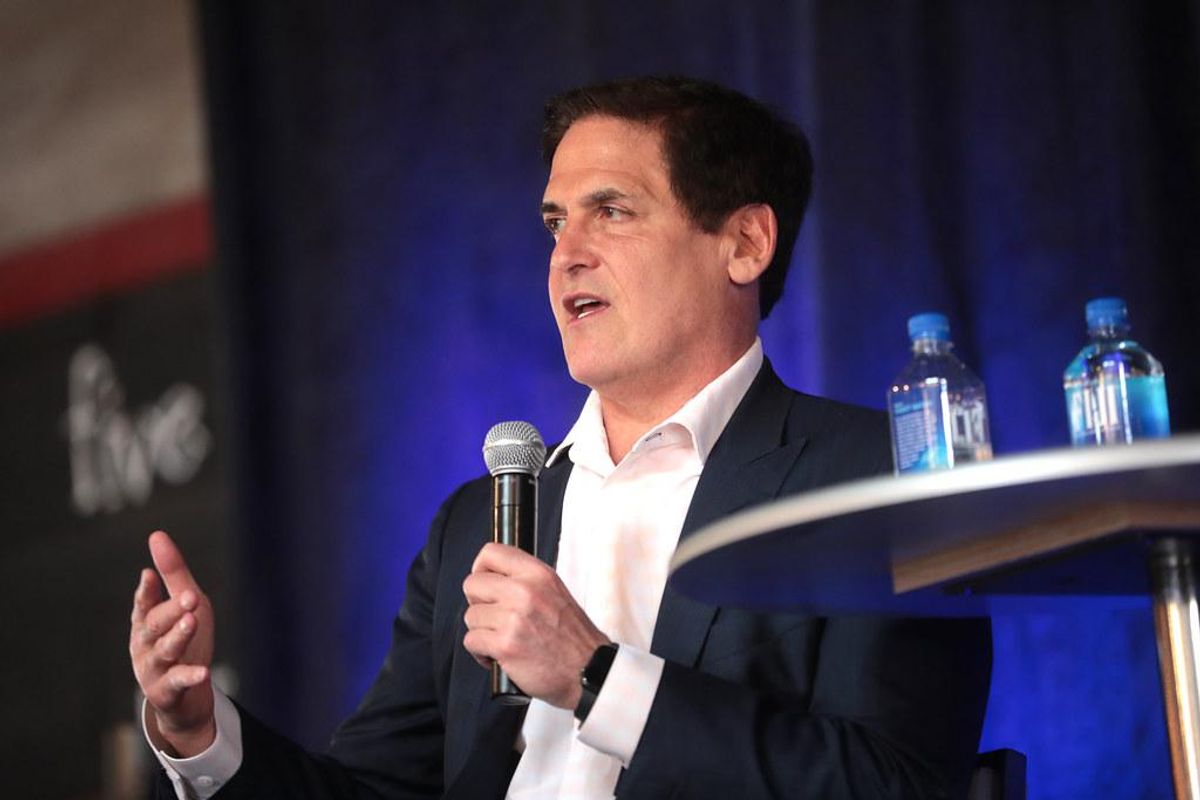 Mark Cuban—billionaire investor, NBA team owner, and now… pharmacist? Buying drugs from Mark Cuban probably wasn't on your bucket list for 2022, but maybe it should be. On January 20th, 2022, Cuban added a new venture to his already extensive resume by launching The Mark Cuban Cost Plus Drugs Company, or MCCPDC, an online pharmaceutical wholesaler.
MCCPDC cuts out prescription drug middlemen, purchasing drugs directly from manufacturers in order to provide 100+ generic brand medications to its customers at a much cheaper price (often the cheapest price on the market). "It's ridiculous what the pricing for generic drugs is. Period end of story," Cuban said in an email to Forbes.
MCCPDC, which was started with the goal of being "radically transparent" with its price negotiations, bases its prices on a simple model—adding a 15% margin on top of manufacturing cost, as well as a $3 pharmacist service fee and $5 delivery fee. Combined, this is much lower than the standard markup for generic medications, which can range from 100% to over %1000.
MCCPDC doesn't currently accept insurance, instead requiring its customers to pay for medication out of pocket, however, as the company notes, their prescription drugs cost less than most insurance plans' deductible and copay requirements. Additionally, customers must request a new prescription from their healthcare provider to place an order from MCCPDC. However, depending on the medication, the savings could very well be worth it. The leukemia drug Imatinib, for example, costs $47 per month compared to a whopping $9,657 retail.The cholesterol medication Atorvastatin costs $3.60 on the online pharmacy, instead of the the usual $55 plus.
The idea for the company grew out of the Daraprim controversy back in 2015 when "Pharma bro" Martin Shkreli raised the price of an anti-malarial drug from $13.50 to $750 per pill while he was CEO of Turing Pharmaceuticals. "I was just so livid about that," says Mark Cuban Cost Plus Drug Company founder and CEO Alex Oshmyansky, who is also a physician, "I've been angry about it for a long time." Oshmyansky, who has degrees from Harvard and Johns Hopkins, cold emailed Cuban about the idea. Cuban agreed and by January of 2021 the company was formed. In addition to the online pharmacy they just launched, MCCPDC is developing an $11 million, 22,000 square foot pharmaceutical factory in Dallas that they plan to open by the end of this year.
In America, medical care remains prohibitively expensive for much of the population, and market-based solutions like MCCPDC don't solve that systemic problem. However, in absence of a Universal Health Care policy, wholesalers like MCCPDC will help countless people afford their medicine.