Sports
"I'm gonna stutter. I don't care."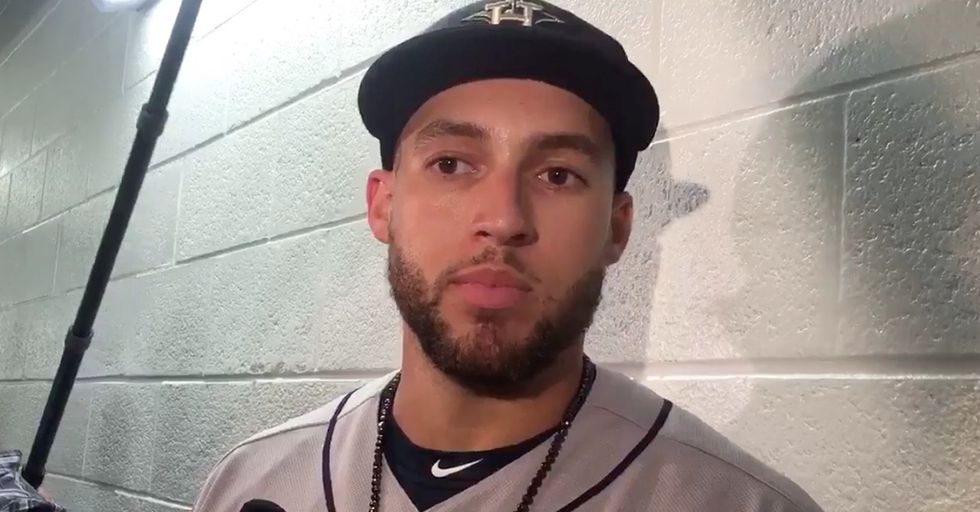 Houston Astros outfielder George Springer pulled double duty at the All-Star game, not only representing his team and the National League in the contest but also speaking publicly to promote the interests of SAY, The Stuttering Association for the Young.
Springer has lived with a speech impediment since his childhood but saw the opportunity to wear a mic and conduct an in-game interview as a chance to inspire and empower children everywhere who suffer from speech impediments.
---
He stated, simply and effectively:
"I can't spread a message to kids and adults if I'm not willing to put myself out there. I understand. I'm gonna stutter. I don't care. It is what it is. It's not gonna stop me from talking or having fun."
SAY praised Springer and shared updates on him all night on its Twitter feed.
Aside from this good deed, Springer is having a tremendous season and is currently in contention for an MVP award.