Sports
They're calling him "Irregular Ali" for the stunt.
There are often no lengths a true fan won't go to see their favorite sports team play. But for one soccer fan in Turkey, it turns out no heights could keep him away from the action.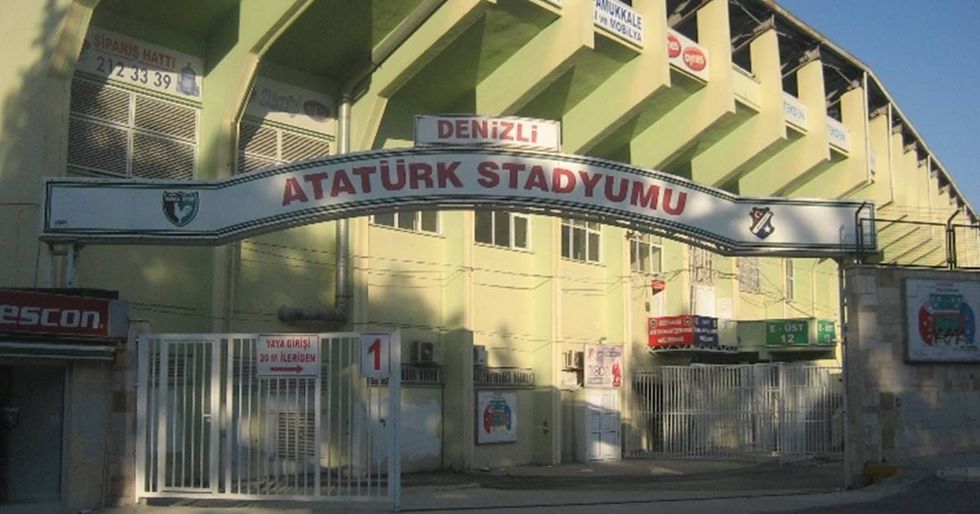 Photo by Sabri76/Wikimedia Commons
---
Ali Demirkaya has earned the nickname "Yamuk Ali" or "Irregular Ali" for finding a clever, elaborate way to see his favorite soccer club, Denizlispor, play at Denizli Atatürk stadium in Denizli, Turkey. After having been banned from the stadium for a year, for unspecified reasons, he rented a crane to watch the game from high above the stadium walls — sparking a viral reaction from other diehard sports fans.
Banned Turkish football fan hires crane to watch his Denizlispor team play pic.twitter.com/8JpnBTuB93

— Guardian sport (@guardian_sport) May 1, 2018\n
\n
A Turkish football fan called "Irregular Ali" was banned from his team's stadium for a year but that did not stop him. He rented a crane and watched until the police intervened :) pic.twitter.com/pkLuTldCLb

— Hilâl Kaplan (@HilalKaplanEng) April 29, 2018\n
\n


Unbelievable scenes

Denizlispor fan received a 1-year ban from their stadium, so he went ahead and rented a crane to watch the game vs Gaziantepspor.

from @BirGun_Gazetesi pic.twitter.com/vV6UKIJzs9

— Football Funnys (@FootyFunnysUK) April 28, 2018\n
\n
"That match was very important for our team," he explained to Yeni Asir newspaper. "I had to go to the police station to sign a paper to show that I am not watching the match in the stadium. Then I quickly went to rent the crane."
According to Demirkaya, the crane rental cost him $86.
During the game, "Yamuk Ali" waved his Denizlispor scarf and led fans in a cheer as he bounced up and down in the crane's basket. But, eventually, the police arrived on the scene and forced Demirkaya to lower his crane.
Although he couldn't see the whole game, Demirkaya was probably still happy in the end. Denizlispor shut out Gaziantepspor, 5-0.