Hero Video
Video of an Oakland train employee saving a man's life is so insane, it looks like CGI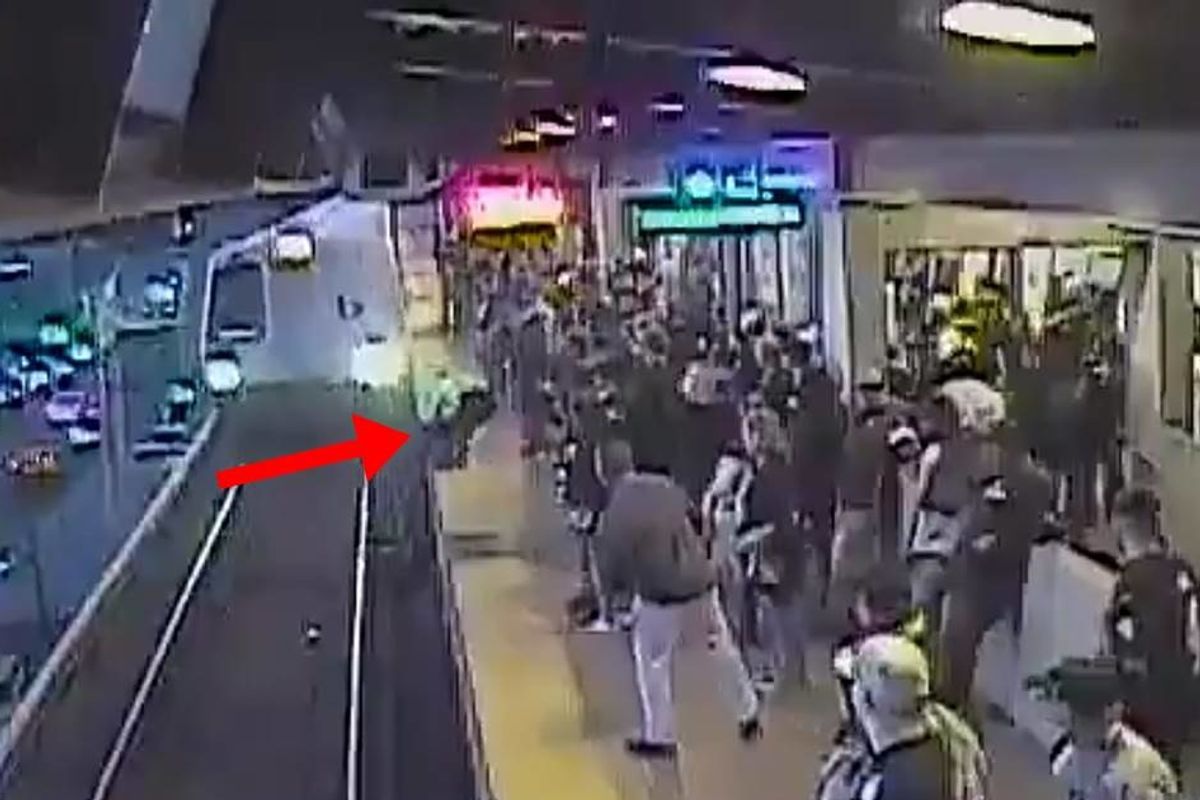 The 63-year-old Oakland-Alameda Coliseum, currently branded the RingCentral Coliseum, is one of the most decrepit sports venues in America.

The home to the the NFL's Oakland Raiders (until they move to Las Vegas next season) and MLB's A's, is notoriously known as the Black Hole and has made headlines for its frequent flooding and sewage issues.
One of the stadium's few positive aspects is its connection to public transportation.
---
The Coliseum has a bridge that connects to a Bay Area Rapid Transit (BART) station which makes it easy for fans to get to and from the venue.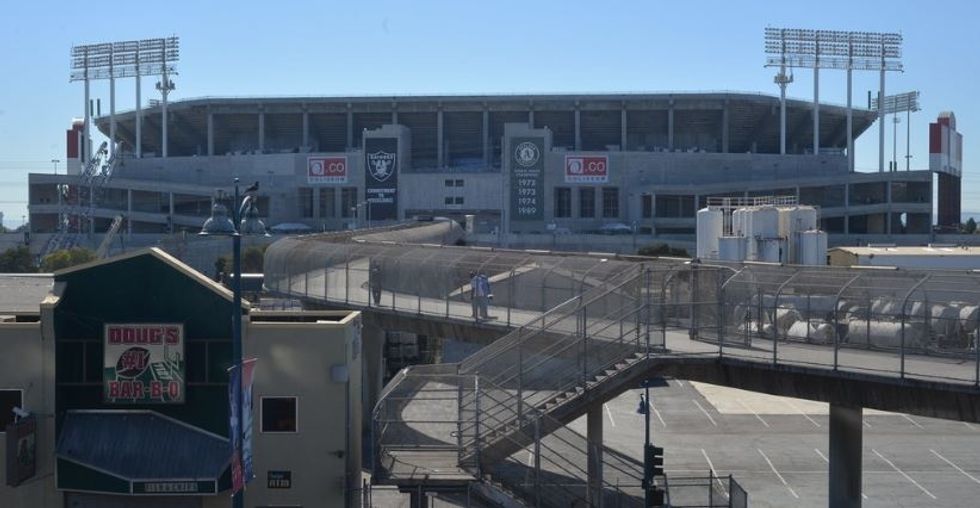 via Paul Sullivan / Flickr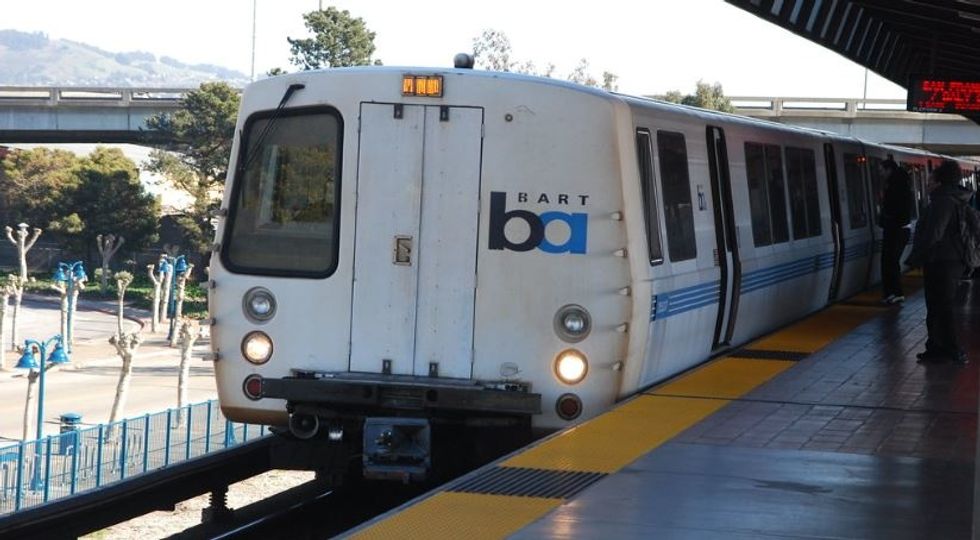 Paul Sullivan / Flickr
Fans flooded the Coliseum BART stop on Sunday after the Raiders' last-minute victory over the Detroit Lions. One man tried to move further down the platform when he lost his balance and slipped, just as the train came barreling towards him.

BART supervisor John O'Connor saw the man on the tracks and burst into action.
O'Connor was able to grab the man's hand and pull him out of danger just inches from being hit by the oncoming train.

After saving the man's life, O'Connor embraced him with a big hug on the BART platform.
"There really was no time to make a decision," O'Connor said at a press conference. "I just looked and it just happened. It's really awkward to be called a hero. That's what we're supposed to do. We're all human beings, and life is precious."

For O'Connor, his heroism was all part of the job.
"We have procedures that we get trained on and follow on a daily basis," O'Connor explained. "It's second nature for a lot of us. You don't come to BART for a job and then just walk away. Very few do. They say BART family, and that's actually the truth. I've been here for 24 years, and there are a lot of good people here."
This Thursday, the Oakland Raiders will honor O'Connor as a "Hometown Hero" during a prime-time game versus the Los Angeles Chargers.