Communities
Federal judge blocks Georgia abortion ban after ACLU lawsuit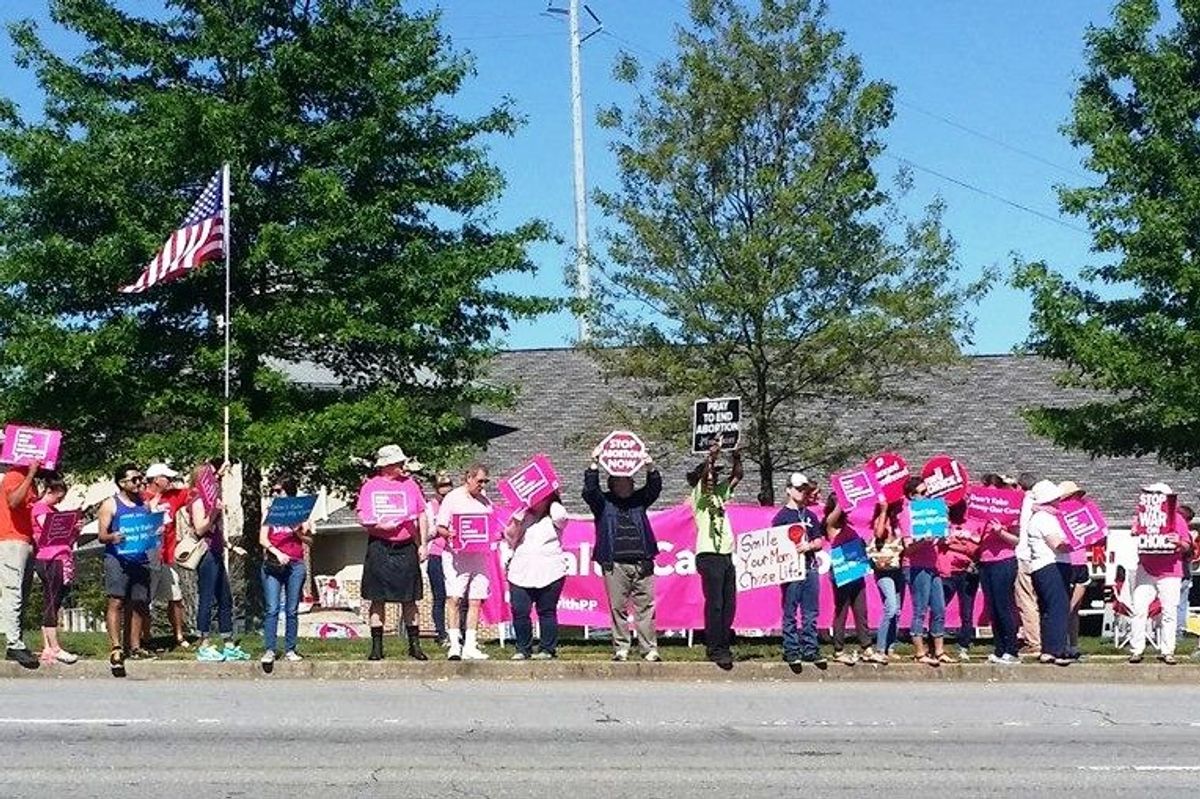 If you were worried about the country turning into one big Handmaid's Tale scenario, you can sleep a little easier tonight. A federal judge blocked the bill from going into effect while it's being challenged. The restrictive law, which would ban abortion after a heartbeat is detected in the fetus, was supposed to go into effect on January 1st of next year. Abortions would be illegal at around six weeks into pregnancy, a point where many women don't even know they're pregnant. Currently, Georgia allows an abortion up to the 20th week of pregnancy, and that's the way it's going to stay for now.
In his ruling, Judge Jones noted that the U.S. supreme court has "repeatedly and unequivocally" held up Roe vs. Wade, and that the Constitution allows a woman to receive an abortion about 24 weeks into her pregnancy. "By banning abortions after a fetal heartbeat is detected, HB 481 prohibits women from making the ultimate decision to terminate her pregnancy at a point before viability," District Judge Steve C. Jones said.
---
The bill also would also count a fetus as a person once the heartbeat was detected, counting the fetus as part of the population of Georgia before they were born. Judge Jones had a problem with this change as well. "HB 481 changes the definition of a natural person in Georgia, but defendants have been unable to point to any guidance for law enforcement or the judiciary on how to implement that change throughout the code," Judge Jones wrote.
The federal judge's ruling comes after an intense debate over the bill. Despite an outcry against HB 481, it was signed into law by Gov. Brian Kemp in May. Both the American Civil Liberties Union of Georgia and Planned Parenthood sued the state of Georgia in June, shortly after the bill was signed. Other attempts at restrictive abortion laws in Arkansas and Mississippi have also been blocked.
The groups that moved to prevent the ban from going into place are celebrating. "To the countless Georgians who spoke out against this ban and were ignored, we promised to keep fighting every step of the way and we have," Staci Fox, president and chief executive officer of Planned Parenthood Southeast said in a statement. "To our partners, we promised we were in this together and we are. To Governor Kemp, we promised to see you in court, and we did. But most importantly, to our patients, we promised to protect access to safe, legal abortion and together we have."
🚨🚨BREAKING: A judge just granted our request to block Georgia's 6-week abortion ban! Georgia is one of five states… https://t.co/MNaukhSqgw

— Center for Reproductive Rights (@Center for Reproductive Rights) 1569959017.0
BREAKING: We just blocked Georgia's abortion ban. Abortion is still legal in all 50 states. We won't stop fighti… https://t.co/ifVNavs3a2

— ACLU (@ACLU) 1569960826.0
For those keeping track at home: Alabama: FILED 📝 Georgia: BLOCKED ⚖️✅ Missouri: BLOCKED ⚖️✅ Arkansas: BLOCKED… https://t.co/zroxWVFBkG

— ACLU (@ACLU) 1569961200.0
The bill still has to go through the courts, and its fate has yet to be determined. But for now, the block on the ban should come as good news for those opposing the restrictive rule.