Articles
Advice for Teachers: Don't Quit
Alexander Russo, over at This Week In Education, features Roxanna Elden's book "See Me After Class: Advice for Teachers by...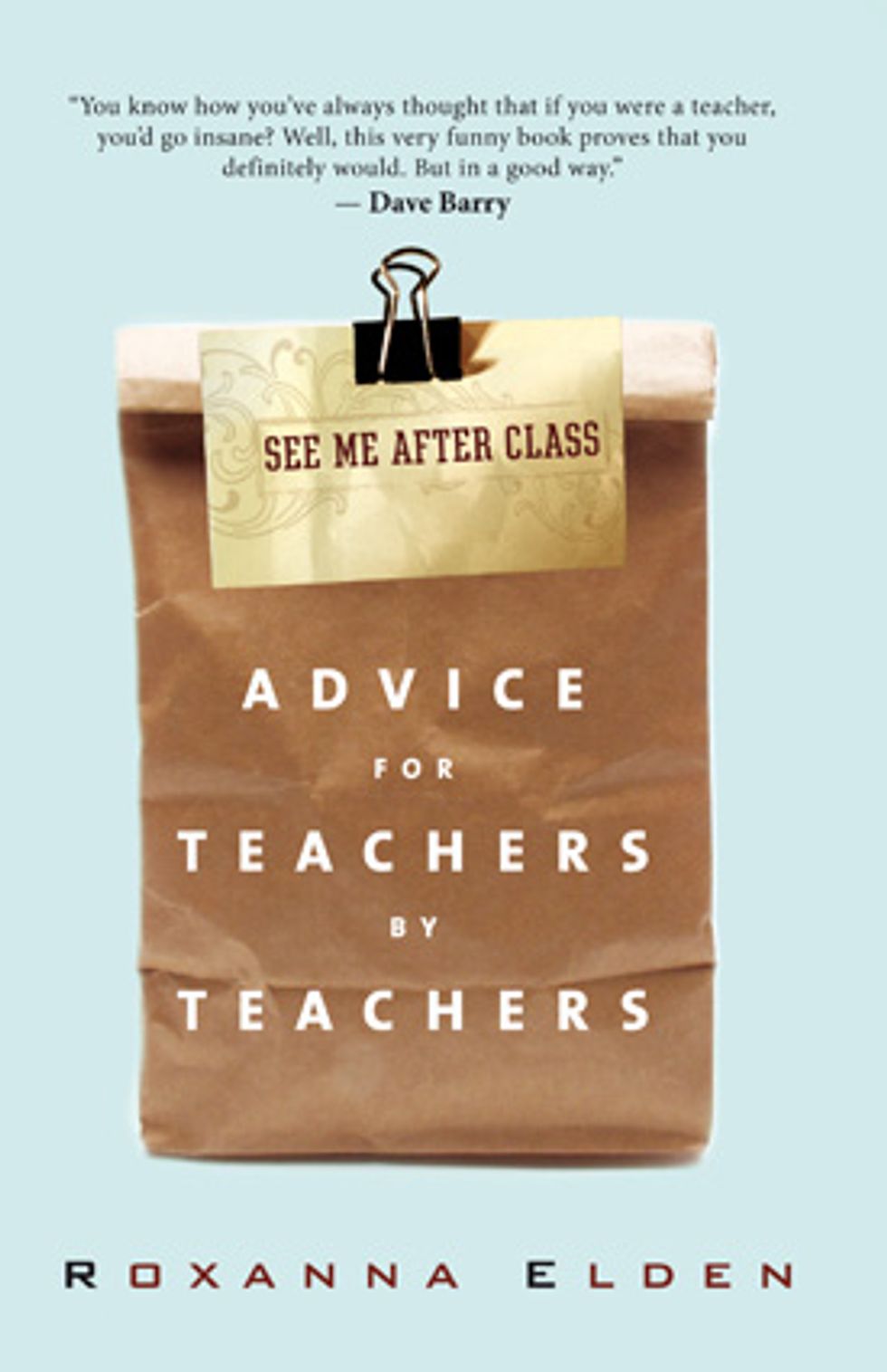 ---
Alexander Russo, over at
This Week In Education
, features
Roxanna Elden
's book
"See Me After Class: Advice for Teachers by Teachers"
on his
Hot Seat
.Russo points out that while "she looks ridiculously young and way too happy to be a real teacher," her intention is a formidable one-namely to keep new teachers from quitting before they ever have a chance of actually becoming any good at it.After three years, a third of all teachers leave the field; in inner city schools, the number is more than half.
How would your book have helped you? The stories would have let me know I wasn't alone, which would have improved my confidence and morale. Some of the basic stuff, like the ready-to-use filing system and ten-day-countdown to the school year would have helped me start the year on solid ground. The most helpful part would have been the classroom management chapter, which addresses the pitfalls in common management advice like "be consistent," and "give positive reinforcement." I had heard all these things before starting teaching, but when my classroom management broke down, they became easier said than done. I needed more than just a repeat of what I learned in training. See Me After Class could have helped me pull my classroom back from the edge of chaos in the middle of the year. It would have been much better for my students, not to mention my mental health.
The full interview continues
here
.What did you read that made you a better teacher-or convinced you to stick around?
Photo via the author's website.