Articles
Jetpacks for Sale!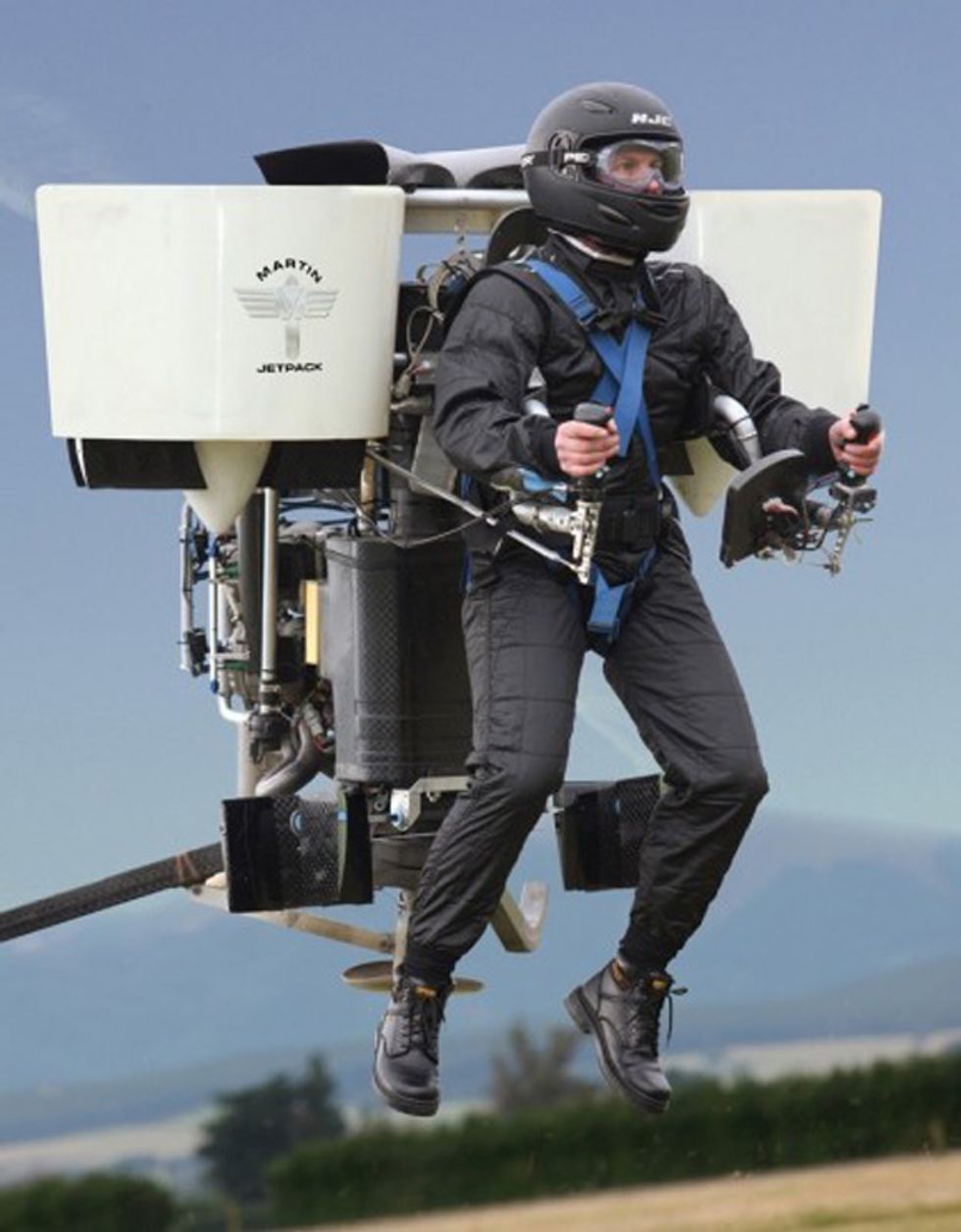 ---
A New Zealand outfit called Martin Aircraft Company is
going to start selling commercial jetpacks
for about $75,000. They're 200-horsepower dual-propeller packs that can "reach heights of up to 2,400 metres and top speeds of 60mph" and don't require a pilot's license. Look for pill food and robot butlers soon.