Articles
Rahm's Not a Resident, Says Illinois Appellate Court
Turns out, moving to Washington D.C. for over a year doesn't a Chicago resident make.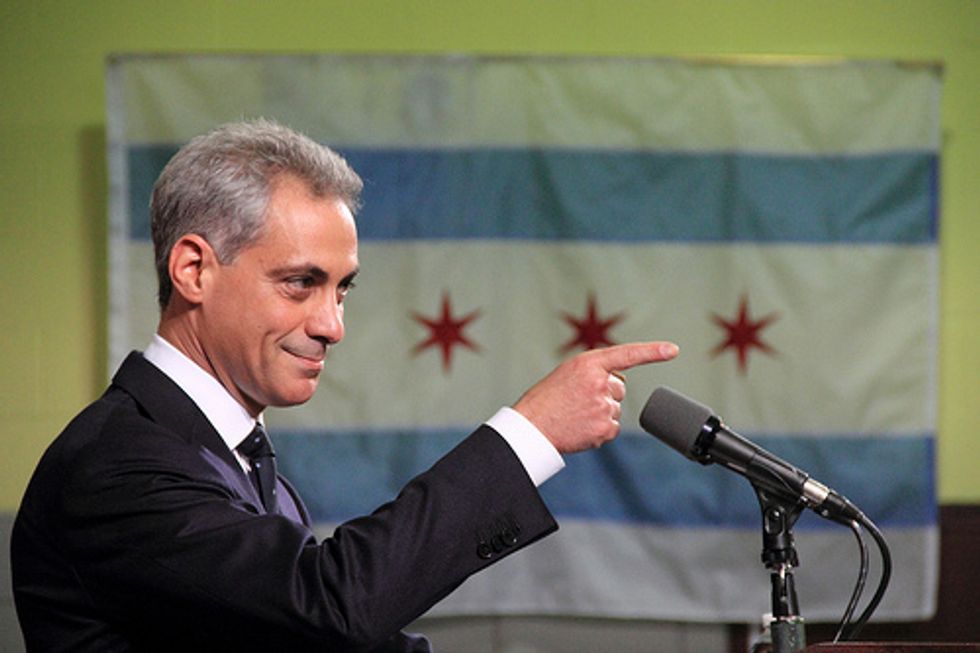 An Illinois appellate court ruled Monday that Chicago mayoral candidate and former White House Chief of Staff
Rahm Emanuel
does not meet state municipal residency requirements for mayor. Emanuel, who served the Obama administration in Washington, D.C., from early 2009 until October (when Chicago Mayor Richard M. Daley announced he would not run for yet another re-election) was ruled against for not having "resided in" Chicago during the year preceding the upcoming election February 22.
This decision overturns the Chicago Board of Elections' unanimous decision in December approving his candidacy. The Board of Elections quickly placed an order today for 2 million Emanuel-free ballots. Emanuel's campaign has requested a stay on the appellate court's ruling with the Illinois Supreme court and has further requested that his name remain on ballot. Should Emanuel, who was congressional representative for Chicago's northside for six years, be penalized for his time at the White House? Jury's still out, but for now, opponents of Emanuel (and his plan for Chicago's public education) are looking at a much friendlier ballot for the start of early voting, January 31.
---
Photo (cc) by Flickr user juggernautco