Articles
Remember GeoCities? Explore a Map of the Vintage Internet Metropolis
Feed your late-'90s internet nostalgia with a data visualization of the GeoCities universe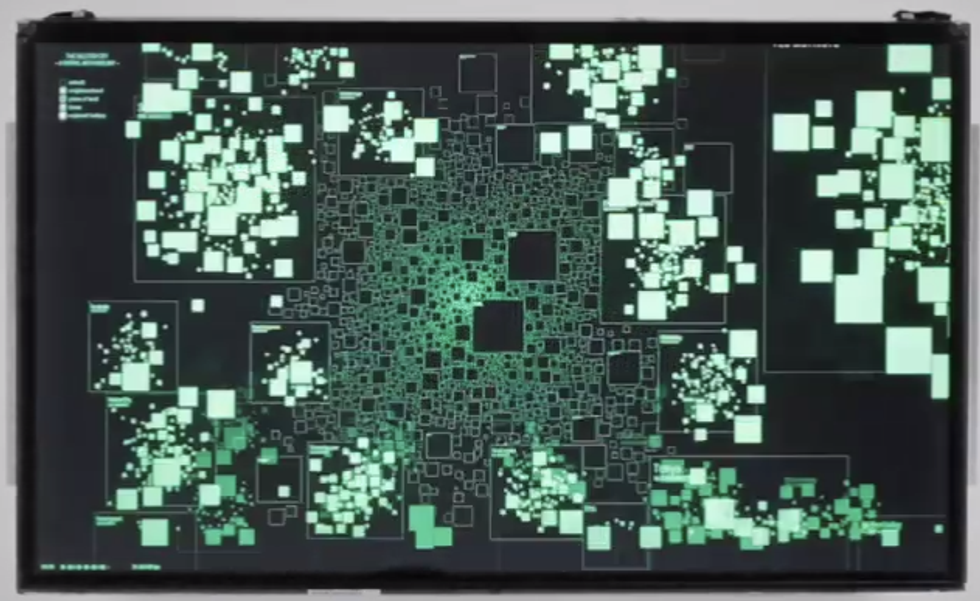 Before there was MySpace, there was GeoCities, the vast metropolis of glitchy amateur websites, pulsating with gif animations, that were the hub of digital culture for countless late-'90s teens. If you haven't found yourself in some cobweb-coated corner of the internet in a while and landed on one of their sites, that's because Yahoo shut down U.S. GeoCities two years ago, just 10 years after acquiring it for $3.57 billion at the height of the dot-com boom.
---
Pained by the potential loss of the record of 35 million participants' personal expression, the Internet Archive Team launched a project to save the GeoCities data for posterity, releasing a 641-GB torrent file worth of GeoCities data on the one year anniversary of its closing last October. Now this year, Dutch information designer Richard Vijgen has plotted that data along a scrollable world map of all those ancient GeoCities. He's calling it The Deleted City, "a digital archaeology of the world wide web as it exploded into the 21st century." It lives as an interactive touchscreen data visualization.
The project gives a visual representation to the change in thinking and living through the internet that we've undergone in the past decade and a half. Before the internet was understood as a (social) network, GeoCities conceived of it as a city, where "homesteaders" could build on a digital parcel, grouped in "neighborhoods" based on topic. (Celebrity oriented sites were grouped together in "Hollywood," for example.) The Deleted City replicates this logic by organizing the old websites along an urban grid. Thematic "neighborhoods" that had more content associated appear bigger. As you wander the city, you can zoom in to get more detail, and eventually locate individual html sites.
While GeoCities lives on in the popular imagination as the punchline of design and tech jokes—there's even a website to paint over slick 21st-century design with a GeoCities patina—Deleted Cities draws attention to the the way that it helped many people pioneer the web, and captures a slice of web history in a dynamic and elegant way.
[vimeo][/vimeo]