Articles
For our latest monthly challenge, we're asking you to get healthy, from your feet to your teeth to your brain.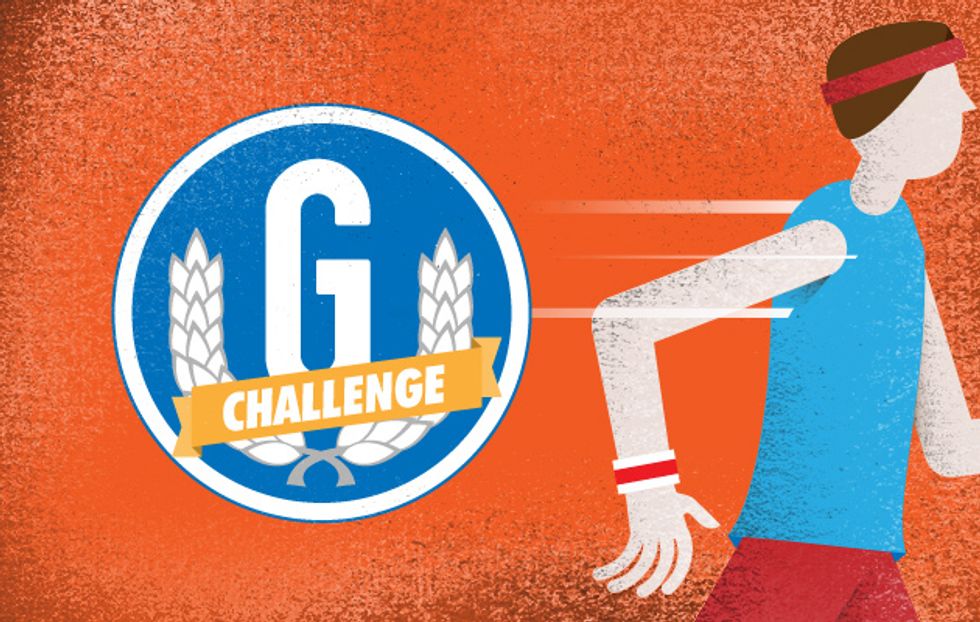 Things are easier said than done, or so the old adage goes, and we couldn't agree more. That's why we do The GOOD 30-Day Challenge, a monthly attempt to live better.
For last month's GOOD 30-Day Challenge, our ongoing project to try new things and live richer lives, we asked you to connect with people. Now that the GOOD community has reached out to others around the world in pursuit of new friends and comrades, we're asking people to focus on themselves for a bit: For the next four weeks, we want you to get healthy.
---
Before you tune us out, thinking that we're going to be nagging you to get on a treadmill all October, think again. While exercise and a healthy diet are indeed part of this month's challenge, we're looking to take a far more holistic approach to things. There will be siestas in pursuit of relaxation, meditation in pursuit of a sound mind, and flossing in pursuit of a healthy mouth—one task per day intended to get you to make an incremental change that could prove very important. Don't think of this as an exercise regime so much as an all-encompassing effort to pick up healthy habits and leave behind unhealthy ones.
[youtube]http://www.youtube.com/watch?v=VP76OQPztUE
As usual, consider this post an open invitation to join in the challenge. Check GOOD.is at 8:30 a.m. EST every day of October to see that day's task and get a sneak preview of what the next day holds. On Twitter and Facebook, we'll be using the hashtag #30DaysofGOOD to keep you abreast of our progress, and we hope you'll use it to let us know how you're faring as well.
Come November, our hope is not that you're living like a monk or treating your body like a temple. Rather, we'd like to see you well rested, feeling sharp, and looking your best before the stressful onslaught of the holidays.
Are you up to the challenge?