For People Who Give a Damn.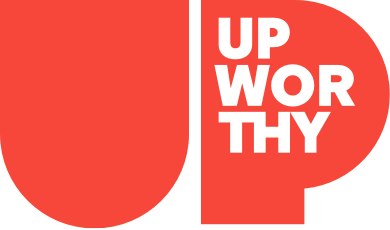 Stories Worth Sharing.
Sign up for the Good newsletter:
(c) GOOD Inc. All Rights Reserved.
PS. You are doing great. Keep it up :<)
This website uses cookies in order to enhance your experience. Please review our Privacy Policy to learn how we may use cookies and how you can change your browser settings to disable cookies. By continuing to use this website without changing your settings, you consent to our use of cookies.
What if we all used our purchasing power to support companies that reduce inequality, alleviate poverty, fight climate change, and help build a more just economy?
Americans spend $130 trillion a year on everyday items, meaning there's great potential to put that money to good use. Where you invest your dollars matters, possibly more so now than ever. In fact, 81% of millennials, the largest living generation, actually expect companies to make a public commitment to charitable causes and citizenship.
Firmly believing the notion that the "dollars we spend are the world's most powerful force for change," Cullen Schwarz decided to start a company that tapped into this country's purchasing power, creating a platform to put that $130 trillion to work.
"In 2015, while working in Washington, D.C. with the Obama administration, I became painfully aware that all of the hours, votes, donations, petitions, and marches did not stand up to the thousands of dollars I was handing over to massive, profit-hungry corporations every year. So where can I go to discover companies that I can feel good about supporting?" Schwarz said.
Enter DoneGood, a digital marketplace showcasing 200-plus brands who are doing good for people and the planet. "To us, 'good for people' means empowering workers, paying fair wages free of trafficking or child labor and unsafe working conditions. 'Good for the planet' means using eco-friendly production processes, using non-toxic, organic, and/or recycled or upcycled materials, and taking other significant steps to keep our land, air, and water clean," Schwarz told GOOD.
The company, which has been called the "Amazon of social good" by Forbes, also has a Chrome browser extension that will help you find ethical, sustainable alternatives to the products you search for online.
Upworthy spoke with Schwarz about what made him decide to switch careers, how his company is making a difference, and what you can do in your daily life to have an impact on the greater good. Some of the questions have been edited for brevity and clarity.
Social Good Spotlight
THE DAILY GOOD
Start your day with
If you are totally ready to move on from Donald Trump, you're not alone. According to a report last April from the Wason Center National Survey of 2020 Voters, "President Trump will be the least popular president to run for reelection in the history of polling."

Yes, you read that right, "history of polling."
Politics
After three years on the sidelines, Colin Kapernick will be working out for multiple NFL teams on Saturday, November 16 at the Atlanta Falcons facility.

The former 49er quarterback who inflamed the culture wars by peacefully protesting against social injustice during the national anthem made the announcement on Twitter Tuesday.
I'm just getting word from my representatives that the NFL league office reached out to them about a workout in Atlanta on Saturday. I've been in shape and ready for this for 3 years, can't wait to see the head coaches and GMs on Saturday.
— Colin Kaepernick (@Kaepernick7) November 13, 2019
Kaepernick is scheduled for a 15-minute on-field workout and an interview that will be recorded and sent to all 32 teams. The Miami Dolphins, Dallas Cowboys, and Detroit Lions are expected to have representatives in attendance.

"We like our quarterback situation right now," Miami head coach, Brian Flores said. "We're going to do our due diligence."
NFL Insider Steve Wyche believes that the workout is the NFL's response to multiple teams inquiring about the 32-year-old quarterback. A league-wide workout would help to mitigate any potential political backlash that any one team may face for making an overture to the controversial figure.
Part of my report on the Kaepernick workout Saturday in Atlanta. I also reported on NFL Now @nflnetwork that Kaepernick and his reps can submit questions and control much of the narrative for a video interview that will be sent to teams. pic.twitter.com/OlV2KSMlDN
— Steve Wyche (@wyche89) November 13, 2019
Kapernick is an unrestricted free agent (UFA) so any team could have reached out to him. But it's believed that the interested teams are considering him for next season.
Earlier this year, Kaepernick and Carolina Panthers safety Eric Reid reached a financial settlement with the league in a joint collusion complaint. The players alleged that the league conspired to keep them out after they began kneeling during the national anthem in 2016.
Before the 2019 season, Kaepernick posted a video of himself working out on twitter to show he was in great physical condition and ready to play.
Kaepnick took the 49ers to the Super Bowl in 2012 and the NFC Championship game in 2013.
He has the 23rd-highest career passer rating in NFL history, the second-best interception rate, and the ninth-most rushing yards per game of any quarterback ever. In 2016, his career to a sharp dive and he won only of 11 games as a starter.

Culture
In the category of "claims to fame nobody wants," the United States can now add "exporter of white supremacist ideology" to its repertoire. Super.
Russell Travers, acting director of the National Counterterrorism Center, made this claim in a briefing at The Washington Institute in Washington, D.C. "For almost two decades, the United States has pointed abroad at countries who are exporters of extreme Islamist ideology," Travers said. "We are now being seen as the exporter of white supremacist ideology. That's a reality with which we are going to have to deal."
Between Alexa, Siri, and Google, artificial intelligence is quickly changing us and the way we live. We no longer have to get up to turn on the lights or set the thermostat, we can find the fastest route to work with a click, and, most importantly, tag our friends in pictures. But interacting with the world isn't the only thing AI is making easier – now we can use it save the world, too.
Good News
THE DAILY GOOD
Start your day with
THE DAILY GOOD
Start your day with something GOOD.