Articles
Truck Farm Wins Nau's $10,000 Grant for Change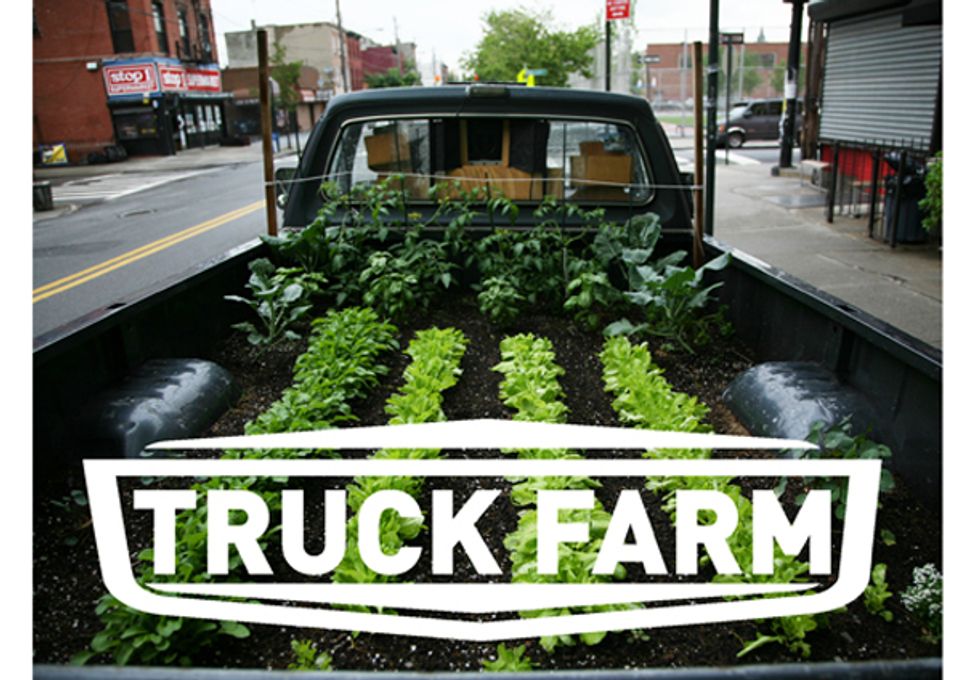 A month ago, we encouraged our readers to
vote
for the winner of Nau's annual Grant for Change. Out of 124 nominees who proposed projects that would use design for a humanitarian purpose, Curt Ellis and Ian Cheney were selected as the winners. Their project,
Truck Farm
, is exactly what it sounds like—a 1986 Dodge pickup truck converted to house a traveling farm that boasts heirloom seeds and green-roof technology.
So far, the farm has visited schools around the country to inspire students to create their own urban agriculture projects. The truck's travels are the subject of a documentary that Ellis and Cheney now plan to screen nationwide on a grassroots tour, using the truck as a mobile outdoor movie theater. The grant money will finance the tour, which plans to visit as many schools and urban communities as possible.
---
You can check out the other Grant for Change nominees here. Clearly, there was a lot of innovation to choose from.
Photo courtesy of Curt Ellis and Ian Cheney via Nau.