Bill Gates says people may need to get a third vaccination shot and possibly more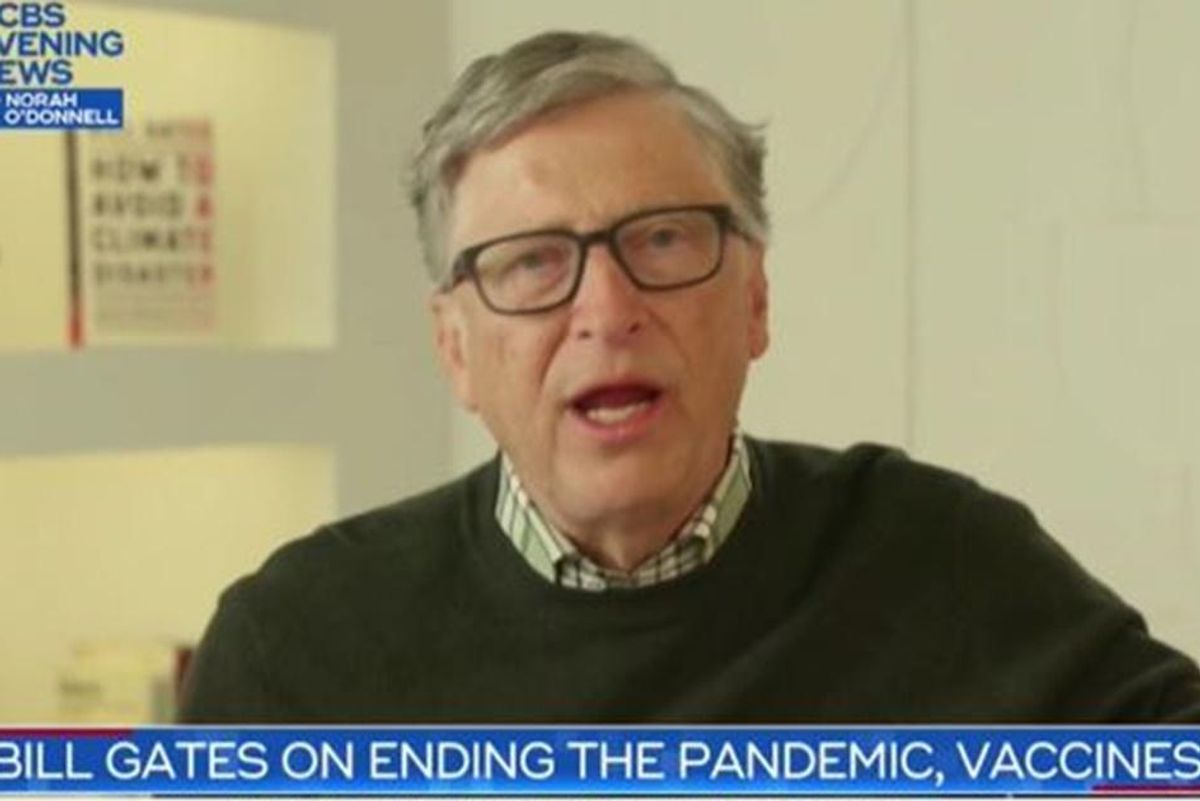 via CBS News
Billionaire philanthropist Bill Gates is warning that a third shot of the COVID-19 vaccine may be necessary. Gates told CBS News that an additional dose would be used to combat the spread of new variants.

The first crop of vaccines was designed to deliver immunity after two doses administered a month apart.
This news comes amid worries that current vaccines are less effective against new variants that have developed in Brazil and South Africa.
"The discussion now is do we just need to get a super high coverage of the current vaccine or do we need a third dose that's just the same or do we need a modified vaccine?" Gates told "CBS Evening News" anchor and managing editor Norah O'Donnell.
---
Gates has funded studies in South Africa to determine if three different vaccines, AstraZeneca, Johnson & Johnson, and Novavax, are as effective against new variants as they are against the strain that first appeared last year.
"AstraZeneca in particular has a challenge with the variant. And the other two, Johnson & Johnson and Novavax, are slightly less effective, but still effective enough that we absolutely should get them out as fast as we can while we study this idea of tuning the vaccine," Gates said.

Drugmakers are already discussing whether they should make a new, tuned vaccines that better protect against new variants, much like they do every year with flu shots.
"All five of the companies that have U.S. vaccines are looking at making that modification and adding that in so that people who've already had two shots might need to get a third shot," he said. "I think it's reasonably likely that we will have a tuned vaccine just to make absolutely sure that as these variants hit the U.S. that they're not escaping from vaccine protection."
President Biden affirmed that Covid-19 vaccines will be widely available to the general public by the end of July.… https://t.co/4pIWmdWaQY

— CNN (@CNN) 1613529508.0
The Microsoft founder's comments come as President Biden addressed the issue of vaccine availability at a CNN Town Hall in Milwaukee, Wisconsin on Tuesday night.

Biden told Anderson Cooper that every American who wants to get the vaccine will have it "By the end of July this year."
Biden said: "We came into office, there were only 50 million doses that were available. We will now, by the end of July, have over 600 million doses, enough to vaccinate every single American."
The president said that his administration negotiated with Pfizer and Moderna to increase the country's supply of the vaccine from 200 million to 600 million doses.
"We got them to move up the time because we used the national defense act to be able to help the manufacturing piece of it, to get more equipment, and so on," Biden said.
Studies show that a growing number of Americans intend on getting the vaccination. According to The Boston Herald, "From September to December, those who are "very likely" to receive the COVID-19 vax increased from 39.4% to 49.1% among adults. Meanwhile, non-intent for the vax decreased from 38.1% to 32.1%."