Health
The FDA is issuing cancer warnings on breast implants, because they're finally listening to women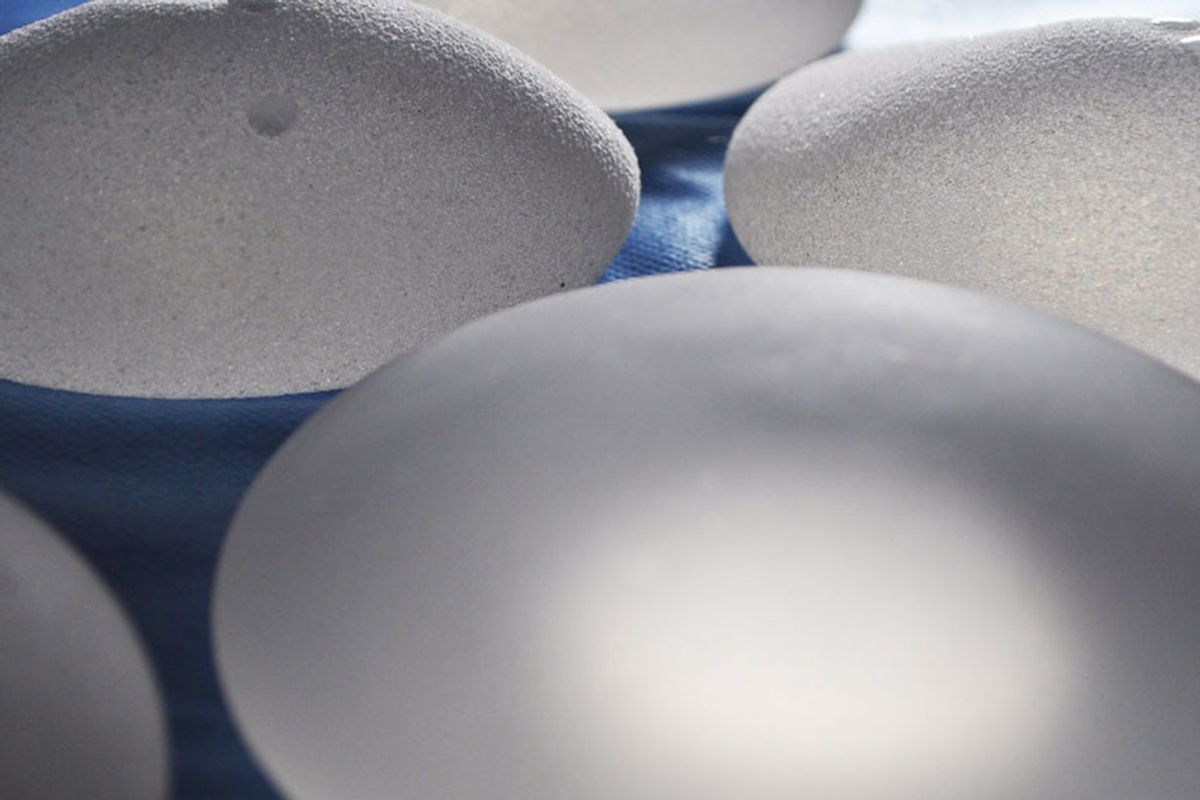 Creative Commons
According to the American Society of Plastic Surgeons, breast augmentation is the most popular form of cosmetic surgery in the country. Some women choose to get breast implants for cosmetic reasons, while others use them to rebuild after undergoing mastectomies for breast cancer. In 2018, 310,000 breast augmentations were performed, which is a 4% increase from 2017. However, it comes with many risks that women night not be aware of.
Breast implants aren't permanent and need to be removed or replaced every eight to ten years, yet the FDA says 20% of women have to get their implants removed sooner because of complications. Some complications can include severe muscle and joint pain, scarring, weakness, cognitive difficulties, and rupture. There's even a term for it – "breast implant illness." As bad as those symptoms sound, they can also be worse; 573 people developed a rare form of blood cancer because of their implants, and 33 people have died.
---
Now, the FDA is issuing a boxed warning for breast implants, the most serious type of warning, because most women are not "fully informed of the risks." Doctors will be required to give their patients the warning before they undergo surgery. The FDA is also considering a "decision checklist" for doctors to go over with their patients, outlining the risks of breast implants and offering other options.
It's a sign that women are being taken seriously. Last March, many patients testified at an advisory panel meeting, saying they didn't know about the risks beforehand. More than 70,000 women signed a petition demanding the FDA require a checklist before breast augmentation. Finally, the FDA is listening, saying that this is "a distinct opportunity to do more to protect women who are considering implants."

Breast implants have been around since the 1960s, but they have a rocky history. Several years ago, a link between breast implants and anaplastic large cell lymphoma was found. Additional studies have found there are higher rates of autoimmune disease with women who have breast implants. In July, the FDA recalled textured breast implants from Allergan because of the increased risk of anaplastic large cell lymphoma. The risk of developing cancer was six times higher than with other brands of breast implants.
Currently, the box warning is in "draft guidance," which means that it is up for public commentary and review. "Taken as a whole we believe this draft guidance, when final, will result in better labeling for breast implants that will ultimately help patients better understand breast implant benefits and risks, which is a critical piece in making health care decisions that fit patients' needs and lifestyle," the FDA said in a statement.

It's great that the FDA is finally taking steps to inform women of the risks associated with the surgery. It could be easy to brush aside women who choose to have breast augmentation, dismissing them as "vain." But the complications can be serious. Women must be taken seriously as well.