Good News
Comedian Shuts Down Heckler Cop After Joke About Police Violence
"You disrespected me, so I'll disrespect you."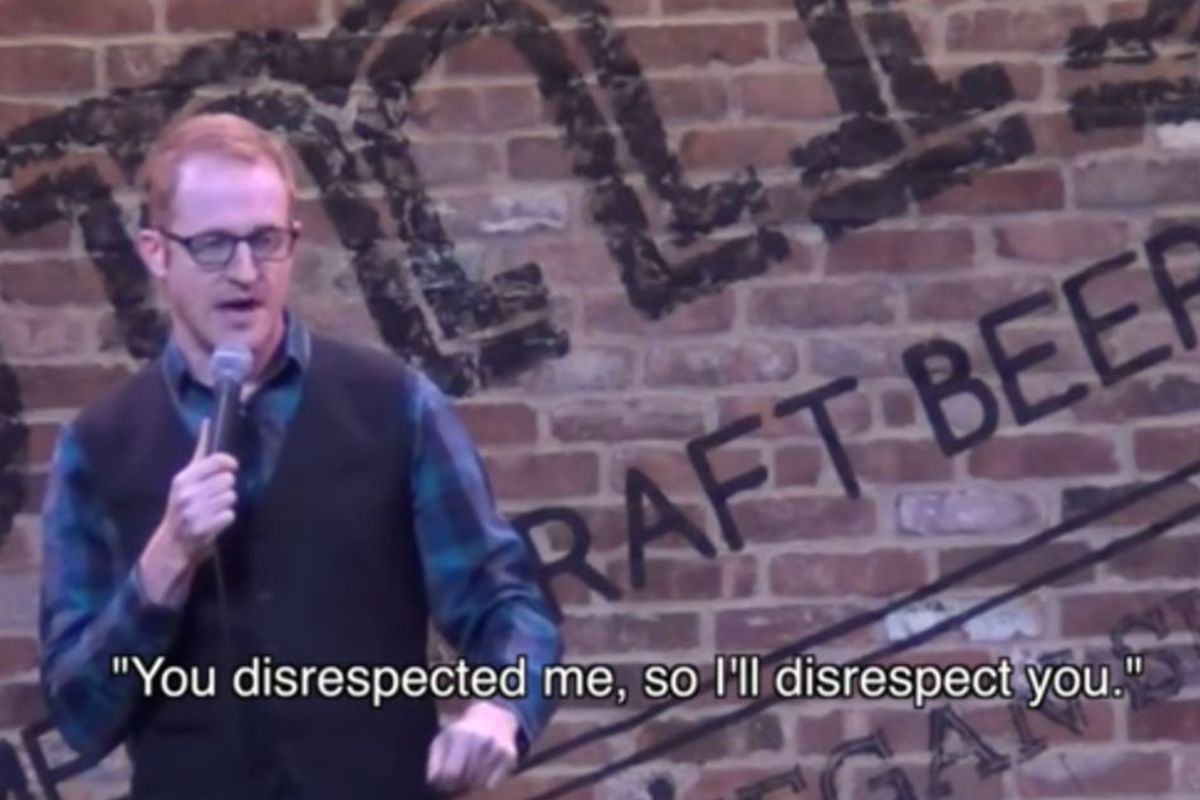 via Steve Hostetter
This article originally appeared on 12.12.16
Some people just haven't gotten the memo: You really don't want to heckle comedian Steve Hofstetter. He's become one of my favorite stand-up acts both because he's just funny but also because of his brilliant ways of shutting down hecklers and other rude patrons who show up for his live act.
In this case, Hofstetter was in the middle of a bit where he quipped, "I don't like people." It was part of a larger joke recalling how he'd had a bad interaction with a police officer but that he was "still alive" because he was a white male.
Hofstetter was talking about how most cops like the joke but others get offended. His point was that if you get offended by a joke about cops killing innocent people, you're probably not a good cop. Just as he was finishing up the joke, a person in the front of the audience got up. When Hofstetter politely asked the guy to stop talking so loudly, the man said, "I'm going."
---
He then followed up, telling Hofstetter, "You disrespected me, so I'll disrespect you."
The man then went on a tirade, stealing a drink from another customer and getting into an argument with the club's bouncers. He also got into a shouting match with another patron before finally stepping outside.
Hofstetter tried to lighten the mood, joking, "I think he's mad that the Meghan Trainor concert was canceled last night. Maybe he's all about the bass, I don't know."
He then disclosed to the audience that the heckler had actually approached him before the show, asking Hofstetter to roast some of the friends the man had shown up with, which he refused to do.
That's when one of the heckler's companions told the comedian that the heckler was actually himself a cop. And that the man the heckler was shouting down was actually another cop who was embarrassed by his bad behavior.
"I know to drive slowly when I leave," Hofstetter joked.
But just to make it clear that he wasn't out to give all cops a hard time, the comedian noted that he actually thinks most cops are good people; he just wants them to speak up more when a bad cop does something wrong, comparing it to how comedians call out each other all the time when one of them crosses the line. And that's something we should all be able to get behind without the need for a hilarious punchline.
Watch the video all about it below: