Infographics
On Words
A look at the most frequently used words in two books, one by Ann Coulter and one by Al Franken.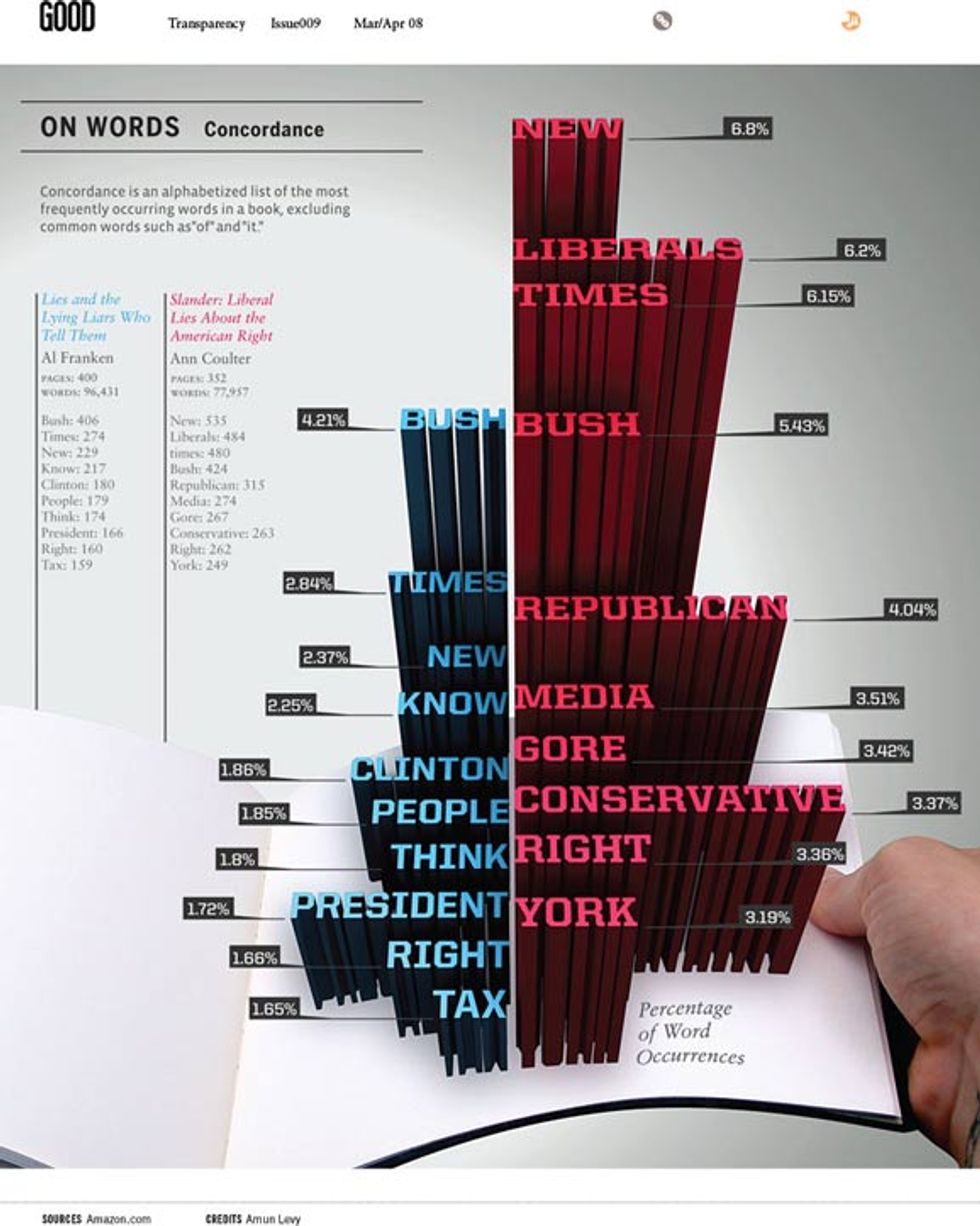 ---
Concordance is an alphabetized list of the most frequently occurring words in a book, excluding common words such as "of" and "it."Here we look at concordance in Al Franken's
Lies and the Lying Liars Who Tell Them
and Ann Coulter's
Slander: Liberal Lies About the American Right
.
View
Transparency: On Words