Infographics
The GOOD 100: Public Ad Campaign
Ad Hominem: Jordan Seiler of Public Ad Campaign is cleaning up the streets. Advertisements are ubiquitous in American cities....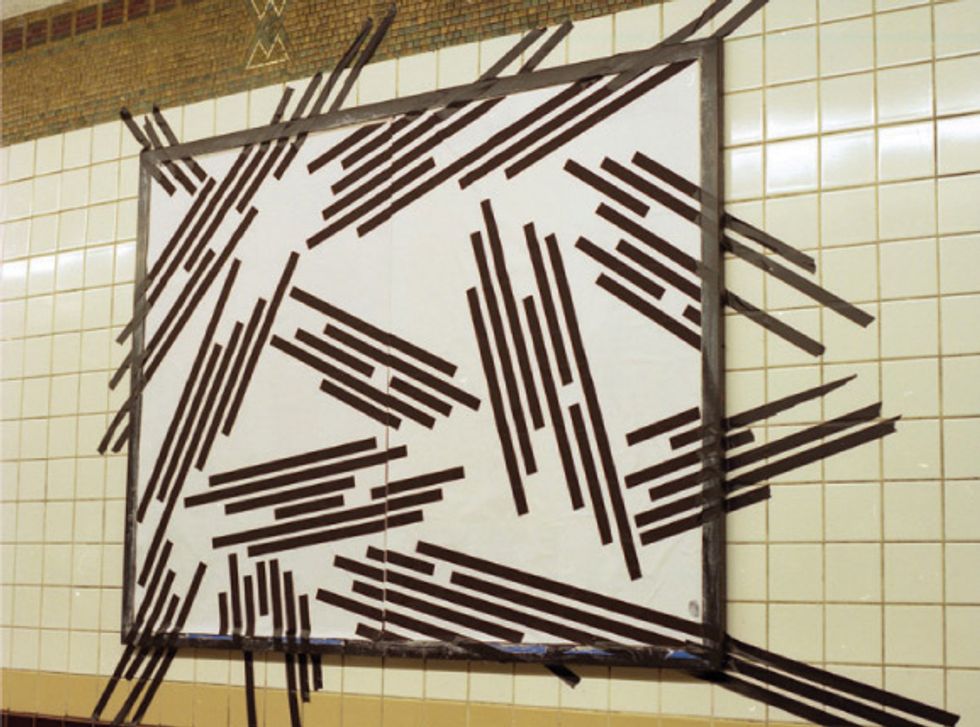 Ad Hominem: Jordan Seiler of Public Ad Campaign is cleaning up the streets.
Advertisements are
ubiquitous in American cities. They seem to grow out of the sidewalks and descend from the sky. Most of us take for granted the thousands of ads we see each day, as though they were intrinsic elements of our neighborhoods. But some people take them out of the picture.Jordan Seiler began covering public advertisements with simple patterns or blank, soothing images in 2000 out of a belief that ads impair our ability to communicate with each other. As Seiler sees it, ads in public spaces turn public interactions into transactions, which is a problem in areas that are supposed to be free and open. The website for his aesthetic civil-disobedience project, dubbed the Public Ad Campaign, boldly and unapologetically lists all of his "unauthorized public installs" by date and address, and Seiler sees the illicit action as vital to maintaining city health."I've come to realize that by doing that, by actually putting up visual imagery or ideas in the public environment, that I'm gaining this relationship to the city that was much more personal than I had before," says Seiler. He takes full responsibility for the illegality of his work, which he describes as connected to, but also a departure from, traditional graffiti or street art-his aim is not to comment on the content of the ads, but to remove them entirely. "The intent is really to quiet those spaces. It's not about communicating any idea specifically other than the idea of interacting."
NOW WHAT?
Participate in the New York Street Advertising Takeover this October. Visit publicadcampaign.com for details.

---