Culture
Police shot him and accused him of rape. After 19 years in jail, he's been exonerated.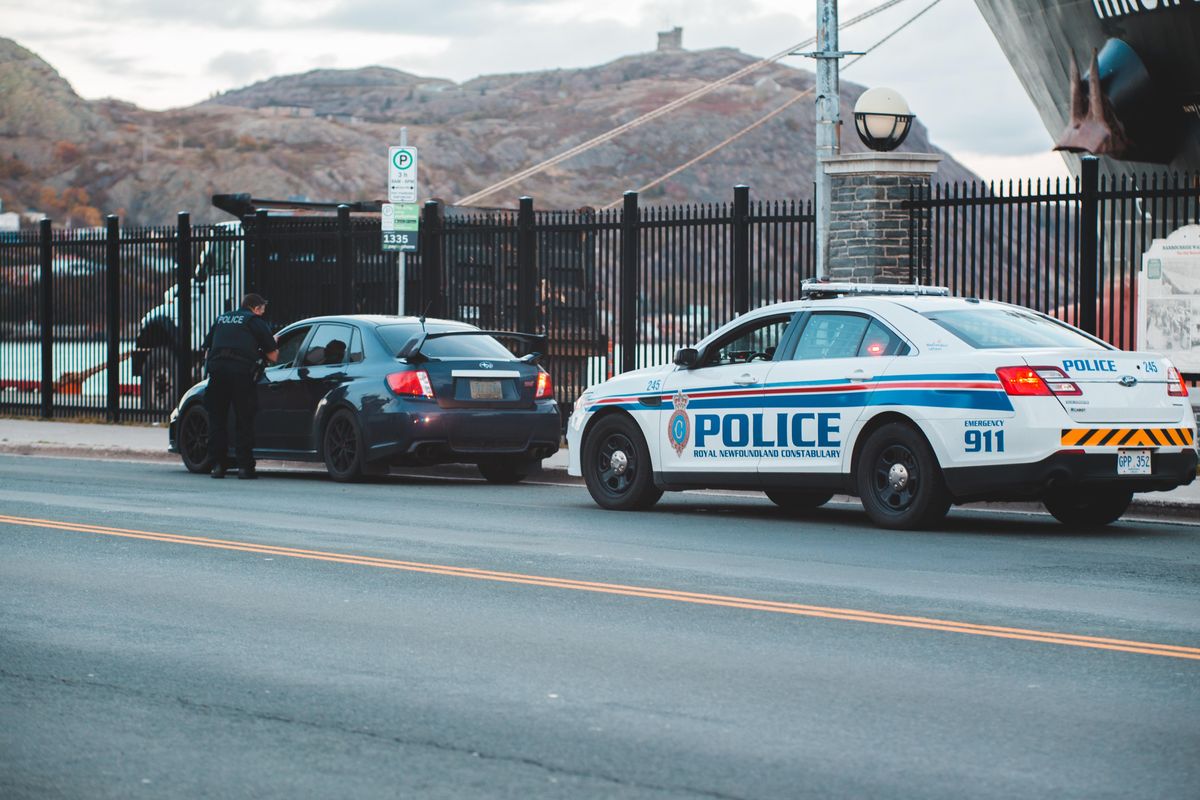 Imagine losing 19 years of your life to imprisonment when you not only didn't commit the crime of which you are accused, but actively tried to help the victim of it.
Early in the morning on November 27, 2001, Termaine Joseph Hicks heard a woman's screaming from an alley behind a hospital in Philadelphia. According to the Philadelphia Inquirer, he entered the alley and found a woman who had been pistol-whipped and raped. He reached into his pocket to call 911, and the next thing he knew he'd been shot three times by the police.
One bullet punctured Hicks' lung and he was sent into emergency surgery. The police said he was the rapist, and the victim couldn't identify her assailant. All she remembered was that the rapist stopped when she saw bright lights flash, which she assumed were police car lights.
The police also claimed that Hicks had tried to pull out a gun. The officer who shot him said he shot at his chest or stomach as he lunged at them.
Hicks, who worked as an assistant manager at a South Philadelphia Popeye's and was raising a 5-year-old son, was arraigned while handcuffed to a hospital bed. The sentence for rape was 12 1/2 to 25 years in prison.
---
When a judge gave him the maximum 25-year sentence, Hicks said, "An innocent man can't sit in jail for long." At parole hearings, he was penalized for not taking responsibility for the crime—the one he actually didn't commit, but still spent 19 years in prison for.
Hicks fought for years to get the forensic evidence in his case reviewed. Surveillance footage, which wasn't provided to Hicks or his lawyers until after his trial, showed that a delivery truck drove up after a man in a gray hoodie had dragged the woman into the alley. Hicks' lawyers think that van's headlights caused the rapist to flee before Hicks arrived, and then the police, and those are the light the victim remembered. Hicks' coat had no hood.
In 2001, police responded to a rape in Philadelphia. They saw a Black guy and shot him 3 times. He was charged an… https://t.co/aVV4Ls1Wds

— Abraham Gutman 🔥 (@Abraham Gutman 🔥) 1608214324.0
According to the city's chief medical examiner, forensic analysis of bullet holes in Hicks' clothing and medical records supported Hicks' account that he had been shot in the back, not the chest or stomach like the police said. The gun that police claimed to have taken from Hicks's pocket was smeared with blood, while the inside of his pocket was clean. And according to Vanessa Potkin, a lawyer with Innocence Project, the gun was registered to an active Philadelphia police officer, who hadn't even reported it missing.
All of this evidence was available at the time of Hicks' sentencing, but It took until now for all of the pieces to come together to finally exonerate him. Philadelphia Common Pleas Court Judge Tracy Brandeis-Roman offered Hicks a "bittersweet congratulations" after vacating the conviction. She also apologized to the rape victim.
"I am quite cognizant of the pain and the trauma of the victim, and then more pain in realizing that the wrong person was convicted," she said. "I do feel that, one case at a time, this system is being improved."
Now 45 years old, Hicks will rejoin society and try to rebuild a relationship with his son, who is now 24. Hicks has a 2-year-old grandson he's never met. He didn't want the child to see him behind bars.
Hicks has a plan. He wrote and directed 12 plays in prison, and now he wants to produce plays for the wider community, including one about his own life and what he learned from other men in prison.
After nearly two decades of wrongful imprisonment, he is "overjoyed and overwhelmed" to finally be free.
"I feel 100 pounds lighter," he told the Inquirer, before adding, "It's unfortunate and sad that it took how long it took for me to clear my name. I've been saying the same thing since day one...The things that are promised to citizens should be delivered: a fair trial, and a fair look at what's being presented."
Indeed, it's a travesty that a person can be found guilty of a crime and lose decades of their life when there is ample evidence that proves their innocence.
For more information on what the average person can do, check out Innocence Project, whose execution of their mission "to free the staggering number of innocent people who remain incarcerated, and to bring reform to the system responsible for their unjust imprisonment" helps wrongfully convicted people like Termaine Hicks regain their rightful freedom.