Culture
This will almost certainly be Nancy Pelosi's last term as House Speaker. What can we expect?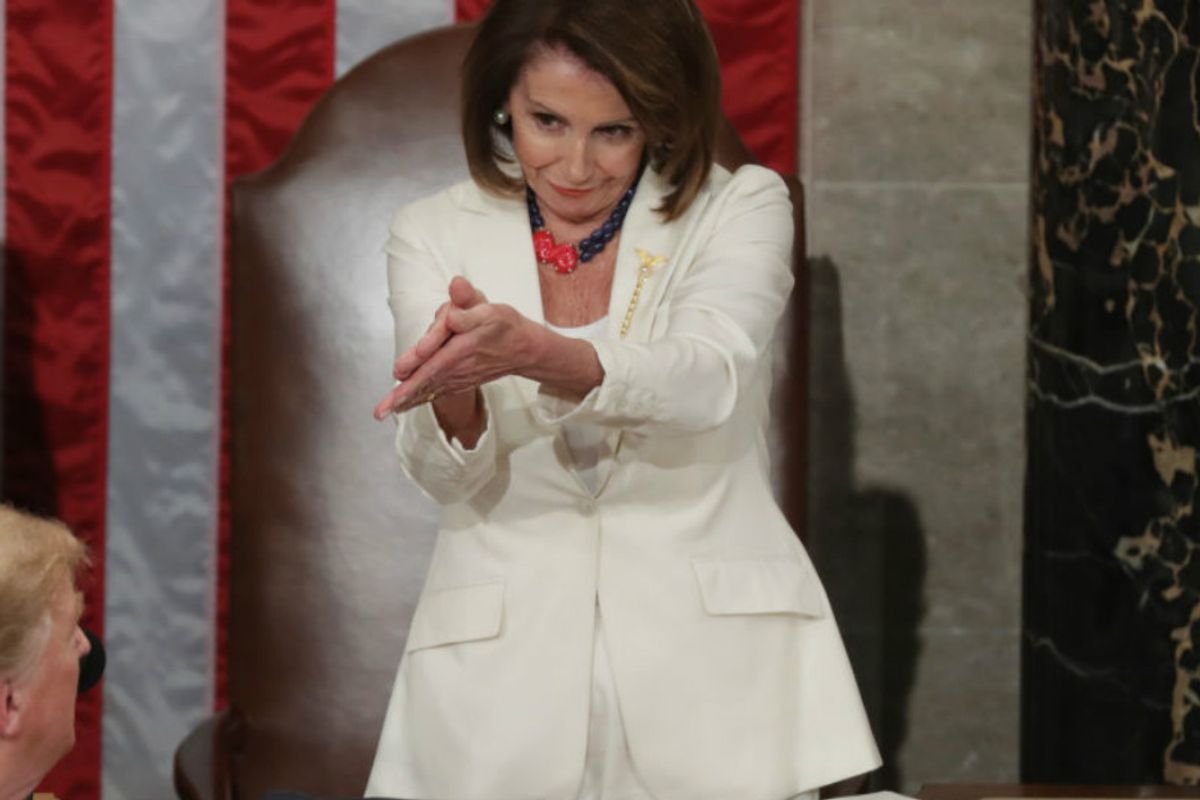 After nearly two decades in power, Speaker Nancy Pelosi has all but officially confirmed that this will be her last term as speaker.
Throughout the past few months Pelosi has made an art form of avoiding reporters queries about stepping down — queries that stem from an agreement she made two years ago to only serve four more years in power.
However on Wednesday, after receiving her caucus' nomination to continue leading the House, Pelosi finally answered the question.
During a press conference following her nomination, Pelosi spoke to reporters and suggested that she would abide by those limits.
"When that conversation took place, there was a move to put limits on the leadership and the chairs of committees. ... What I said then is whether it passes or not, I will abide by those limits that are there," Pelosi told reporters.
---
"I don't want to undermine any leverage I may have, but I made the statement."
Although Pelosi seemingly agreed that this could very well be her last term, her response gave enough space within which to roll back her pledge, should she decide to stay longer.
A powerful force in the Democratic party, Pelosi rose to prominent leadership when she became the first female House speaker in history in 2007.
After a rigorous tenure, and some minor difficulties within the party ranks, many critics dismissed the possibility that she could regain influence and once again be speaker of the house. Yet in 2018, Pelosi once again was chosen to hold the power of speaker, using it to rally Congress in a manner that even her staunchest detractors couldn't ignore.
During the Trump administration Pelosi has been a high-visibility combatant to the outgoing President - often clashing with him over policy, approach and almost everything in between. Pelosi has cut a powerful image during the last 4 years, in many ways representing the outgoing Presidents most disliked traits in an enemy — powerful, democratic and a woman.
As President-Elect Joe Biden prepares to enter the White house on January 20th, Pelosi is navigating the choices that lay before her.
Speaking to reporters on Wednesday, she said "I consider this a gift, and I can't wait to be working with Joe Biden and preparing us into our transition into the future."
Although Pelosi handily won the secret ballot vote on Wednesday, she still requires 218 votes in January to become speaker once again. This is all the more complicated by the fact that Democrats drastically underperformed in the November election, losing eight seats, and could lose as many as 13 when final results are confirmed.
Despite the body blow on Election Day, Pelosi outlined her priorities for a Biden administration when addressing reporters Wednesday, "The theme I think of what we do next has to be about justice. It has to be about justice in our economy. It has to be about justice in our justice system, passing the George Floyd Justice in Policing Act,"
Closing the thought, she added "Justice in our environment, environmental justice. Justice in our health care."