promo-homepage
Central Park is finally getting a statue of women and it's about time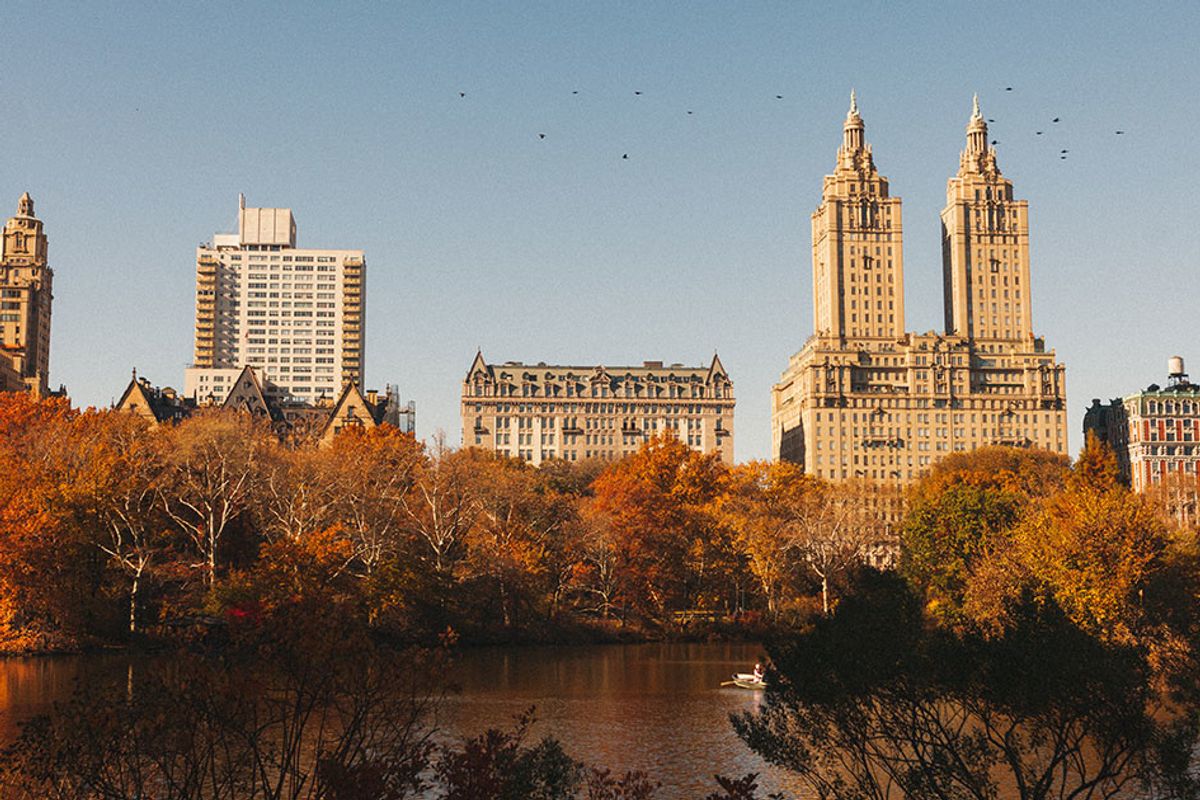 Photo by Josh Couch on Unsplash
Christopher Columbus, Alexander Hamilton, William Shakespeare, and Sir Walter Scott are getting company. Statues of the famous men are scattered across Central Park in New York City, along with 19 others. But they'll finally be joined by a few women.
Susan B. Anthony, Elizabeth Cady Stanton, and Sojourner Truth are the subjects of a new statue that will be on display along The Mall, a walkway that runs through the park from 66th to 72nd street. It will be dedicated in August of next year, which is fittingly the 100-year anniversary of the 19th Amendment that granted women the right to vote.
Susan B. Anthony, Elizabeth Cady Stanton and Sojourner Truth to take their place among New York's all-male lineup o… https://t.co/bVAkjLpuxO

— NBC News (@NBC News) 1571761866.0
Currently, just 3% of statues in New York City are dedicated to women. Out of 150 statues of historical figures across the city, only five statues are of historical women, including Joan of Arc, Golda Meir, Gertrude Stein, Eleanor Roosevelt, and Harriet Tubman.

---
The new statue depicts three women who paved the way for women's rights, and are now shattering the "bronze ceiling." Anthony and Stanton were abolitionists and collaborators in the women's suffragette movement. Notably, Anthony was arrested and fined $100 for voting in 1872. Both women died before women were finally given the right to vote in 1920.
A former slave, Truth was an abolitionist and women's rights activist who is known for her "Ain't I a Woman?" speech at the 1851 Women's Rights Convention. The original design depicted only Anthony and Stanton. Truth was added in response to complaints that there weren't any African American suffragettes represented in the statue.

The work is by artist Meredith Bergmann, and was chosen from 91 competing submissions. "My hope is that all people, but especially young people, will be inspired by this image of women of different races, different religious backgrounds, and different economic status working together to change the world," Bergmann said after the vote.
Earlier this year, New York's first lady, Chirlane McCray, criticized the city for its "glaring" gender imbalance. There have been many efforts to fix this imbalance that go beyond the parameters of Central Park. She Built NYC, a public arts campaign, announced that they will place statues of Billie Holiday, Helen Rodríguez Trías, Rep. Shirley Chisholm, Elizabeth Jennings Graham, Marsha P. Johnson, and Katherine Walker in the boroughs they used to live. Once they're installed, all five boroughs will have at least one public statue of a woman.
"We pledge to do better by the leaders, achievers and artists who've not gotten their due in the histories written by men," McCray said of the statues. "We cannot tell the story of New York City without recognizing the invaluable contributions of the women who helped build and shape it."

The statues are a way to remember that women had a role in shaping history and their contributions are significant. But more importantly, they're a symbol to future generations of women that they, too, can change the course of the world.