Politics
Surprise! Tomi Laren's 'super patriotic' athleisure line is made in China
Could she be a bigger hypocrite?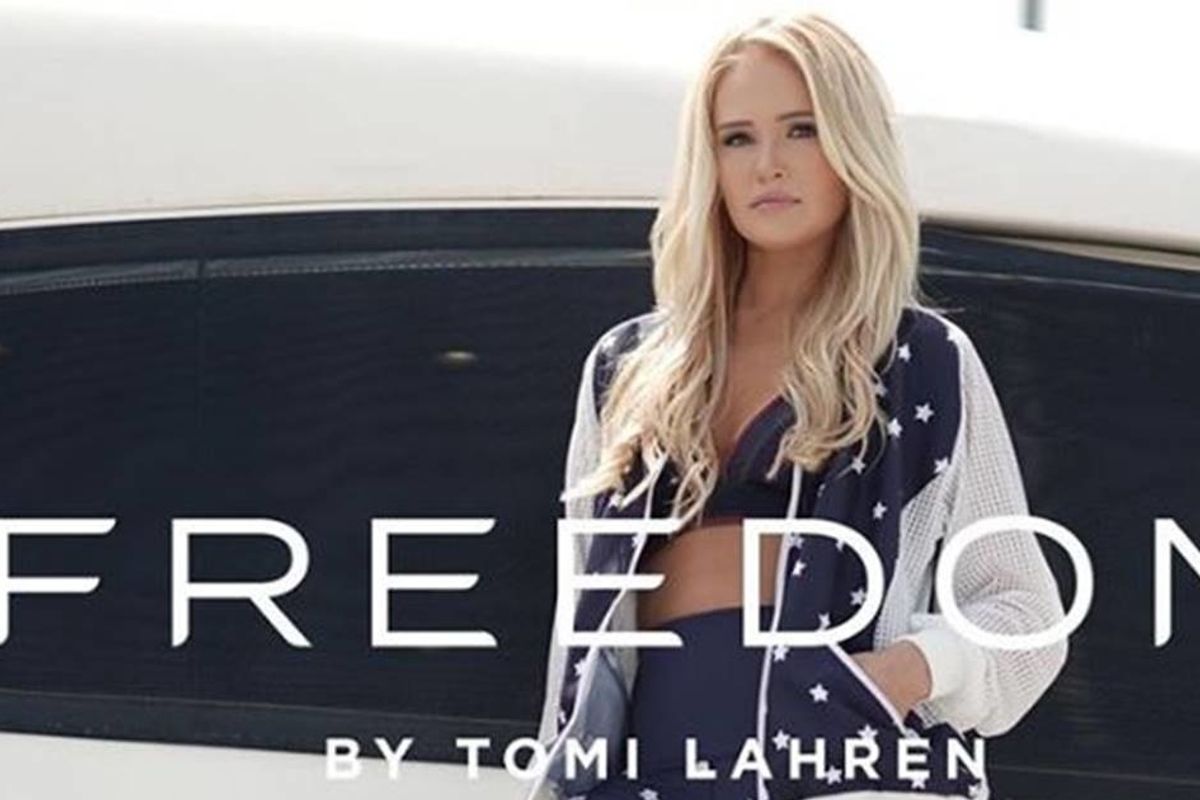 Last week, "Fox Nation" host and conservative commentator Tomi Lahren launched her new athleisure line, "Freedom." The line features star-spangled yoga pants that allow you to conceal and carry a handgun.
You know, just in case you live in such all-encompassing fear that you can't wander into your local pilates studio without packing heat.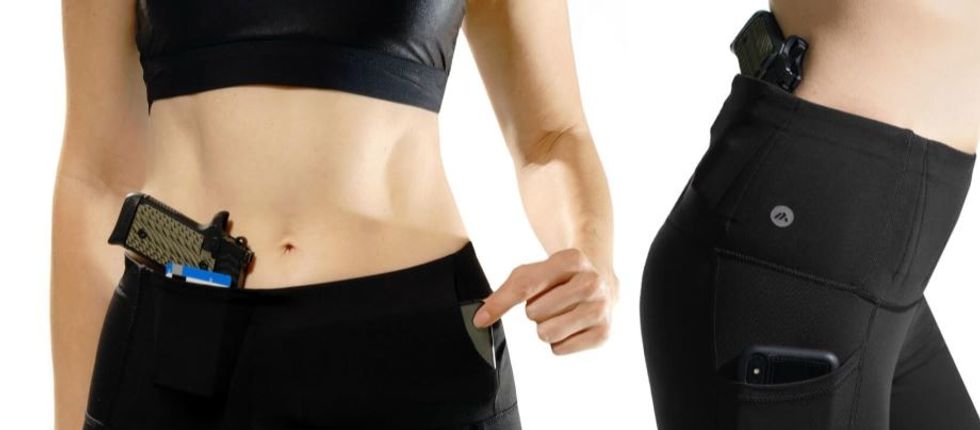 via Alexo Athletica
Lahren launched her line with a defiant post on Instagram.

"Some have told me I'm too 'controversial' to have an athleisure line, that conservatives should just stick to politics and Trump cheerleading," the Fox personality wrote. "My response? Watch me. Introducing Freedom by Tomi Lahren by @alexoathletica full line available now."
---
One would think that such an aggressively-patriotic clothing line created by a MAGA-hat wearing conservative would be made in the good ol' US of A, right?

Nope. It appears as though Lahren's "America First" political views only go so far as her pocket book. Her clothing line is made by our opponents in the economy-killing trade war: China.
Freelance writer Robyn Pennacchia made this discovery after coming across screen shots of a potential buyer and someone selling an Alexo Athletica piece. When the vendor was asked about its materials, she responded: "It's 95 percent polyester and 5 percent spandex. Made in China though."
"I am shocked, shocked to find out that Tomi Lahren's Athleisure line for women who don't hate America is... Made In China," Pennachhia wrote.

via Robyn Pennacchia
Lahren has responded to the controversy by claiming she's being unfairly attacked. She made no mention of where her clothing line is manufactured.
Just a few weeks ago, Lahren was on Fox News praising President Trump for upping the standards required for government projects to carry the "Made in America" logo.

"He talks the talk and walks the walk. In America, it's Americans first. We should come first in our own dang country and under this president, we do," Lahren said.
Obviously she doesn't know that a slew of Trump's products are made in China.
This isn't the first time Lahren has been called out for being a hypocrite. Two years ago, during a conversation with Chelsea Handler, Lahren went on a 10-minute rant against the Affordable Care Act, aka "Obamacare," so Handler asked how she gets coverage.
"OK, so do you have a health care plan or no?" Handler asked. "Well, luckily I'm 24, so I am still on my parents'," Lahren replied.
The only reason Lahren was still able to be on her parents' is due to a provision in the Affordable Care Act.
After hearing Lahren's hypocrisy, the crowd then erupted into laughter and groans. "Stop, stop. She's being honest," Handler said in Lahren's defense. When asked which aspects of Obamacare she does like, Lahren replied, "Staying on your parents' health insurance."