Politics
World's greatest Trump impersonator is making hilarious 'endorsements' for real candidates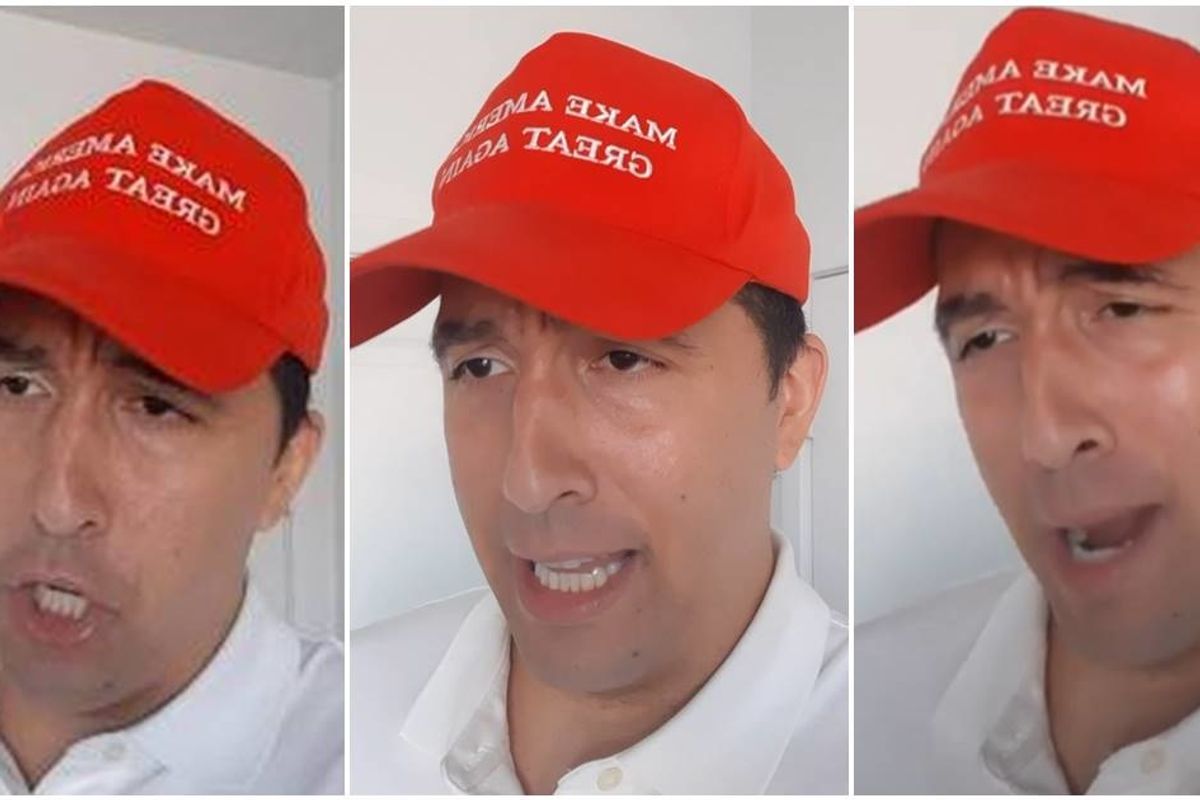 via The Lincoln Project
The Lincoln Project has enlisted comedian J-L Cauvin to create mock endorsements for Republican senators in hotly-contested races.

The Lincoln Project is a group of prominent conservatives who oppose President Trump's reelection, including George Conway, Jennifer Horn, Rick Wilson, and Steve Schmidt.
J-L Cauvin has rocketed to popularity over the past few months for his uncanny Trump impersonation. Cauvin is great at doing Trump's voice but he's perfected the slippery way the president interjects contradictory asides into all of his statements.
---
In the video below, Cauvin's Trump endorses Maine's Susan Collins' reelection bid. Collins is notorious for talking about being independent from the president, but then always taking his side on prominent votes.
Collins says she won't be attending the 2020 Republican Convention and will not endorse Trump's reelection. "As I said, I have a difficult race," Collins told CNN. "And I am concentrating my efforts on that race."
Collins is currently running behind her Democratic opponent, with House Speaker Sara Gideon holding a 5-percentage point advantage over her among likely voters.
Cauvin pitches Collins and Trump's relationship as a romantic comedy. It's a "will they, won't they? Sorta thing. it's a beautiful thing," he says in the video.
Susan Collinswww.youtube.com