Culture
Taiwanese Model Speaks Out About The Meme That Ruined Her Life
"Even my relatives and fiance's family have asked me about it."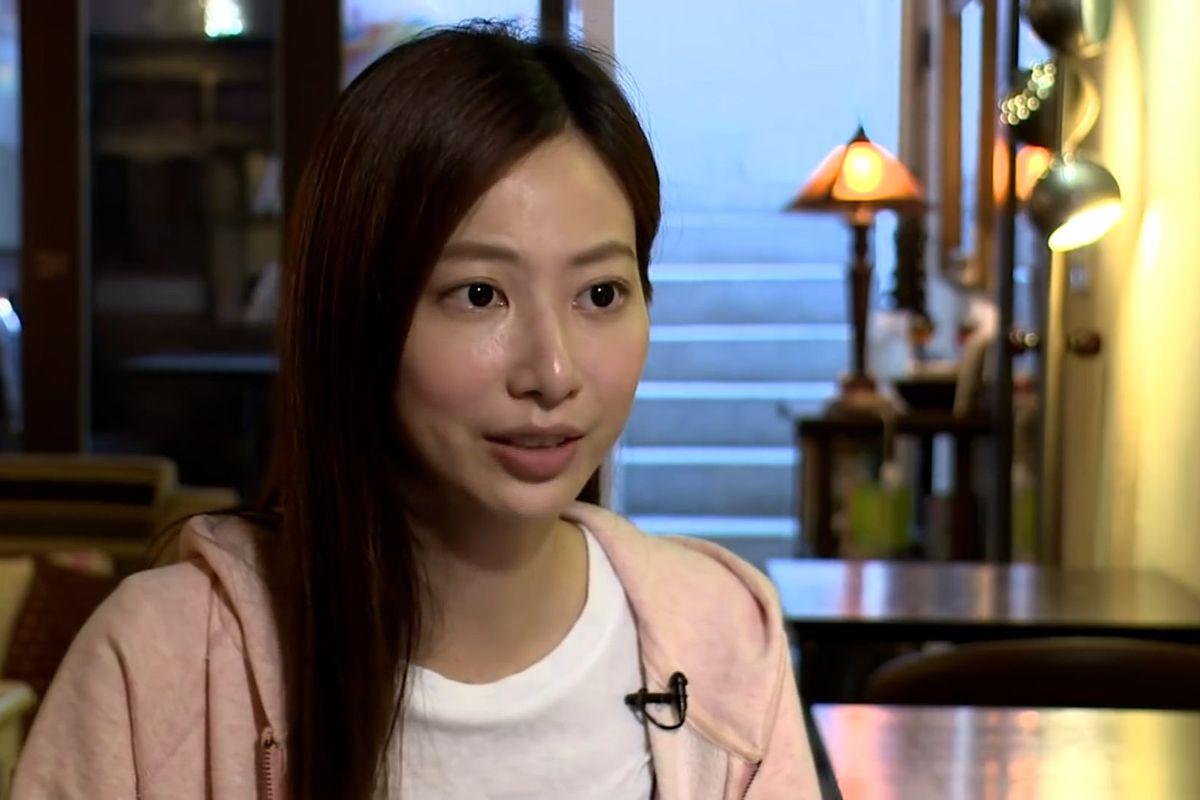 Image from BBC YouTube video.
Two years into her career, Taiwanese model Heidi Yeh was landing some big, high-paying gigs. Then she took a small job she had no idea would nearly ruin her life.

The ad was a funny, limited-run print ad for a South Korean plastic surgery company. The ad featured an attractive couple and their kids, and the three children had suspiciously different-looking eyelids from those of their parents. For the shoot, the children's eyes were photo-edited and the copy read, "The only thing you'll have to worry about is how to explain it to the kids."
It's common in Asian countries for affluent people and models to have double eyelid surgery, which creates a defined crease above the eye, giving them a Western look. Yeh, however, had never even gone under the knife.
---
Unbeknownst to Yeh, the photo soon became widely circulated on the internet. "Later, people made up a story about the woman in the photo and spread it on the internet," Yeh said. "They said her husband figured out she had lied to him about not having plastic had surgery done … [the kids] didn't look anything like her. Then he sued her and won."
The meme was so popular that even her family questioned her about it. "When a friend told me about this, I thought it was just rumors. Then I realized the whole world was spreading the story and in different languages," she said. "People actually believed it and thought this had happened to me. Even my relatives and fiance's family have asked me about it."
Yeh went to the BBC to share her story because of the terrible impact the meme has had on her life and career. "I decided to speak out because I wanted to give myself some courage to deal with this problem," she said. "People refuse to believe that I have never had plastic surgery. After this, I only got small roles in advertisements. Because of this, I haven't been able to sleep well and have broken down many times crying."

In order to recoup her losses, Yeh is suing the ad agency, J. Walter Thompson, and a cosmetic clinic that used the photo in an online ad campaign that may have led to its being spread across the globe. According to Yeh's contract, it was supposed to be used in only one print campaign.
This article originally appeared on 07.20.17