Elon Musk's Latest Twitter Beef Probably Won't End World Hunger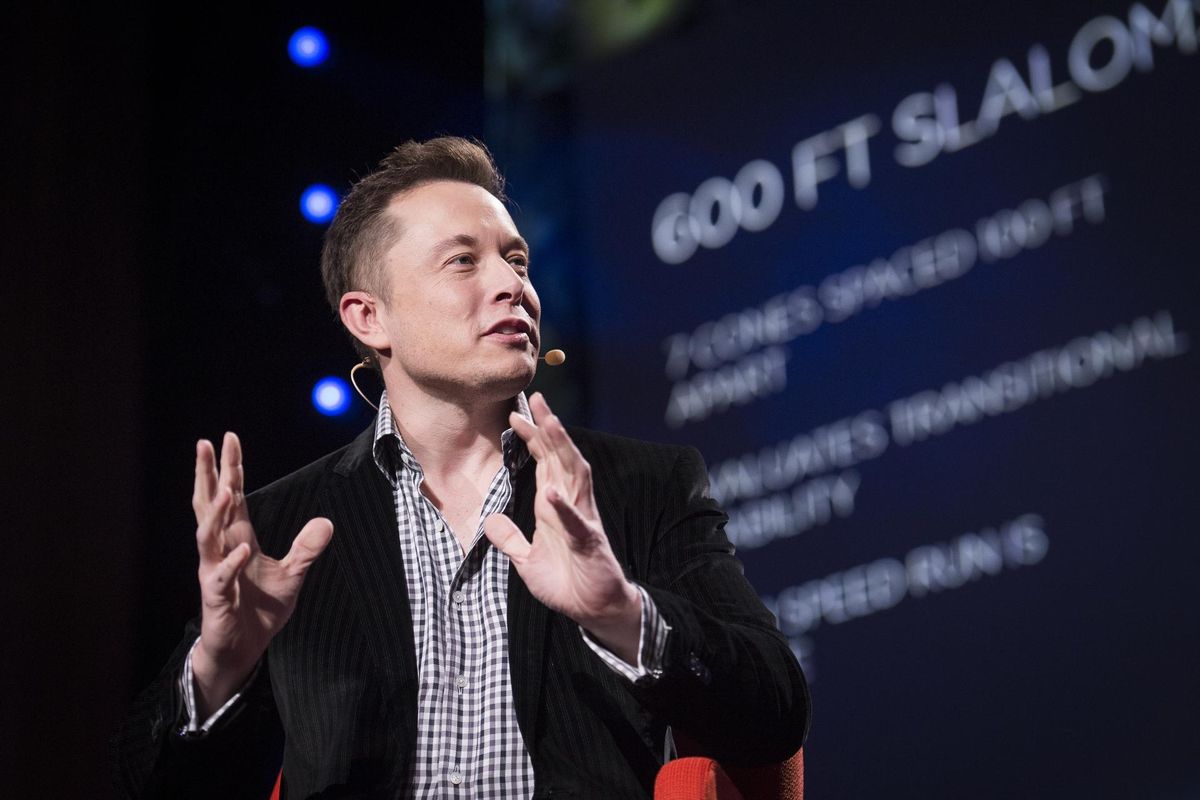 Whether it's his net worth or his latest internet beef, it can be hard keeping up with internet troll slash richest person on the planet Elon Musk. Last week around the same time Musk made headlines for his record net worth (currently $306.5 Billion and counting), he also entered into a new twitter feud, this time with David Beasley, the Executive Director of the UN World Food Programme (or WFP).

It all started on Tuesday October 26th when Beasley appeared on the CNN show Connect The World with Becky Anderson to discuss world hunger and how it's worsened in the age of the pandemic. Citing a perfect storm of "conflict, climate change, and COVID," Beasley explained that the number of people with food insecurity doubled in the past year from 135 million to 270 million. Of that 270 million, 42 million people were considered especially critical and at risk of famine-like conditions unless provided with relief.
Desperate for extra-governmental funds Beasley made a direct plea to the ultra-rich, particularly Elon Musk and Jeff Bezos, asking for a one-time donation of $6.6 Billion. In making his case he highlighted that government funds have been exhausted as a result of the pandemic, while billionaires have vastly increased their fortunes in that same time. "Bezos' net worth increase last year during Covid was 64 Billion," Beasley stated, "I'm just asking for 10 percent of [the] increase… Musk had a 6 Billion dollar increase in one day." The entirety of the proposed $6.6 Billion donation would exclusively go towards feeding the 42 million people on the brink of famine for one year.
Days later on October 31st Musk responded to a tweet about CNN's segment stating; "If WFP can describe on this Twitter thread exactly how $6B will solve world hunger, I will sell Tesla stock right now and do it." Later adding: "But it must be open source accounting, so the public sees precisely how the money is spent." Unsurprisingly, the tweets immediately went viral.
.@elonmusk! Headline not accurate. $6B will not solve world hunger, but it WILL prevent geopolitical instability, mass migration and save 42 million people on the brink of starvation. An unprecedented crisis and a perfect storm due to Covid/conflict/climate crises.

— David Beasley (@David Beasley) 1635706342
Beasley responded to Musk later that day, correcting an inaccuracy in CNN's headline: the $6 Billion donation wouldn't "solve world hunger" outright, as the headline erroneously stated, the donation would save the 42 million people approaching famine, preventing "mass migration" and "geopolitical instability." (CNN would later correct their headline to reflect Beasley's actual statements).
In later tweets on the same thread Beasley elaborated on his proposal and offered to meet with Musk. Citing WFP's average meal cost of $0.43, Beasley offered the following basic equation to explain how he arrived at his price tag. "$.43 x 42,000,000 x 365 days = $6.6 billion." He also made the case for WFP as the right organization to tackle the issue. "We fed 115M+ people w/ nearly 20B rations. You know how to make cars; we know how to feed people. Decades of proven experience. Systems/ops in place..." Beasley tweeted. And later, "We operate in 80+ countries with operational plans in each. Scaling up to add more people is not difficult for us - just as it would not be difficult for you to make more cars. It's logistics and supply chain. There is a reason why we are Nobel laureates."
The WFP certainly has the history to back Beasley up. In 2020 the $8.4 billion they received in funding helped 115.5 million people in 80 countries, distributed $2.4 billion worth of food, and put $2.1 billion directly in the hands of hungry families to buy food from local markets. That same year WFP again received the highest scores for transparency from the International Aid Transparency Initiative (IATA), a group that publishes open-source accounting from more than 1,300 organizations. Beasley also promised, per Musk's wishes, to provide full transparency as to the appropriation and spending of the funds.
It is, however, unclear if Musk was serious about his initial offer. Since his encounter with Beasley, Musk's tweets on the subject have been dismissive, implying that the WFP and other relief organizations are ineffective in allocating their funds. Beasley is still, however, taking the issue very seriously. In addition to the supplemental information he's publicly provided, he also promised a more detailed plan in the near future. One hopes that there's still a chance Musk is swayed by WFP's forthcoming plan (a long-shot, no doubt), or, that Musk has already drawn so much attention to the issue that Beasley and WFP are able to fund raise from a different source. Because, as Beasley stated in his CNN appearance, somebody dies from hunger ever four seconds.
Click here to watch the CNN segment that initiated Musk's response.