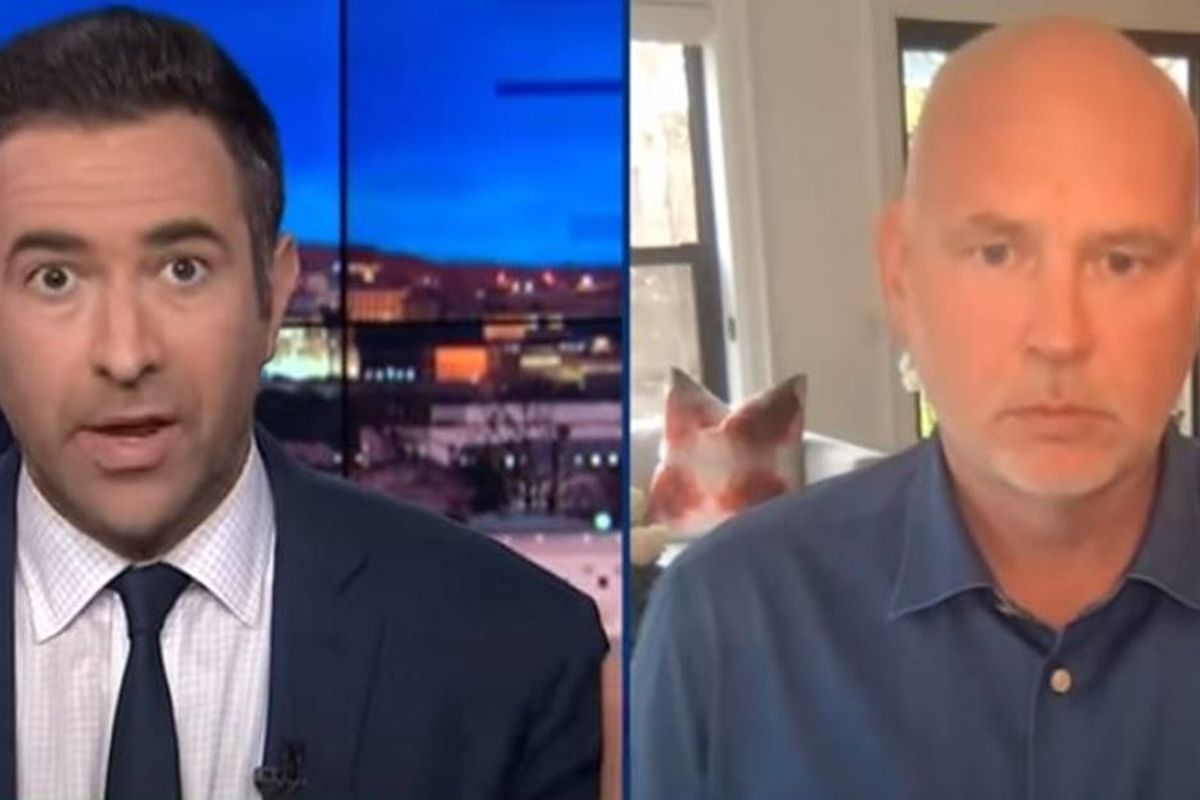 via MSNBC / YouTube
In recently-released leaked audio from a conference call to 3,000 ex-administration staffers, Barack Obama said President Trump's response to the coronavirus pandemic has been "an absolutely chaotic disaster."

"It would have been bad even with the best of governments," Obama said. "It has been an absolute chaotic disaster when that mindset — of 'what's in it for me' and 'to heck with everybody else' — when that mindset is operationalized in our government."
A recent poll says nearly half of Americans agree with Obama.
---
A Yahoo News/YouGov poll taken earlier this month found that 47% of Americans think that Barack Obama would have done a better job with the COVID-19 pandemic than Trump. Twenty-four percent said the crisis would be the same and 29% said it would be worse.
Trump responded to the leaked audio with a childish tweet.
We are getting great marks for the handling of the CoronaVirus pandemic, especially the very early BAN of people fr… https://t.co/Geies6pYke

— Donald J. Trump (@Donald J. Trump) 1589111332.0
In an interview with MSNBC's Ari Melber, former Republican Political Strategist Steve Schmidt laid into Trump for his handling of the pandemic and said the response would have been much better under Obama.

In the past, Schmidt worked on campaigns for George W. Bush, Arnold Schwarzenegger, and John McCain. He's currently working for The Lincoln Project, an anti-Trump super PAC run by Republican operatives.
'If Obama Was POTUS, This Would Not Have Happened': GOP Veteran Unloads On Trump Virus Responsewww.youtube.com
"Well, I think he was generous if anything in his comments," Schmidt said about the leaked Obama audio. "Look, the disaster of the response is hard to articulate. It's an epic disaster that Donald Trump has brought to this country. It's once of the great crises in the history of the country."

"If Barack Obama was the president of the United States, this would not have happened," the political analyst told MSNBC's Ari Melber.
"We would have had competent professional people," he continued. "We would have done what we needed to do early."
"What would have happened is what happened during the Ebola crisis," said Schmidt.
"We would have had someone like Ron Klain in charge of it, not the confederacy of dunces that we see running around the West Wing," he added.
Schmidt pulled no punches in his criticism of President Trump.
"We see the blame China campaign starting, but it is the ineptitude and incompetence of Donald Trump. Period. Full stop," he said, "that is responsible for the catastrophe in this country and no amount of gas-lighting, delusion, fantasy happy talk changes that reality."
"He has failed his duty in a way that no president in the history of the American public has. Period," Schmidt said emphatically.
The biggest issue in the 2020 election is the future of country after the pandemic. Recent numbers from the Five Thirty-Eight show that a majority of Americans (52%) disapprove of Trump's handling of the issue and 42% approve.
President Trump is going to have to start showing the type of leadership Americans want and give up his "to heck with everybody else" attitude or the country is going to say "to heck" with him at the polls in November.