Politics
Joe Biden's 'Timeline' video plots Trump's deadly and disastrous attempts to deny the threat of COVID-19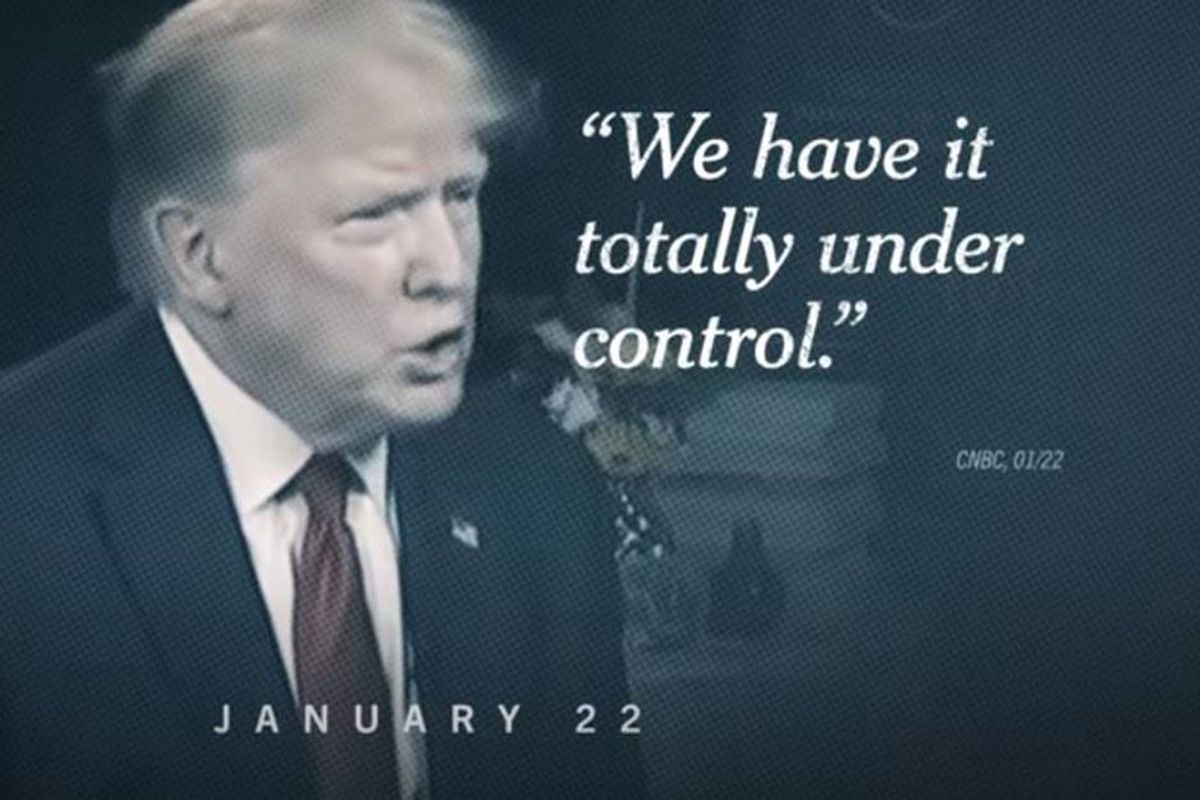 via Joe Biden / YouTube
The Joe Biden campaign released a damning new video that presents a vivid timeline of how the Trump Administration failed to act to prevent the deaths of tens of thousands of people and the loss of 33 million jobs due to COVID-19.
The video begins with the Trump Administration's efforts to deny the threat of COVID-19 to prevent the stock market from crashing. Then, as global cases double, the Administration's spokespeople falsely claim that virus is "contained."
---
Throughout the timeline Trump downplays the threat of the virus saying, that when it gets warmer the disease "miraculously goes away" and that "I think we're going to get through it very well."
Timeline | Joe Biden For Presidentwww.youtube.com
The video asks a very important question: What if Trump listened to health officials form the beginning and took the threat seriously? Would we be looking at 33 million unemployed and nearly 80,000 dead?