Culture
U.S. Marshals debunk conspiracy theories after announcing rescue of 39 missing children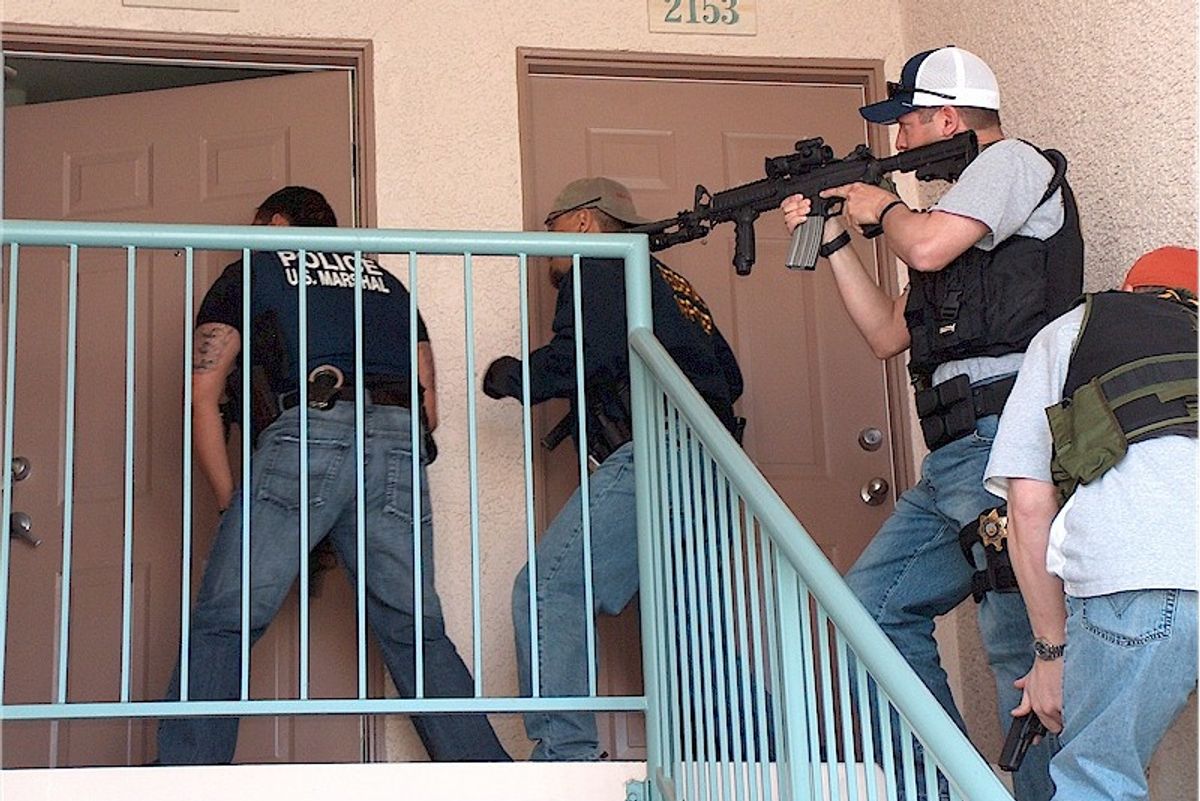 Thanks to the U.S. Marshals, in an effort named "Operation Not Forgotten," 39 children who were reported missing have been found.
The mission took place in Georgia over two-week span in August. According to CBS News, as a result of the operation nine people were arrested with a total of 26 warrants between them. They also face additional charges regarding parental kidnapping, registered sex offender violations, sex trafficking, drugs and possession of weapons. As stated in a press release by the U.S. Marshals, "These missing children were considered to be some of the most at-risk and challenging recovery cases in the area, based on indications of high-risk factors such as victimization of child sex trafficking, child exploitation, sexual abuse, physical abuse, and medical or mental health conditions."
However, a number of conspiracy theorists couldn't help themselves and began claiming "Operation Not Forgotten" was actually connected to the larger, completely baseless accusations floated by fans of the so-called QAnon movement. It was so baseless and potentially harmful that the U.S Marshals had to weigh in and debunk this maliciously ignorant component to an otherwise powerfully uplifting story.
---
The reporting on this operation was absolutely atrocious. https://t.co/A3paTaMTD0

— Michael Hobbes (@Michael Hobbes) 1599484191.0
"We knew they were missing. We were looking for specific children that met that criteria so we didn't stumble on a trailer or anything like that," U.S. Marshals senior inspector Jose Rivera told WMAZ news in an exclusive. "It wasn't a ring in terms of a single trafficker or anything like that. These were kids that were at-risk to be exploited by potential traffickers," Rivera said.
So, with that out of the way, let's get back to the positive aspect of this story.
This impressive effort was a result of multiple agencies working together. Between Georgia state and local agencies, the U.S. Marshals and the National Center for Missing and Exploited Children, 26 children were rescued along with 13 children who were safely located. As reported by Breaking911, this type of collaboration was made possible by the Justice for Victims of Trafficking Act that took into effect in 2015. This broadened the reach of the U.S. Marshals to more efficiently work with other law enforcement to try and ensure the safe return of children who have been reported missing. "The U.S. Marshals Service is fully committed to assisting federal, state, and local agencies with locating and recovering endangered missing children, in addition to their primary fugitive apprehension mission," said Director of the Marshals Service Donald Washington. "The message to missing children and their families is that we will never stop looking for you."
Last year alone, there were 295 missing children found because of the cooperation between the different law enforcement groups. Not only was a missing child saved 75% of the time, but 66% were rescued within the first week.
In a statement, Darby Kirby, chief of the Missing Child Unit said, "When we track down fugitives, it's a good feeling to know that we're putting the bad guy behind bars. But that sense of accomplishment is nothing compared to finding a missing child." He continues to say, "It's hard to put into words what we feel when we rescue a missing child, but I can tell you that this operation has impacted every single one of us out here. We are working to protect them and get them the help they need."

It is inspiring to see the potential humans have when we can all agree on a common goal. It is a stark contrast to the atrocities we have seen from police in the past few months. It is also a reminder of what can be accomplished when both our sense of justice and hearts are pure.