Articles
Extra Credit: Ralph Nader Wants to End Athletic Scholarships
It's all about that college degree: what we're reading at GOOD Education HQ.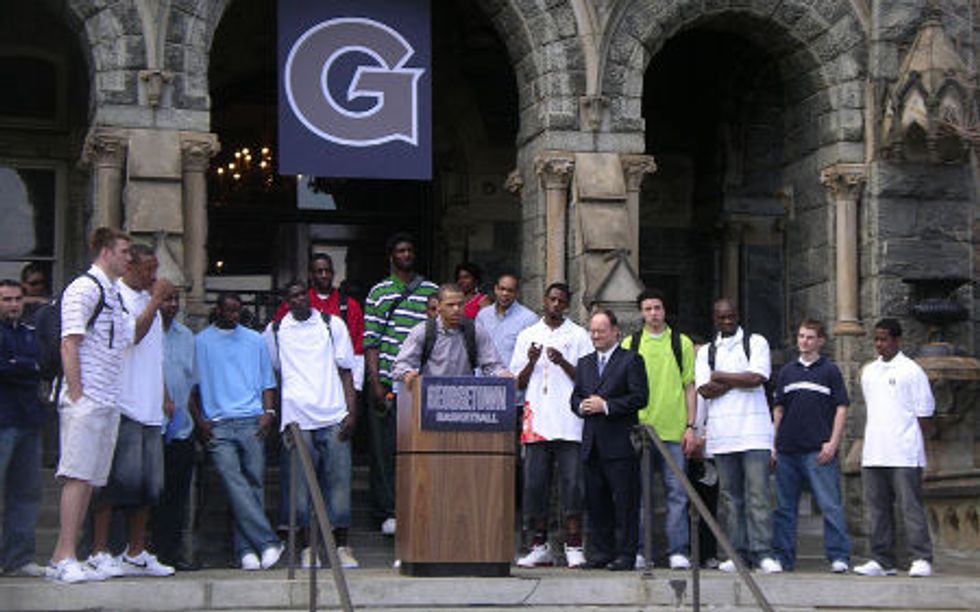 Just in time for the Elite Eight NCAA games, consumer advocate and former presidential candidate Ralph Nader is calling for an
end to college athletic scholarships
.
The head of the College Board, 71-year-old Gaston Caperton has announced he's stepping down in 2012. Caperton's held the job since 1999 and has overseen the number of students who take the SAT or AP exam skyrocket from 3 million to 7 million.
---
The Department of Education continues its push to foster collaboration between community colleges and businesses. This week they hosted the third of four regional community college summits at Ivy Tech Community College in Indianapolis.
Cuts to the federal Pell Grant program are being debated in the Senate.
First Lady Michelle Obama's spring commencement speech schedule is filling up. So far, she's scheduled to speak at Spelman College, the University of Arkansas at Pine Bluff, The George Washington University and Washington, D.C.'s Anacostia Senior High School.
Extra Credit is a daily round-up of what we're reading at GOOD Education HQ.
photo (cc) by Patrickneil via Wikimedia Commons