Science
The women who inspired 'Hidden Figures' will now be honored with Congressional Medals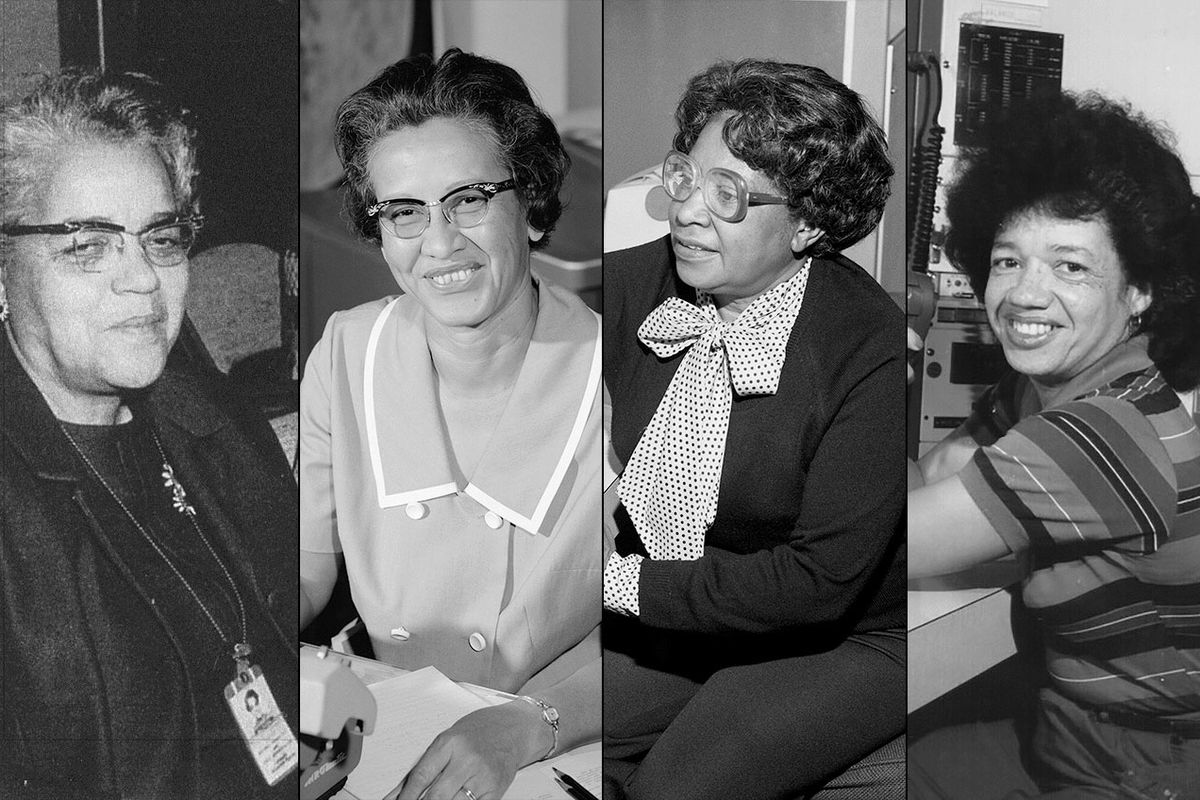 NASA
Four black women, Engineers Christine Darden and Mary Jackson, mathematician Katherine Johnson, and computer programmer Dorothy Vaughan, worked as "human computers" at NASA during the Space Race, making space travel possible through their complex calculations. Jackson, Johnson, and Vaughn all played a vital role in helping John Glenn become the first American to orbit the Earth.
They worked behind the scenes, but now they're getting the credit they deserve as their accomplishments are brought to the forefront. Their amazing stories were detailed in the book "Hidden Figures: The American Dream and the Untold Story of the Black Women Mathematicians Who Helped Win the Space Race" by Margot Lee Shetterly, which was later turned into a movie. (Darden was not featured in the movie, but was in the book). Johnson has a building at NASA named after her, and a street in front of NASA's Washington D.C. headquarters was renamed "Hidden Figures Way."
---
Now, the women are being awarded Congressional Gold Medals, the highest award for a civilian in the U.S. Vaughan and Jackson will be awarded posthumously. A fifth gold medal will honor all of the women who contributed to NASA during the Space Race.
It's amazing to think of what the women were able to achieve all while fighting against segregation, racism, and sexism. Johnson was the first woman recognized as an author of a report from the Flight Research Division. Vaughan became the first African American supervisor at the National Advisory Committee for Aeronautics (NACA), which turned into NASA. Jackson was the first African-American female engineer at NASA, then later became Langley's Federal Women's Program Manager. Darden was the first African-American promoted into the Senior Executive Service at Langley, and wrote over 50 articles on aeronautics design.
NASA's 'Hidden Figures' to be Awarded Congressional Gold Medals https://t.co/uz43oQ22ua https://t.co/Iy5WJmwpV5

— SPACE.com (@SPACE.com) 1573311817.0
Today, the #HiddenFigures Congressional Gold Medal Act was signed into law. Congressional gold medals will go to Ka… https://t.co/J0LszSkQrf

— Women@NASA (@Women@NASA) 1573244401.0
Mary Jackson is one of NASA's Hidden Figures. She was the first black female engineer at NASA. Inducted into the La… https://t.co/l5OZSTXZrc

— Antonio Paris (@Antonio Paris) 1573002304.0
Virginia State, an historically black college, which added new courses for her. Was mentored by W.W.S. Claytor, the… https://t.co/pjYxZApf5Z

— Great Women of Mathematics (@Great Women of Mathematics) 1572978129.0
11's 1969 flight to the moon. Her genius was so integral to the space program that she was trusted with the astrona… https://t.co/S1nzETmGmu

— Great Women of Mathematics (@Great Women of Mathematics) 1572978131.0
her 33 years of service. Made famous by the book and movie "Hidden Figures," she has also been honored by multiple… https://t.co/nEEOBEu87r

— Great Women of Mathematics (@Great Women of Mathematics) 1572978132.0
The bi-partisan bill was introduced by Senators Chris Coons, Lisa Murkowski, and Kamala Harris, and signed into law by President Trump. "The bill commends these women for their contributions to NASA's success and highlights their broader impact on society; paving the way for women, especially women of color, in science, technology, engineering, and mathematics," said a release.

"The groundbreaking accomplishments of these four women, and all of the women who contributed to the success of NASA, helped us win the space race but remained in the dark far too long," said Kamala Harris in a release. "These pioneers remain a beacon for Black women across the country, both young and old."
NASA still has some ways to go when it comes to diversity. 72% of NASA employees are Caucasian, 12% are black, 8% are Asian American or Pacific Islander, and 7% are Latinx. One-third of NASA staff is female, and the recent all-female spacewalk had to be postponed because NASA didn't have two spacesuits that could fit women. However, the journey for those to come will be easier because of these amazing women that came before them.