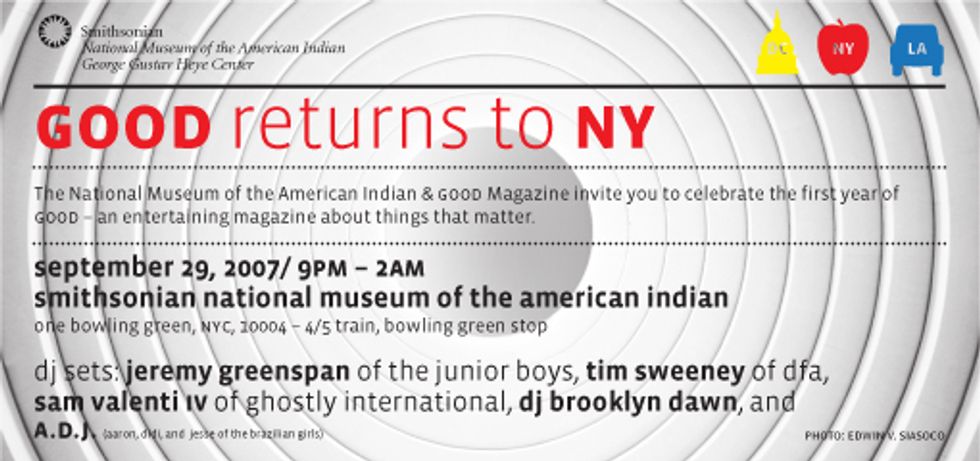 ---
Hey New York, we're infiltrating your wonderful little island this weekend. Why? It's the NYC Choose GOOD Anniversary. That's right, we've been a magazine for one whole year. To celebrate, we're going to blow the roof off the Smithsonian National Museum of the American Indian. Figuratively. Maybe literally. Please join us.
You can RSVP here
.THE FACTS:DJ Sets by:Jeremy Greenspan of Junior BoysA.D.J (Aaron, Didi & Jesse of the Brazilian Girls)Tim Sweeney of Beats In Space/DFASam Valenti IV of Ghostly InternationalDJ Brooklyn DawnTHIS EVENT IS RSVP ONLYThis event is 21+ and for subscribers only, so please subscribe before you RSVP![img]http://awesome.good.is/events/ny1/ev_NYrsvp_sponsors.jpg[/img]
I'm Making A Difference
Hope to see you there!