Infographics
Sponsored Infographic: How UPS Keeps Its Cool with Healthcare Shipments
Learn how temperature-sensitive, live-saving medicines are delivered on-time and intact.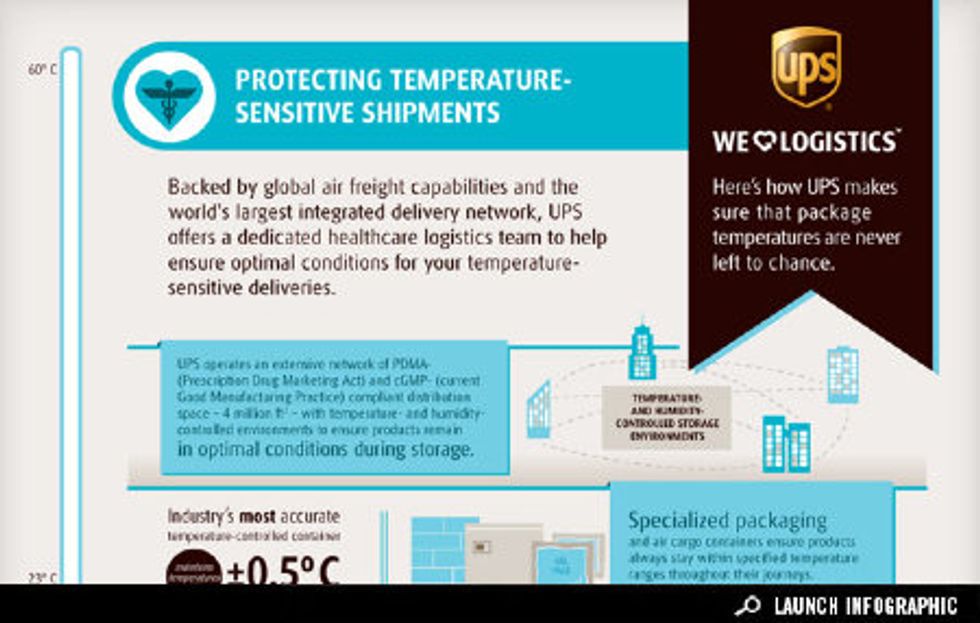 Open Infographic
When it comes to shipping life-saving medicine, healthcare devices, and other temperature-sensitive shipments, packages have to be delivered on-time and in pristine condition. Just a five degree temperature fluctuation and important medication could be damaged, so quality control is key.
---
Backed by global air freight capabilities, find out how UPS offers a dedicated healthcare logistics team to help ensure optimal conditions temperature-sensitive deliveries.