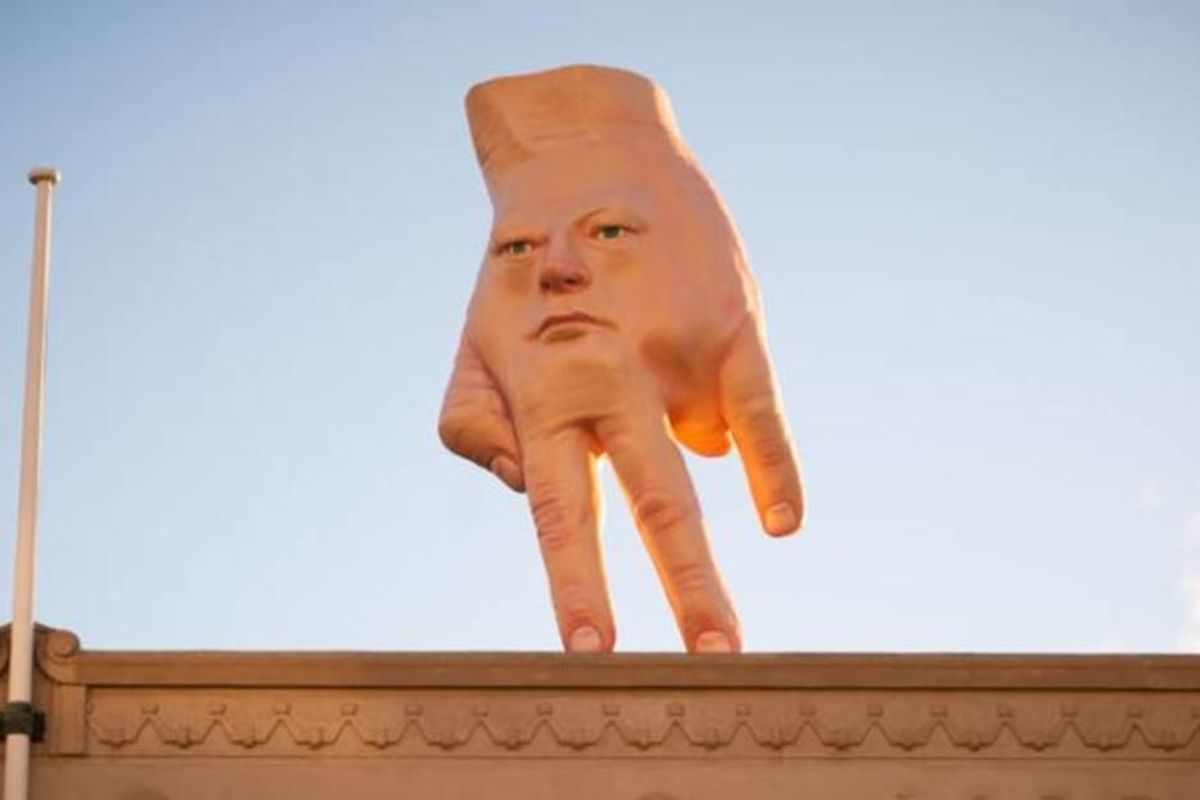 There's a giant hand-face sculpture looming over the city of Christchurch, New Zealand and it's provoking some passionate responses from local residents.
According to art critic Warren Feeney, people have been calling it "puzzling," "provoking," "funny," "lewd," "terrible," and "awesome." However, regardless of how they feel, it's going to be up there for another three years.
The 16-foot sculpture of a hand standing on its fingers with a face smack-dab in the center is an abstract self-portrait by Christchurch native son Ronnie van Hout. According to CityGallery Wellington, where the piece currently resides on its roof, van Hout's work explores the "freak, the outsider," and "the reject."
---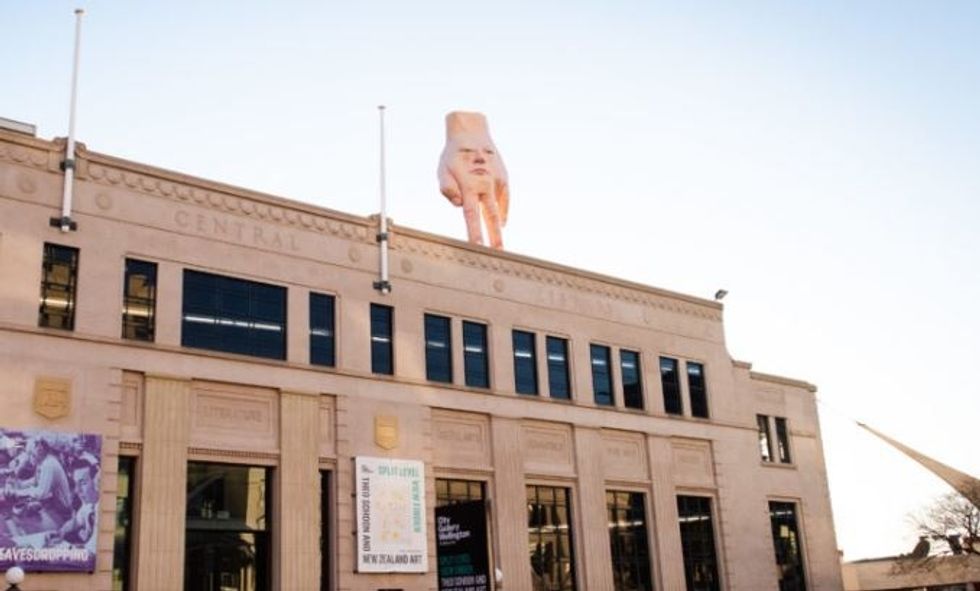 Via CityGallery Wellington
Gallery chief curator Robert Leonard says Quasi is "about being a freak, being an outsider, being deformed and being misunderstood".

The sculpture is called Quasi after Quisaimoto, the literary bell-ringer os Notre Dame, as well as the word quasi meaning "seemingly; apparently but not really."
Quasi was created to grace the grace the roof of Christchurch Art Gallery following a 2011 earthquake and has been moved to the City Gallery's roof, presiding over the civic center below.
The statue is currently four months into a planned three-year residence atop the building. So the people of Christchurch either have to learn to love Quasi or block the horrific sculpture from their view because it'll be there for the foreseeable future.
But not if Feeney has his way. The art critic recently wrote an article "Ten Reasons Why Christchurch Art Gallery's Quasi Must Go."
In the op-ed, Feeny says the piece is a "one-line joke" and that it's in the wrong place. "Positioned high above the pavement and out of reach to the more immediate attention and curiosity of the public, a modest and human scale at ground level would have made Quasi a more informal and personal experience," Feeny writes.
While Feeny's viewpoint as an art critic should be respected, who in the world wants a more "personal experience" with a 16-foot tall nightmare?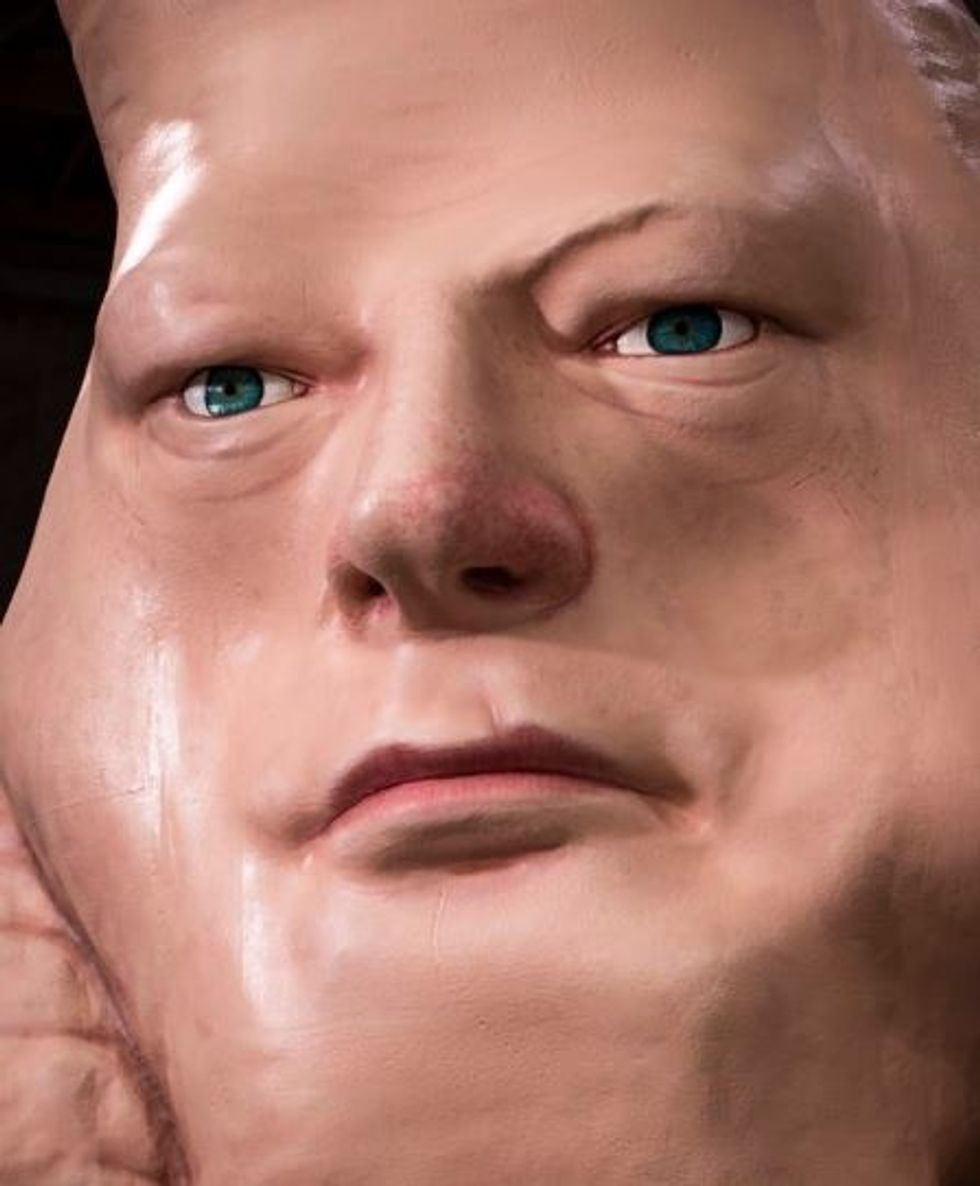 Via CityGallery Wellington