Sports
His marathon performance was also incredibly impressive from an athletic standpoint
Friday Night Lights star Zach Gilford raised funds for Planned Parenthood by running yesterday's LA Marathon. Gilford claims he was moved by recent efforts to defund Planned Parenthood and the array of services the nonprofit provides for women, and he used the 26.2 mile run from downtown Los Angeles to Santa Monica to raise funding and awareness for the medical organization.
---
"People who are against Planned Parenthood think it solely provides abortions, and that's only a fraction of the work that they do," the actor, known to many for his portrayal of QB1 Matt Saracen, said, nodding to the countless medical services the organization provides. "It's like why can't we spend our time taking down corrupt Wall Street than telling women how to take care of their body?"
He said, "But when I'm running and I'm really pushing myself … you get reminded of things that are important to you and trying to think of 'I don't want to let this person down.' And now for the marathon, you know now it's like so many people donated money and that's going to get me a lot of (reasons) to keep going."
Additionally, the actor gave shout-outs to those donating on his Twitter, sharing some of the attention, glory, and credit with those backing his undertaking.
With the race just hours away, he signed off and offered up just one last thanks to all the supporters:
So how did he do?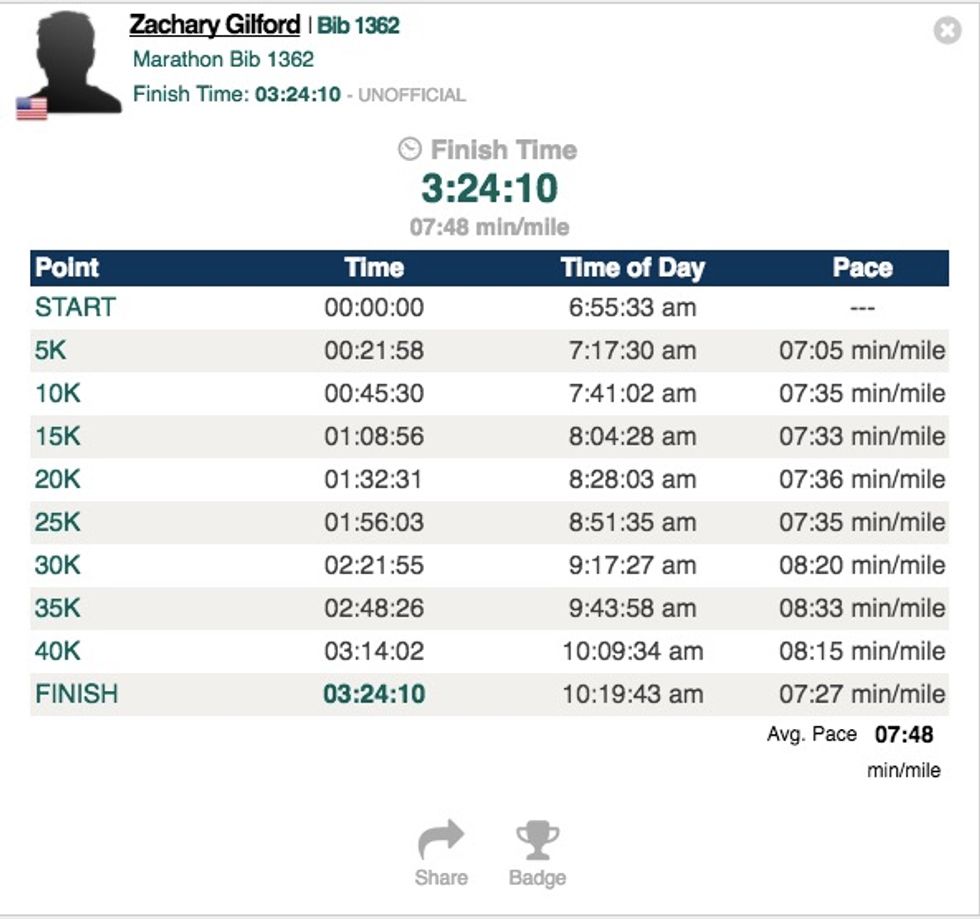 RTRT
Gilford basically killed it, running the entire marathon in 3 hours and 24 minutes, which equates to a mind-blowing 7:48 per mile for 26.2 miles. Way to go, QB1.