The EPA announced it will begin to phase out animal testing
It will be cruelty-free by 2035.
09.16.19
The Trump Administration won't be remembered for being kind to animals.
In 2018, it launched a new effort to reinstate cruel hunting practices in Alaska that had been outlawed under Obama. Hunters will be able to shoot hibernating bear cubs, murder wolf and coyote cubs while in their dens, and use dogs to hunt black bears.
Efforts to end animal cruelty by the USDA have been curtailed as well. In 2016, under the Obama Administration, the USDA issued 4,944 animal welfare citations, in two years the numbers dropped to just 1,716.
---
In 2017, after reports of 300 raccoons being kept inside a hot metal barn were discovered by USDA officials, ten were rescued.
USDA officials planned to return to rescue the remaining animals but they were called off by a Trump adviser after an industry group alerted the White House.
Yes, the Trump Administration actively worked to kill raccoons.
Finally, there's good news out of Washington on the animal rights front.
The EPA announced it will reduce its reliance on animal testing and eventually phase out the practice by 2035.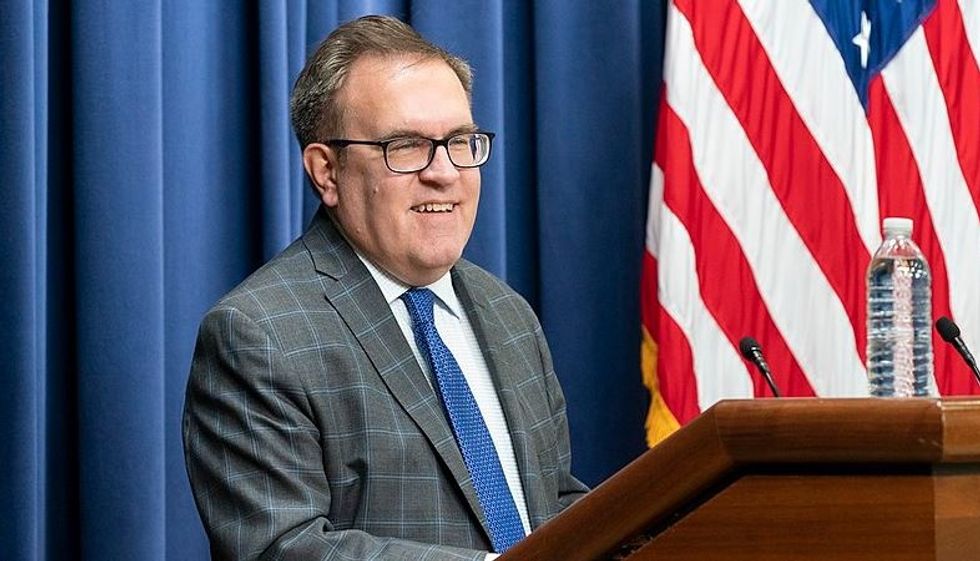 Andrew Wheelervia The White House / Wikimedia Commons
"Today's memo directs the agency to aggressively reduce animal testing, including reducing mammal study requests and funding 30% by 2025 and completely eliminating them by 2035," EPA Administrator Andrew Wheeler said in a statement.

"We are also awarding $4.25 million to advance the research and development of alternative test methods for evaluating the safety of chemicals that will minimize, and hopefully eliminate, the need for animal testing," the statement continued.
After 2035 any animal testing to be done by the EPA must be one with administrator approval.
To provide alternative methods to animal testing, the EPA awarded grants to five institutions through the agency's Science to Achieve Results Program:
Johns Hopkins University to develop a human-derived brain model to assess the mechanism by which environmental chemicals might cause developmental neurotoxicity.
Vanderbilt University to test their organ-on-a-chip to study the blood brain barrier and potential brain injury after organophosphate exposure.
Vanderbilt University Medical Center to use their Endo Chip technology to research how preexisting diseases affect cellar responses to environmental toxicants with a focus on reproductive disorders in women.
Oregon State University to develop in vitro test methods for fish species to screen chemicals in complex environmental mixtures.
University of California Riverside to use human cells to develop a cost-effective endpoint to characterize potential skeletal embryotoxicants.
The decision has drawn praise from the Humane Society.
"Under Administrator Wheeler's leadership, EPA continues to forge a pathway to end decades of reliance on conventional animal tests as predictors of risk to humans and our environment," said Sara Amundson, president of the Humane Society Legislative Fund said in a statement.
By setting bold goals for EPA-related testing, the agency can help drive science forward - creating a more humane and predictive paradigm for chemical safety assessments," the statement continued.
For more information on how you can shop cruelty-free at Leaping Bunny.

Science