Culture
Permit denied for 'straight pride' parade in California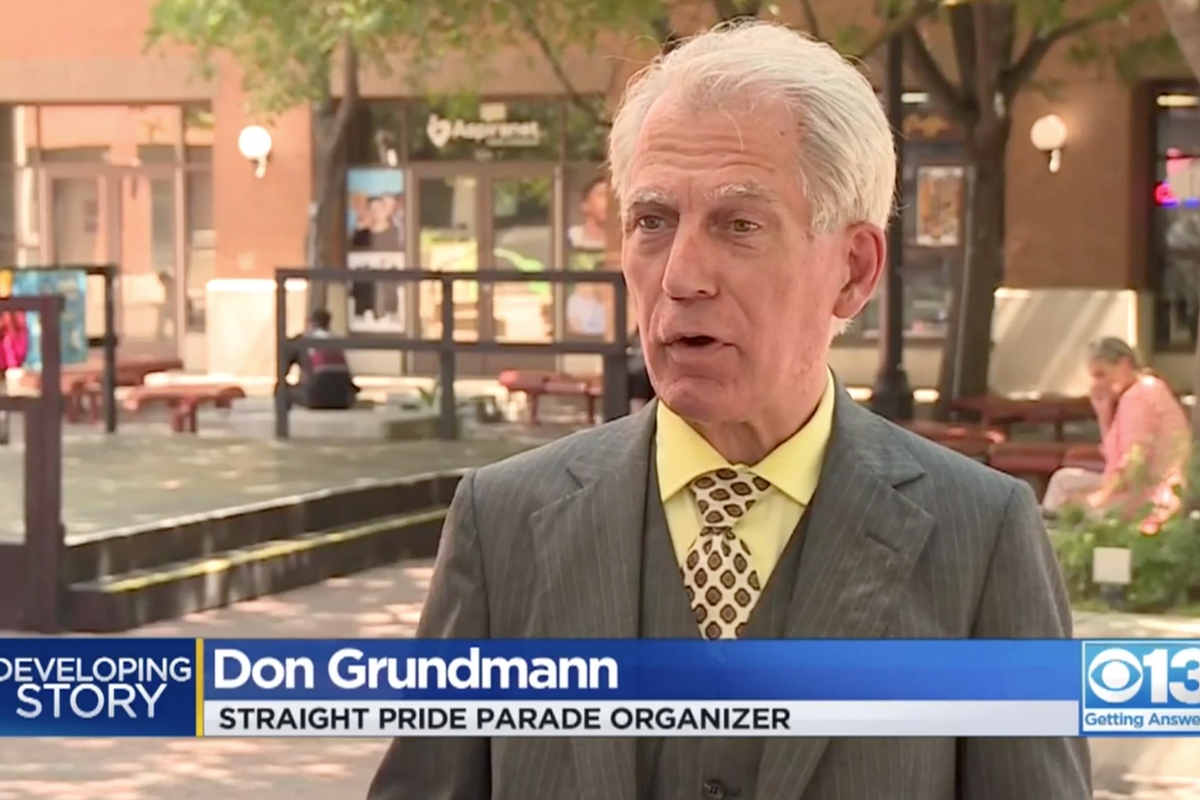 UPDATE: 8/14/19:
City officials in Modesto, California have denied a request from Don Grundmann, who wanted to organize a "straight pride parade. The proposed event generated a national controversy, which was only heightened after Grundmann "accidentally" admitted to having racist, nationalistic and, of course, homophobic views.
Modesto officials cited safety concerns surrounding the straight pride parade and noted that organizers, i.e. Grundmann, had not obtained the necessary insurance coverage for such an event.
"There's many, many new plans. Five at least, maybe 10," Grundmann said while appearing at City Hall on Tuesday to outline his backup plans. When pressed for specifics, he reportedly had ... nothing.
Technically, he can still re-apply to have the event held in a non-residential part of the city if he is able to obtain insurance coverage but local affiliate ABC7 said that is an unlikely scenario.
And if he does somehow get his straight pride parade up and running, Grundmann is likely to face a counterdemonstration far larger than his actual event.
"Our community is made up of every color of the rainbow and every marginalized community is in fear of them bringing violence," local opposition activist Chris Holland told CBS.
Original story begins below:
Perhaps you've heard of Don Grundmann, a California man who founded the National Straight Pride Coalition. The organization's goal is to defend "heterosexuality," "Caucasians," "Western Civilization," and, of course, promote "nationalism," according to his website. He's garnered attention for partnering with Modesto resident Mylinda Mason to hold a "Straight Pride" event later this month. At a meeting with the Modesto City Council Wednesday to defend his intentions, Grundmann revealed the truth about his organization, a "totally peaceful racist group," leaving the audience and council members in a fit of laughter.
Don Grundmann Gaffe "We're a totally peaceful racist group"www.youtube.com